List: Brendan Cassidy's Top 10 Movies of 2021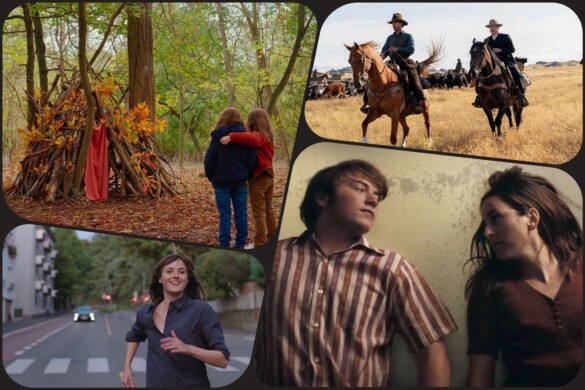 It's being said a lot – 2021 was an incredible year for movies. But is it really that simple? If you thought 2020 tested us to our highest limits, imagine how us critics felt in 2021 when many delayed movies finally got their official releases; at times we just couldn't keep up. The 2020 cinematic year certainly felt incomplete, making 2021 the biggest course-correction in all of Hollywood, and if the law of supply tells us anything, that means 2021 was always going to be a great year for movies, simply because we saw more of them. The questions remain, would it have been as strong a year if not for the pandemic, and how would that have changed 2020? Can the overabundance of movies be too much of a good thing?
But I bring these questions up to arrive at an even more important one – what does it even matter, and what do we have to complain about? If 2021 had a theme, it was refamiliarizing ourselves with the magic of the moviegoing experience, something that was on the verge of becoming dangerously forgotten. Getting to see juggernauts like Dune and No Time to Die the way they were meant to serves as both a reminder and a warning, but if 2021 provided us with anything, it's the hope that that warning may still be a ways away.
Let's keep that hope alive by celebrating the great films 2021 had to offer. We do encourage you to listen to Episode 465 for a much (and I mean MUCH) lengthier discussion on the year as a whole, but for the less patient-minded individual, below are my Top 10 Movies of 2021.
RELATED: Brendan's Top 10 Movies of 2020
10. The Night House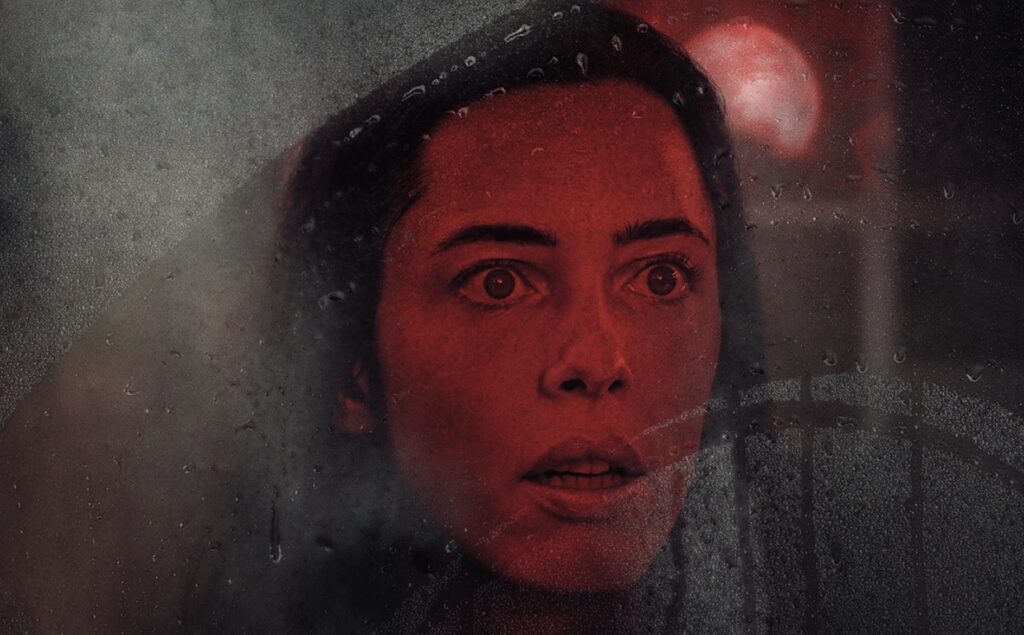 David Bruckner's The Night House is a grief-horror film with a slightly different perspective. Aside from being scary as hell (Bruckner's use of jump scares should be studied in horror classes), it's a film that questions whether grief is about simply missing a loved one, or if it's just as linked to not knowing where that loved one ended up. We've seen movies explore each notion individually, but The Night House correlates grief with the fear of what comes after death, a refreshing turn for a now popular horror subgenre. Rebecca Hall's performance also joins the pantheon of horrifying screen presences, from Sissy Spacek in Carrie to Essie Davis in The Babadook.
9. Summer of Soul (…or, When the Revolution Could Not Be Televised)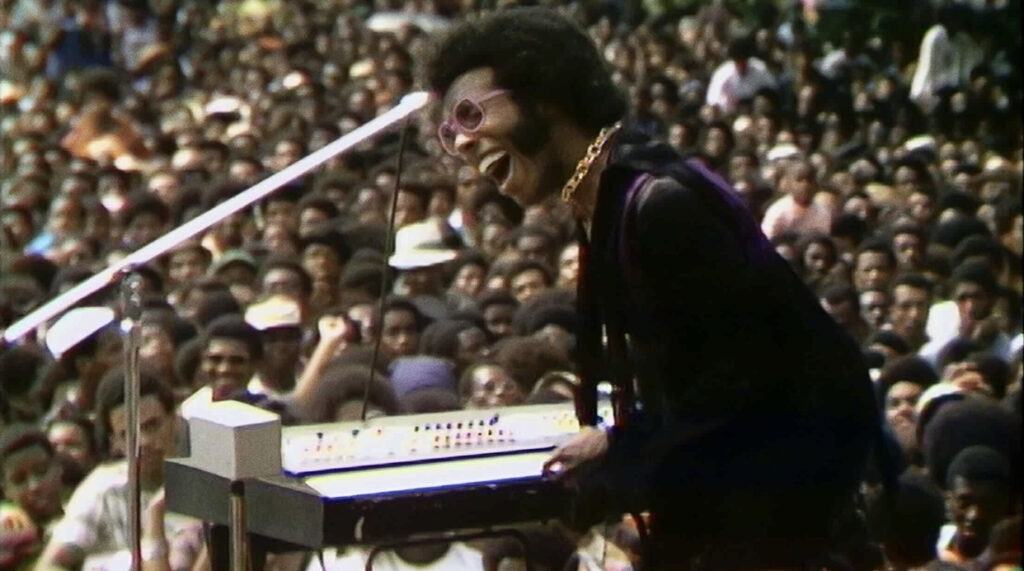 Perhaps I'm a little biased here, but Summer of Soul is a documentary tailormade for me, given my love of classic funk and soul music from the Motown era. Questlove's account of the 1969 Harlem Cultural Festival has an unmatched musical vibrancy, with live footage so pristinely restored they may as well have been ripped straight from Bonnaroo (I dare you not to get up and shake your rears when Sly and the Family Stone takes the stage). The experience feels inviting and willing to listen in its celebration of togetherness, a rarity for most message movies, and that sense of joy matches the music of its era, despite being fueled by harsh realities. Click here to listen to our full review.
8. Drive My Car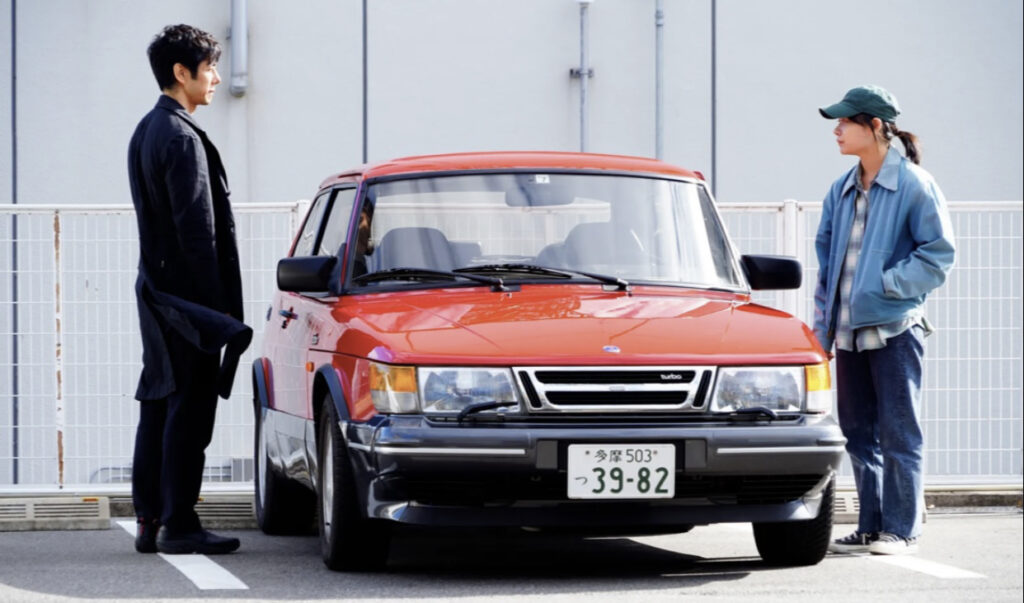 What 3-hour runtime? Ryusuke Hamaguchi's Drive My Car ranks as one of the most human experiences of the year, about people struggling to open up to their loved ones, recognizing how a lack of transparency can be a relationship's most mortal enemy. This is especially true for artists, whose only way to reopen old wounds is to channel it through their art, and in the case of Drive My Car, the line between real life and dress rehearsal remains incredibly blurred. Look out, Criterion. Click here to listen to our full review.
7. The Power of the Dog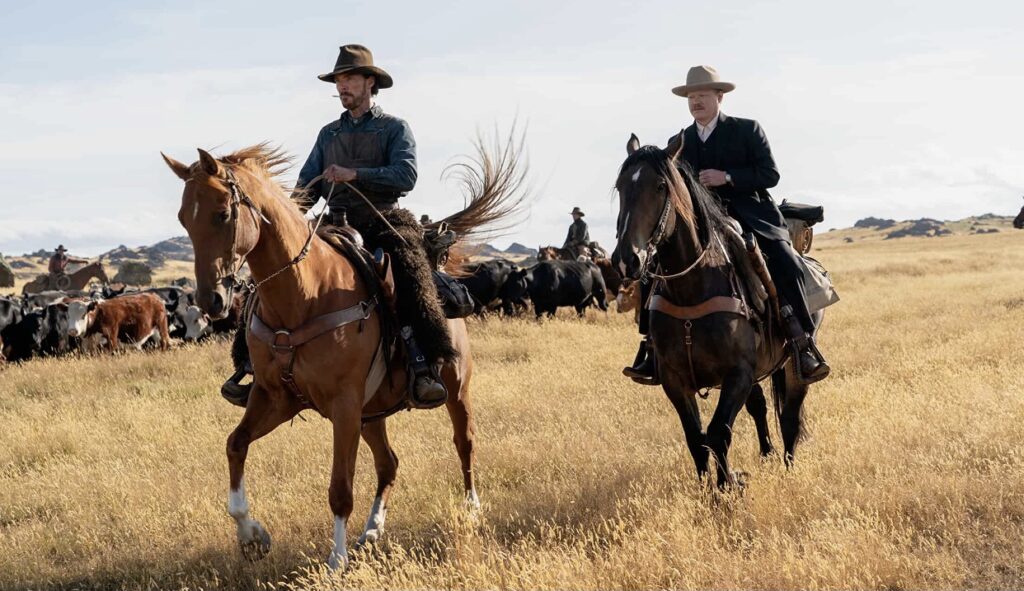 No film for twelve years? No problem. With The Power of the Dog, it's as if Jane Campion never went anywhere (despite being hard at work on the series Top of the Lake), and she crafts the most quietly haunting film of the year, blending the lushness of a period drama with the experimentation of a mood piece. It's never quite clear what Campion's adaption of Thomas Savage's novel is really about, and what it hints at regarding male ego, repression, sensitivity, and sexuality are left as just that – hints. Carried by a killer ensemble (Benedict Cumberbatch has rarely been better), it is also one of the most beautifully cinematic films of the year, thanks to cinematographer Ari Wagner and composer Jonny Greenwood. Click here to listen to our full review.
6. Licorice Pizza

What discourse? I can sympathize with those turned off by Paul Thomas Anderson's latest, but it's a complicated and provocative scenario that Anderson wants us to think about. It's not whether the film's central relationship is "okay", but what (if anything) can make it okay. In the case of Gary and Alana, one's need to reclaim their innocence feeds off the other's adult-like façade, and it's made even more ironic when the 15-year-old child is the one carrying that manly disguise. If anything, Licorice Pizza is more of a coming-of-de-aging film, a regression from adulthood for a brief reconnection with childhood. Growing up too quickly is not always a good thing, because sometimes, adulthood just sucks. Click here to listen to our full review.
5. Luca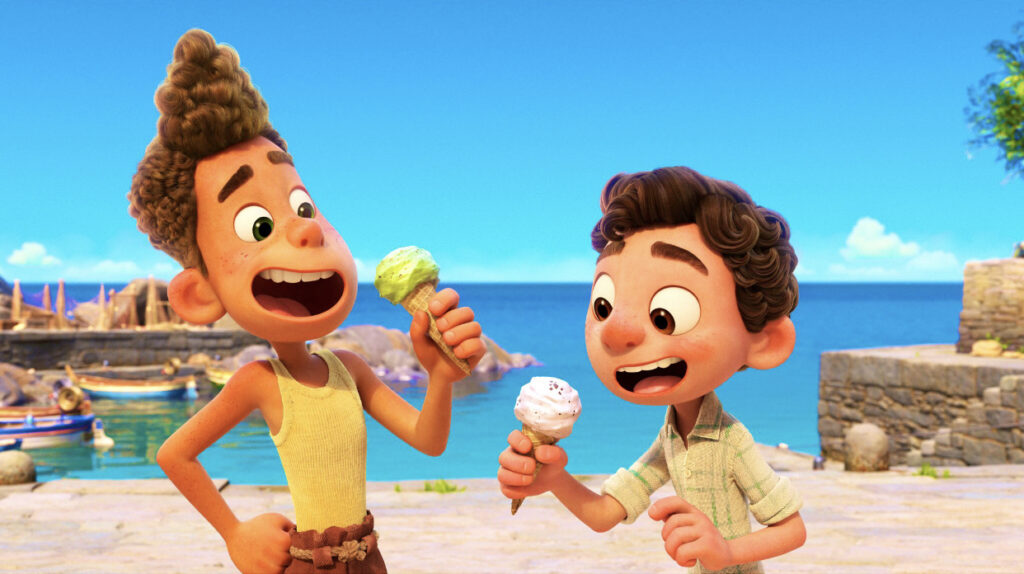 Luca is a film that separates the Pixar "formulites" from those wishing the studio would take more daring narrative risks. This sits firmly in the latter, and is the closest Pixar has come to breaking away from their usual formula. Luca features no overly clever world-building or complicated themes, and instead feels like an animated hangout movie, more akin to Studio Ghibli and even the films of Richard Linklater. Its smallness makes it all the more daring, and what director Enrico Casarosa suggests about embracing open male love and friendship is something we must all learn to be comfortable with. Who would've thought Pixar would be the ones to make a great companion piece to I Love You, Man. Click here to listen to our full review.
4. Pig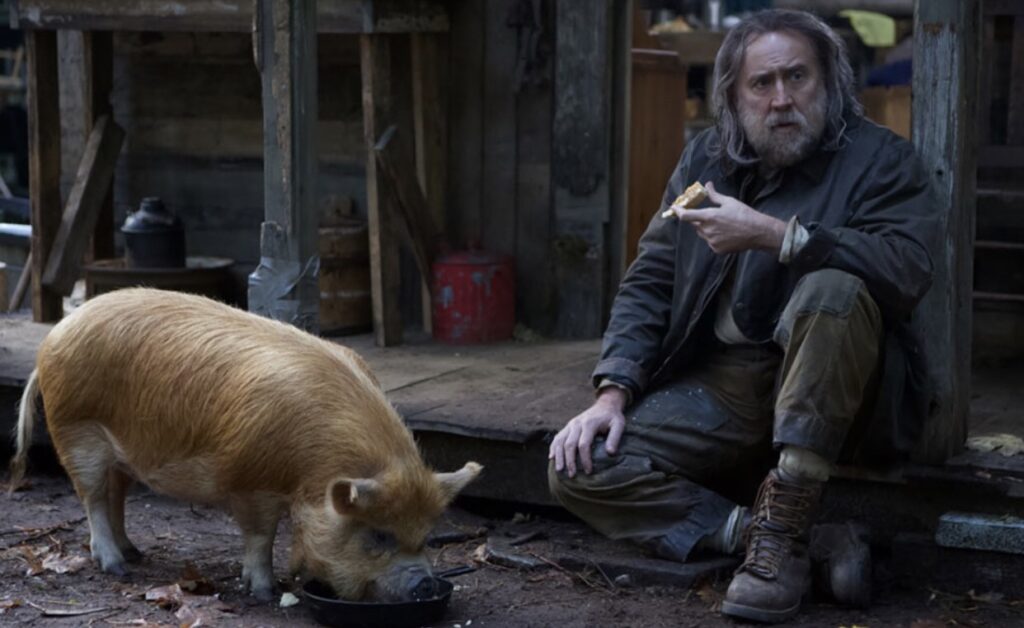 Michael Sarnoski's Pig is all about deconstruction, whether it be deconstructing the tropes of the revenge-thriller genre or the walls holding you back from following your true passions. Just when you think the film is about go to full-on John Wick, it takes multiple steps back in favor of something more subdued and internalized, whether it be about grief, the culinary arts in Portland, OR, or simply what it means to follow your dreams (I dare you not to get up and quit your day job after watching the restaurant scene). It takes a great film to move you like this, and an even greater actor to make you do something about (Nicolas Cage, you brave and wonderful man). Click here to listen to our full review.
3. Red Rocket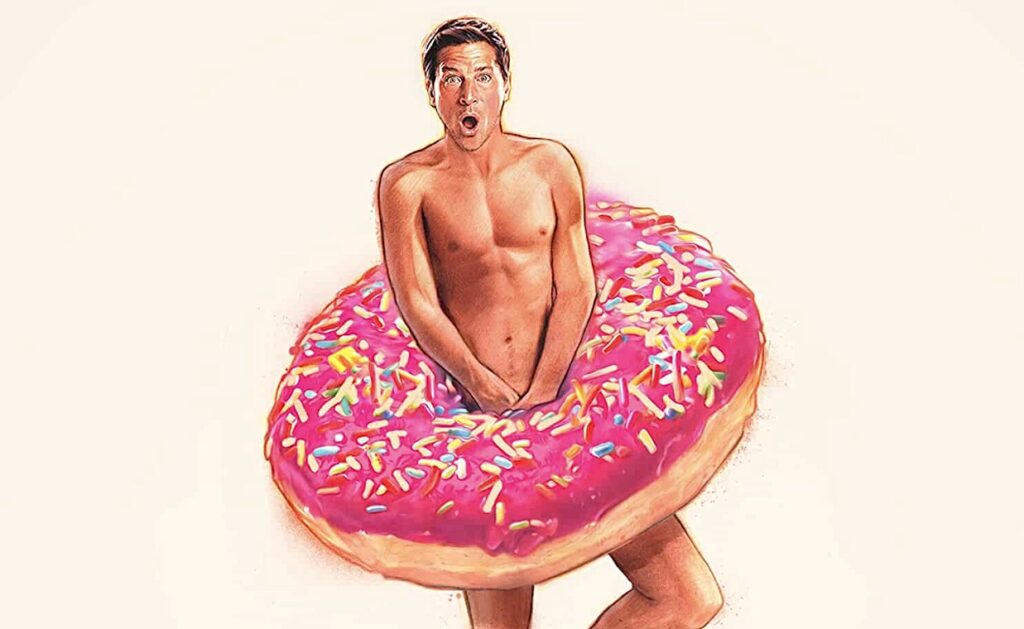 Sean Baker's Red Rocket ranks as my favorite film of the year that I would recommend to virtually no one; it is gross, intensely provocative, and…incredibly awesome. The film features an all-star comeback by Simon Rex, who you may remember from Scary Movie 3 (yes, that guy!), and he somehow brings so much nuance to an abrasively disgusting character, and even sympathy for a man who arguably doesn't even deserve it. But what makes Red Rocket a crucial film for its time is its backdrop against the 2016 election in rural Texas, dissecting the narcissism as a result of our current sociopolitical divide. There are no sides in Red Rocket, just selfishness, and it frighteningly affects us all. Click here to listen to our full review.
2. The Worst Person in the World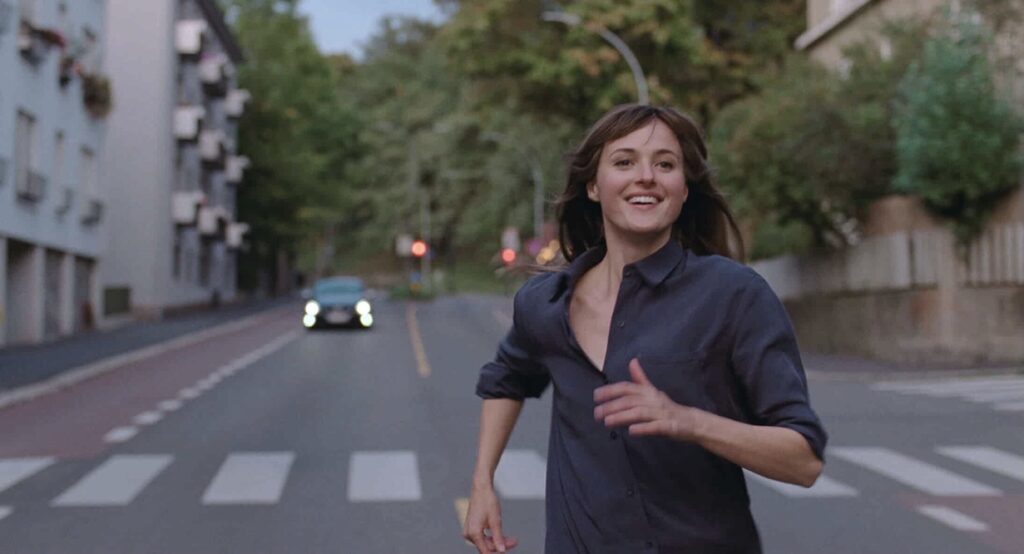 If 2021 was a theme, it would be how turning 30 sucks. Joachim Trier's The Worst Person in the World, one of the year's most "alive" films, capitalizes on that notion best; it has the energy of a musical, with at least one sequence that would give Hunter S. Thompson a run for his money, and a script that includes dialogue like, "One of the most iconic buttholes ever." It's a film that finds a common ground between maturity and immaturity, innocence and responsibility, and stresses how straddling that line doesn't necessarily make you the "world's worst person". It's a tricky balancing act in tone and morality, made all the more successful thanks to Renate Reinsve and Anders Danielsen Lie, one of the year's best movie pairings. Click here to listen to our full review.
1. Petite Maman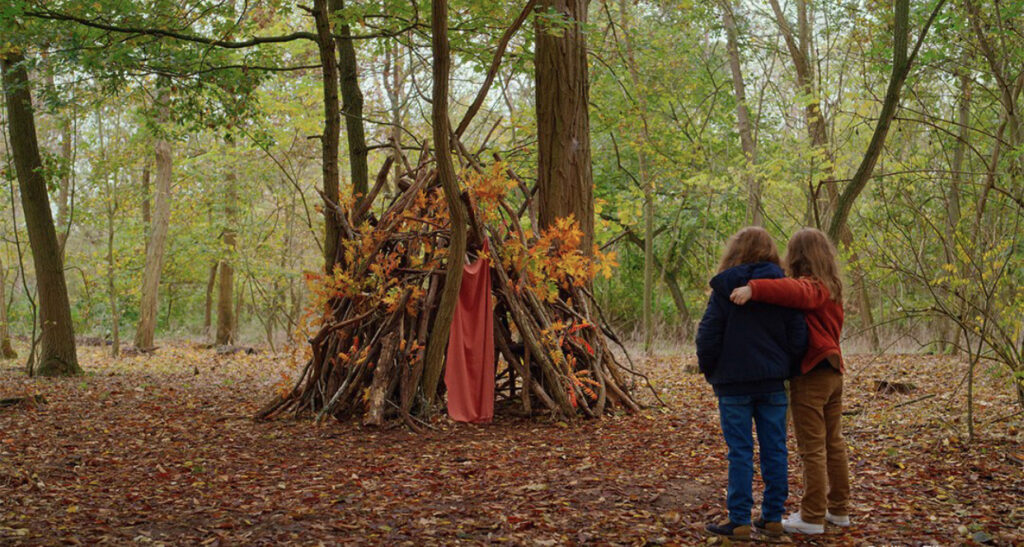 Experiencing Petite Maman was like discovering a wonderful secret I needed to share with the world. That secret is how some movies can feel like genuine time machines, and in the case of Celine Sciamma's latest, it did something not many coming-of-age films have been able to do to me – it made me feel like a kid again. The film presents a potentially high concept scenario (what would happen if you befriended one of your parents as a child) that never once gets bogged down by fantasy or rules, and instead focuses on how mother and daughter learn to relate to one another (the casting of twin sisters Josephine and Gabrielle Sanz is a stroke of genius). It takes an especially talented filmmaker to communicate so much depth while exercising in restraint and simplicity (along with a mere 72-minute runtime), and in doing so Sciamma crafts one of the most nostalgic-feeling films of the 21st century. Click here to listen to our full review.
To round out my Top 20, here is the rest of my list:
11) Annette
12) West Side Story
13) The Green Knight
14) The Sparks Brothers
15) C'mon C'mon
16) The Novice
17) The Tragedy of Macbeth
18) A Hero
19) Wheel of Fortune and Fantasy
20) The Matrix Resurrections
Let us know what you think. Do you agree or disagree? We'd like to know why. Leave a comment in the comment section below or tweet us @InSessionFilm.
To hear us discuss our InSession Film Awards and our Top 10 Best Movies of 2021, subscribe to us on iTunes, Stitcher, Soundcloud or you can listen below.
Part 1

Part 2

Download MP3
InSession Film Podcast – Episode 465 (Part 1)
InSession Film Podcast – Episode 465 (Part 2)