About Us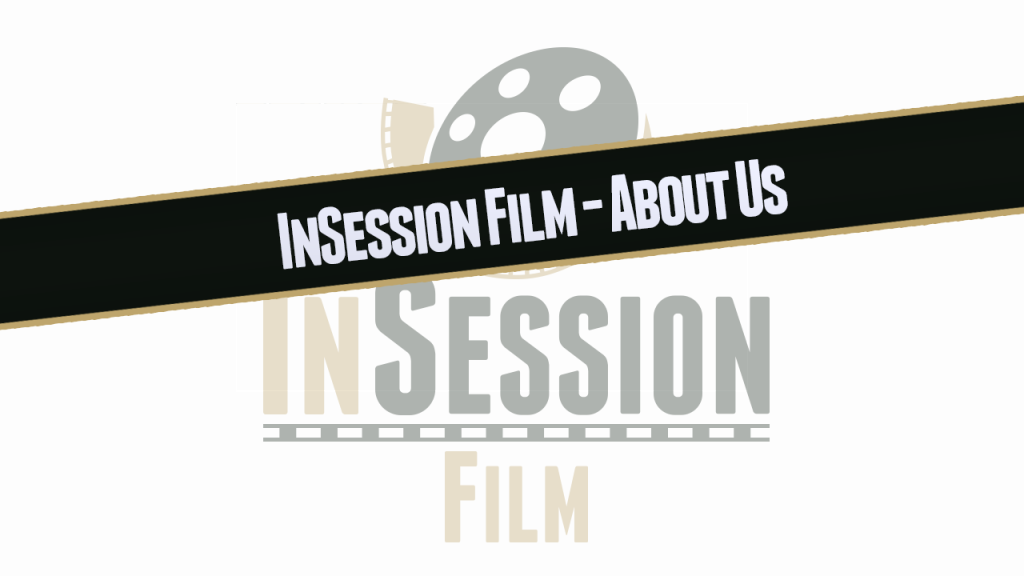 Meet The Guys Behind InSession Film
We are movie cinephiles and this website is dedicated to our love of art and film. Regardless of genres, actors, composers or directors, we love discussing and analyzing everything that is movies and film. You can hear us discuss a variety of topics on the InSession Film Podcast, whether it be reviews, lists or other film related discussion. We also feature written reviews and other content throughout the site as well that we hope you enjoy as well. Here's a little bit about us: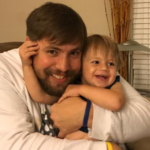 JD Duran
JD is a co-founder of InSession Film, the lead host of the InSession Film Podcast, and manager of all the day-to-day activities. He is also a member of the Online Film Critics Society for writing reviews as part of InSession Film. He's been a film fanatic all his life and has been passionate about talking movies for a long time. His love and heart for film is second to none. As someone who has a background in broadcasting, along with his love of film, movie podcasting just made sense. He loves the themes of love, hope and courage that you can get from all types of film. Additionally to film, JD is also a huge sports lover, with hockey and football being his favorites. He's a huge University of Michigan fan and lover of all Detroit sports. He has a B.A. in Communications from Bowling Green State University in Ohio. You can follow him on Twitter @RealJDDuran.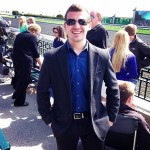 Brendan Cassidy
Hailing from eastern Pennsylvania, Brendan joined the InSession Film family in March of 2014, and became the co-host of the main show of the in January of 2015. Since childhood, Brendan has always expressed an obsession with film, and has since developed his own encyclopedia of film knowledge with enough movie facts to write a never-ending story (his presence during film-related trivia nights is always in high demand). Brendan attended Penn State University where he earned his B.S. in Energy Business & Finance, and currently resides just outside Philadelphia working as a financial analyst in energy efficiency services. Brendan is also an active musician, with includes playing bass guitar in his '90s alternative rock band, jazz guitar with his dad, or singing karaoke (don't judge). When he's not working, critiquing film, or playing music, Brendan spends his time being active outside, reading science fiction novels, and following sports (college football and the NFL first and foremost). You can follow him on Twitter @BrendanJCassidy.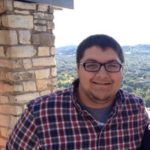 Ryan McQuade
Born, raised and still living in San Antonio,TX, Ryan joined the gang at InSession Film in  June of 2018. He has always been a huge fan of movies, most notably Independent Films. He grew up watching any genre he could, whether it was musicals, comedies, westerns, sports movies, dramas, crime, he had no limitations in his taste of cinema. He also grew up a big fan of the Oscars and process of how one wins a Oscar. He loves the Oscars so much that he has a podcast called What Should Have Won with his fellow Oscar fan and friend James Hart, where they dissect the current Oscar race as well as take a look back on the past Oscar races and see what really should have won. He's always wanted to write about film in some form or capacity, and here at InSession film, he gets to show his honest and passionate takes about subjects within film that he loves. Ryan also graduated from the University of Texas at San Antonio with a B.A in History with two minors, Poltical Science and Film. You can follow him on Twitter @ryanmcquade77.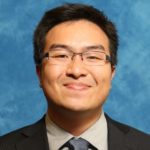 Nguyen Le
Nguyen loves films so much he flew across the Pacific to be close to and write about them. He joined InSession Film in June 2017, not long after he got his bachelor's degree in journalism at the University of Houston (go Coogs!). Prior to entering our family, he has bylines — guess what most of them are about — at Cooglife, his school's arts/culture magazine, and Houston Chronicle plus Austin Chronicle, where he interned. He is a member of the Houston Film Critics Society and the Online Film Critics Society. Nguyen initially only had eyes for films with car chases, but over time he welcomed more genres into the fold (and declared sci-fi to be his favorite!), a crucial step toward realizing his mission to add some Vietnamese, or Asian, presence in the film-writing realm. Outside of films, Nguyen likes to cook and go to car shows. He claims to know how to make posterior-kicking ca phe sua da and equally so omelette. Connect with him on Facebook (@nguyen.le.334) or on Twitter @nle318.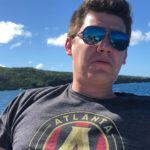 Jay Ledbetter
A member of the InSession Film team since June 2018, Jay is from Atlanta, Georgia and believes that pulling your cell phone out in a movie theater after the trailers should be a federal crime. His favorite directors include Paul Thomas Anderson, Spike Jonze, Francis Ford Coppola, John Carpenter, and Hayao Miyazaki. In the "real world", Jay works in the world of commercial real estate, having obtained a B.S. in Finance from Auburn University (War Eagle!) and an M.B.A. from North Carolina State University. In addition to his work for InSession Film, he is the host of the FIlmography Inquiry Podcast on the Film Inquiry Podcast Network. You can follow him on Twitter @MrJayLedbetter.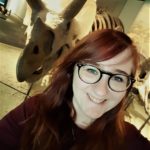 Kate Boyle
Kate started contributing to InSession Film in June 2018. She's loved movies since she was a kid and only had classic animated Disney films on VHS. She eventually graduated to 80s and 90s cult classics and expanded from there. Currently her favorite genres include: Adventure movies, Monster movies, Sci-Fi, Westerns, and Nicolas Cage Movies.Her friends/family sometimes describe her as a "Walking IMDB" because she is full of random trivia. When not watching, talking, or writing about movies, Kate works in IT at a local community college. A Detroit native, now relocated to the Northwestern Virginia area, she spends her free time complaining that the Lions never play in DC, exploring used book stores, and raising, training, and finding things to do with her bouncing muppet-dog Dexter (@dexterthesheepadoodle on instagram). You can follow her on Twitter @Capt_Hangry.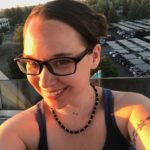 Rachel Wager-Smith
Rachel is a Sacramentian nerd with comorbid cases of cinephilia, severe nostalgia for things she have never experienced, neuroticism, and a touch of wanderlust. The combination of these syndromes has led her on a search to determine once and for all what the perfect movie is (or, at least, to identify the strengths and weaknesses of every movie she watches). Rachel earned a BA in Film Studies in May 2016 and joined InSession Film writing reviews in July 2018. She also hosts Nitty Griddy Reviews (a weekly film review podcast) and The X-Files on the Grid (a weekly X-Files rewatch podcast). You can find more of Rachel's reviews and learn more about her podcasts over at GriddyFilms.com.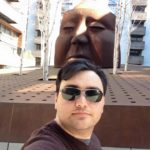 Brian Susbielles
Since his mid-teenage years growing up in Florida, Brian has been a cinephile who watches and rewatches movies from around the world.  He has a Bachelors Degree from Lynn University and a Masters Degree from George Mason University, both in Political Science, International Relations. After dabbling in the political realm for a time, Brian decided to follow his sincere passion for movies, namely as a writer. (It's a process he's still working on.) Outside of reviewing movies and reading film literature, he is a freelancer in ghostwriting mini blogs and scholarly articles and enjoys classic rock, but does not enjoy watching the Marlins and Dolphins be inept year after year. Brian still resides in Florida. You can follow him on Twitter @BrianSusbielles.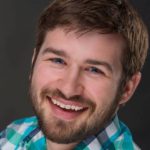 Aaron Charles
Aaron joined the InSession team as a contributing writer in July 2018. He hails from northern Indiana, and he has been a movie fan all his life. His favorite film is the Coen brothers' modern classic No Country for Old Men, and his favorite director is the legendary Ingmar Bergman. Aaron received his B.A. in Communication from Bethel College in Mishawaka, Indiana, and he currently works as an assistant account executive at a local marketing agency. When he isn't watching movies, Aaron enjoys cooking with his beautiful wife Sarah and following his beloved Chicago Cubs. You can find Aaron on Twitter @aaroncharles18 and on Letterboxd @aaroncharles18, as well.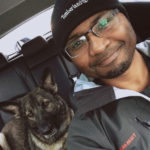 Nyle Coleman
Nyle is a military brat (his own words) who spent most of his life in Japan and Northern California. He has always enjoyed cinema and early on had a strong appreciation for zombie/horror films specifically, however he finds that he dooesn't have the same stamina for horror like he used to. His Love of films really began much later in life and he eventually began reviewing films at Press to Eject. Aside from films, he is a lover of music and the outdoors and can be found roaming around Northern California trails with friends and sometimes his German Shepherd "Legend". You can follow Nyle on Twitter @Okami_ito.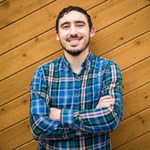 Daniel Brilliant
Daniel was born and raised near Baltimore, MD. He joined InSession Film in July 2019, after recently graduating from the University of Maryland with a BS in Biochemistry. Daniel's favorite style of film is the studio musical, which is no surprise given that Mary Poppins is his all time favorite. But generally, he enjoys all movies as long as they are well made! Daniel also is the co-host of the fledgling podcast The Gayvourites with his bud Ryan Fecskovics, where they discuss past Oscar years and current film topics from the gay male perspective. Film has been Daniel's passion ever since he was little, as he would always watch the Special Features on his DVDs to see how every movie he loved got made. He's also been very into the Oscars since he was 9 years old, watching every year since. When not watching films, Daniel's passions are cooking, music, Baltimore sports teams, and tweeting (a LOT). Follow him on Twitter @FilmnSports21.