About Us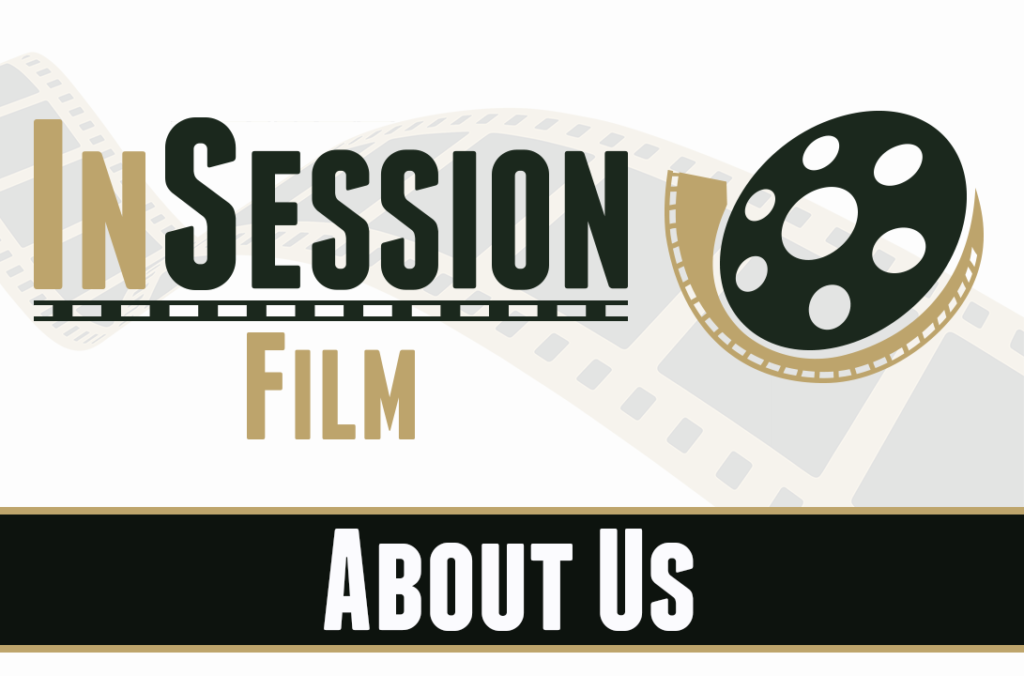 Meet The Team Behind InSession Film
We are movie cinephiles and this website is dedicated to our love of art and film. Regardless of type or genre, art house or mainstream, whatever it may be, we love discussing and analyzing everything that is movies and film. You can hear us discuss a variety of topics on the InSession Film Podcast, whether it be reviews, lists or other film-related discussions. We also feature written reviews and other content throughout the site as well that we hope you enjoy as well. Here's a little bit about us: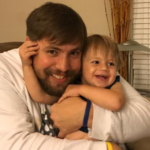 JD Duran
JD is a co-founder of InSession Film, the lead host of the InSession Film Podcast, and manager of all the day-to-day activities. He is also a member of the Critics Choice Association and Online Film Critics Society for writing reviews as part of InSession Film He's passionate about film discussion and creating dialogue that helps form new perspectives. Film has not only been an outlet for entertainment, he believes it's a tool that can help foster how we look at the world. Whether it be on a mic or at the bar, those are the best conversations to have. So, as someone who has a background in broadcasting, movie podcasting just made sense. Additionally to film, JD is also a huge sports lover, with hockey and football being his favorites. He's a huge University of Michigan fan and lover of all Detroit sports. He has a B.A. in Communications from Bowling Green State University in Ohio. You can follow him on Twitter @RealJDDuran.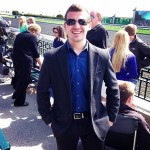 Brendan Cassidy
Hailing from eastern Pennsylvania, Brendan joined the InSession Film family in March of 2014, and became the co-host of the main show of the in January of 2015. Since childhood, Brendan has always expressed an obsession with film, and has since developed his own encyclopedia of film knowledge with enough movie facts to write a never-ending story (his presence during film-related trivia nights is always in high demand). Brendan attended Penn State University where he earned his B.S. in Energy Business & Finance and currently resides just outside Philadelphia working as a financial analyst in energy efficiency services. Brendan is also an active musician, with includes playing bass guitar in his '90s alternative rock band, jazz guitar with his dad, or singing karaoke (don't judge). When he's not working, critiquing film, or playing music, Brendan spends his time being active outside, reading science fiction novels, and following sports (college football and the NFL first and foremost). You can follow him on Twitter @BrendanJCassidy.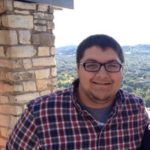 Ryan McQuade
Born, raised, and still living in San Antonio, TX, Ryan joined the gang at InSession Film in June of 2018. He has always been a huge fan of movies, most notably Independent Films. He grew up watching any genre he could, whether it was musicals, comedies, westerns, sports movies, dramas, crime, he had no limitations in his taste of cinema. He also grew up a big fan of the Oscars and the process of how one wins an Oscar. He's loved it so much, he created the Chasing the Gold podcast for InSession Film. He's always wanted to write about film in some form or capacity, and here at InSession film, he gets to show his honest and passionate takes about subjects within the films that he loves. Ryan also graduated from the University of Texas at San Antonio with a B.A in History with two minors, Political Science and Film. He is also had worked published for AwardsCircuit, Awards Watch, Filmspeak, Filmotomy, and Awards Radar. You can follow him on Twitter at @ryanmcquade77.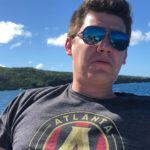 Jay Ledbetter
A member of the InSession Film team since June 2018, Jay is from Atlanta, Georgia and believes that pulling your cell phone out in a movie theater after the trailers should be a federal crime. His favorite directors include Paul Thomas Anderson, Spike Jonze, Francis Ford Coppola, John Carpenter, and Hayao Miyazaki. In the "real world", Jay works in the world of commercial real estate, having obtained a B.S. in Finance from Auburn University (War Eagle!) and an M.B.A. from North Carolina State University. In addition to his work for InSession Film, he is the host of the FIlmography Inquiry Podcast on the Film Inquiry Podcast Network. You can follow him on Twitter @MrJayLedbetter.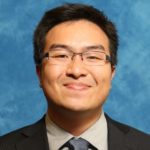 Nguyen Le
Nguyen loves films so much he flew across the Pacific to be close to and write about them. He joined InSession Film in June 2017, not long after he got his bachelor's degree in journalism at the University of Houston (go Coogs!). Prior to entering our family, he has bylines — guess what most of them are about — at Cooglife, his school's arts/culture magazine, and Houston Chronicle plus Austin Chronicle, where he interned. He is a member of the Houston Film Critics Society and the Online Film Critics Society. Nguyen initially only had eyes for films with car chases, but over time he welcomed more genres into the fold (and declared sci-fi to be his favorite!), a crucial step toward realizing his mission to add some Vietnamese, or Asian, presence in the film-writing realm. Outside of films, Nguyen likes to cook and go to car shows. He claims to know how to make posterior-kicking ca phe sua da and equally so omelette. Connect with him on Facebook (@nguyen.le.334) or on Twitter @nle318.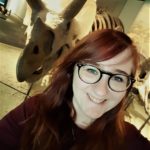 Kate Boyle
Kate started contributing to InSession Film in June 2018. She's loved movies since she was a kid and only had classic animated Disney films on VHS. She eventually graduated to 80s and 90s cult classics and expanded from there. Currently, her favorite genres include: Adventure movies, Monster movies, Sci-Fi, Westerns, and Nicolas Cage Movies.Her friends/family sometimes describe her as a "Walking IMDB" because she is full of random trivia. When not watching, talking, or writing about movies, Kate works in IT at a local community college. A Detroit native, now relocated to the Northwestern Virginia area, she spends her free time complaining that the Lions never play in DC, exploring used book stores, and raising, training, and finding things to do with her bouncing muppet-dog Dexter (@dexterthesheepadoodle on Instagram). You can follow her on Twitter @Capt_Hangry.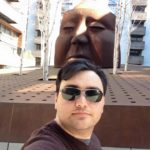 Brian Susbielles
Since his mid-teenage years growing up in Florida, Brian has been a cinephile who watches and rewatches movies from around the world.  He has a Bachelors Degree from Lynn University and a Masters Degree from George Mason University, both in Political Science, International Relations. After dabbling in the political realm for a time, Brian decided to follow his sincere passion for movies, namely as a writer. (It's a process he's still working on.) Outside of reviewing movies and reading film literature, he is a freelancer in ghostwriting mini blogs and scholarly articles and enjoys classic rock, but does not enjoy watching the Marlins and Dolphins be inept year after year. Brian still resides in Florida. You can follow him on Twitter @BrianSusbielles.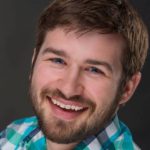 Aaron Charles
Aaron joined the InSession team as a contributing writer in July 2018. He hails from northern Indiana, and he has been a movie fan all his life. His favorite film is the Coen brothers' modern classic No Country for Old Men, and his favorite director is the legendary Ingmar Bergman. Aaron received his B.A. in Communication from Bethel College in Mishawaka, Indiana, and he currently works as an assistant account executive at a local marketing agency. When he isn't watching movies, Aaron enjoys cooking with his beautiful wife Sarah and following his beloved Chicago Cubs. You can find Aaron on Twitter @aaroncharles18 and on Letterboxd @aaroncharles18.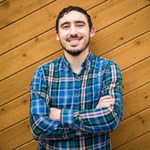 Daniel Brilliant
Daniel was born and raised near Baltimore, MD. He joined InSession Film in July 2019, after recently graduating from the University of Maryland with a BS in Biochemistry. Daniel's favorite style of film is the studio musical, which is no surprise given that Mary Poppins is his all time favorite. But generally, he enjoys all movies as long as they are well made! Daniel also is the co-host of the fledgling podcast The Gayvourites with his bud Ryan Fecskovics, where they discuss past Oscar years and current film topics from the gay male perspective. Film has been Daniel's passion ever since he was little, as he would always watch the Special Features on his DVDs to see how every movie he loved got made. He's also been very into the Oscars since he was 9 years old, watching every year since. When not watching films, Daniel's passions are cooking, music, Baltimore sports teams, and tweeting (a LOT). You can follow him on Twitter @FilmnSports21.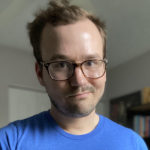 Brandon Stanwyck
Brandon fancies the finer things in life, like oatmeal creme pies and Malbecs. He's a mellow homo from Ohio currently dwelling due south of Charm City USA. If you'd like to hear his heavenly voice, listen to the Academy Queens podcast. You can follow him on Twitter @BrandonStanwyck.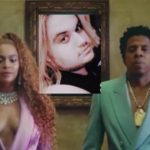 Joey Gentile
Joey has been described as brass, loud, and upfront, but one thing he's never been described as is shy. Not afraid to go against the grain and tell you how a movie really makes him feel. He's what some would call "a representation for the underdog." He's creator and co-host of Academy Queens, an LGBT hosted podcast with co-host Brandon Stanwyck, and currently trying to find a way to be in Jason Momoa's life. If he ever comes up missing, check Glenn Close's homes first. You can follow him on Twitter @JoeyGentile1992.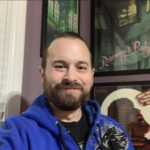 David Giannini
David, other than by watching way too many movies, got his start by podcasting. His numerous podcasts led him to eventually writing about film. His unique take on film is connected to both life experience and a degree in psychology, which comes up more than you would think. He is sick of franchise filmmaking and looks forward to a world where independent film matters again, particularly focusing on female directors and creators of color. You can follow him and his movie talk which includes disliking Paddington on Twitter @daveagiannini.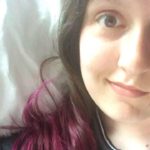 Amy Smith
Amy joined the InSession Film team in September 2020. Growing up in the north of Scotland, she has been balancing her passion with writing with studying English and Film at University alongside a part-time job. Alongside InSession Film, Amy writes for other publications, including her self-published website Film For Thought. She is also the Arts Editor with a focus on film and cinema for her University's newspaper and assists in writing for other sections. You can follow her on Twitter @filmswithamy.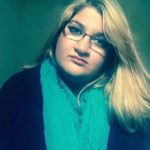 Shadan Larki
Shadan Larki graduated from the University of Texas with a Bachelor's of Journalism and has since been working as a social media and marketing manager for non-profits and small businesses in Houston, TX. When she's not writing, you can find her ferociously binge-watching movies & TV. And looking for her next great read. You can follow her on Twitter @ShadanLarki.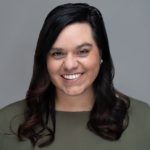 Erica Richards
Erica is a proud born and raised Baltimorean with a Bachelor's Degree in Video Production and a Masters Degree in Film Studies; she currently works as a Video Producer/Editor. When Erica isn't at the beach or pool reading or listening to a podcast, you can find her cheering for the Ravens and Orioles, shoving her face with popcorn in a dark theater or snuggled on her couch with her cat, Binx, while she binge watches Friends and true crime documentaries. Erica enjoys staying active by taking spin classes and playing co-ed intramural sports. She is obsessed with the Oscars and Hitchcock and will take any opportunity to gush and discuss either topic. As a self-identified cinephile, she takes pride in her ability to watch and appreciate any and all genres. You can follow her on Twitter @eRockReviews.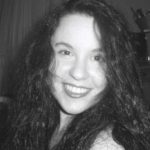 Kristin Battestella
Kristin has been a fan of movies since the first time she stayed up all night to watch The Searchers and named her blanket Alien. She has been writing dark fantasy novels and non-fiction for over twenty years and still writes for her South Jersey hometown newspaper. Currently, Kristin writes Frightening Flix horror movie reviews, podcast specials, and video essays for HorrorAddicts.net as well as Kbatz Krafts DIY articles and Halloween how-to videos. Named after "Who Shot J.R.", her classic television analysis and music commentaries can be found at I Think, Therefore I Review, and her sports articles have been featured most recently in Search Magazine. When not writing about Dark Shadows, Kristin can be found watching Dark Shadows – unless it's October 17th when she's having a Montgomery Clift marathon. You can her on Twitter @thereforereview.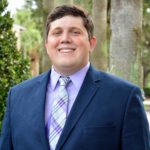 Alan French
Alan is a Rotten Tomatoes certified critic for film and television. He loves horror and action films but has become genre-agnostic in the last decade. He first started writing about the industry while pursuing his MA at UCF and holds a pair of degrees from FSU as well. When he's not watching movies, he's fantasizing about road-tripping at National Parks or visiting theme parks across the country. You can follow him on Twitter @TheAlanFrench.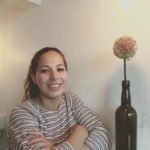 Alessandra Rangel
Originally from Mexico City, Alessandra has loved cinema all her life. She had the pleasure of joining the InSession Film family in September 2020. Movies have always been an important part of her life and she has obsessed over movie dialogues and stars since she can remember. She studied International Relations and has an LLM in Public International Law; however, her heart has always resided in the movie theatres. This inspired her to create her own website, Palomita de maíz, where she constantly writes about films and TV shows in her mother tongue. Follow her on Twitter @alessandra_kr.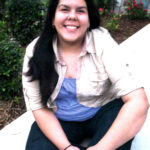 Sarah Cortinaz
Sarah began her love of movies at a young age. Though she was primarily brought up on classic films, it didn't take long for her to stoke the flames of a passion for all movies. In 2013, she established Little Movie Reviews where she continues to write about all things film and television. It's her hope that, through her writing, she can create a dialogue with others about this great art form, so her readers can share their personal opinions and grow their love for film. Sarah is a member of the Online Association of Female Film Critics, the Online Film & Television Association, and Film Independent. You can follow her on Twitter @lilmoviereview.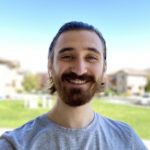 Brett Doze
Brett grew up in rural Kansas, where he worked at his local one-screen theater and began developing his love for movies. In high school, he expanded his film tastes by following the Academy Awards religiously. This led him to pursue bachelor's degrees in Film Studies and History at the University of Kansas. As his love for film intensified, he founded the Gilded Films Podcast, which covers the history of the Best Picture race year-by-year, with his co-host and friend Christian Ramos. Brett now calls Colorado home, and he loves cheering on his Jayhawks and Rockies when he's not watching movies. You can follow him on Twitter @bdoze2017.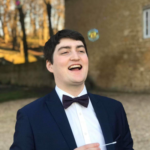 Rory Doherty
Rory Doherty is a recent graduate of University of Glasgow, a screenwriter, and playwright. Obsessed with films for as long as he can remember, he has plenty experience in making short films in the woods with friends, and has worked tirelessly to make sure none of them see the light of day. He loves sci-fi, comedies, mysteries, and deep-diving into strange and complex films. He currently lives in Edinburgh, Scotland.

Zita Short
Zita was born and raised in Auckland, New Zealand and has been passionate about classic cinema from a young age. Ever since she realized that romantic comedies from the 1930s were the most delightful thing in the world she has devoted most of her spare time to watching and reviewing them. She is also obsessed with Academy Award nominated films even though she often disagrees with the choices that the Academy makes. Her favorite actress is Geraldine Page and she can't say no to a good romantic drama. You can follow her on Twitter @Cathie_Short.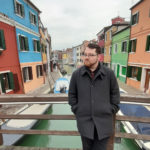 Daryl MacDonald
Daryl grew up in Glasgow, Scotland where he started filming remakes of classic movies with his mother's camera when he was just 10 years old. Eventually he went on to study Filmmaking and Screenwriting at the University of the West of Scotland and now writes reviews and articles for a number of outlets including Film Inquiry. You can follow him on Twitter @MrDarylMac.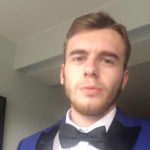 Bradley Weir
Bradley joined InSession Film in September 2020. Based in England and fresh out of University as a film graduate, Bradley has had a passion for films before he even learned to walk. Formely of AwardsCircuit, he aspires to make a career writing about film and is never happier than he is sat in a cinema. His favorite directors include Alfred Hitchcock and Frank Capra, while any film starring Frances McDormand is likely to get an automatic five stars. If he isn't watching movies, he's probably out walking or cheering on Zack Sabre, Jr in New Japan Pro Wrestling. You can follow him on Twitter @Bradderzz98.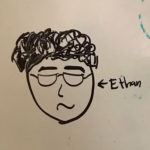 Ethan Gordon
Ethan is a culture writer who's work is at various corners of the internet, including but not limited to: No Ripcord, Mic, Pittsburgh Current, and of course, InSession Film. You keep up to date with his ramblings on Twitter @ethancgordon, where he'll probably be tweeting about Paul Simon, The Replacements, Toni Morrison, music journalism, Bernie Sanders, or Spike Lee.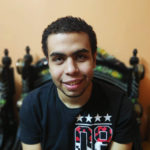 Karim Ahmed
Karim is a film enthusiast and an aspiring filmmaker based in Egypt. fascinated by everything cinema and interested in discovering new and classic films.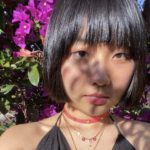 Weiting Liu
Weiting was born and raised in Chengdu, China. She received her B.A. degree from UCLA, majoring in Sociology & minoring in Film. She is a cinephile & television/pop culture enthusiast freshly graduated with her M.A. degree in Film Studies from Chapman University's Dodge College of Film and Media Arts. She is currently based in Los Angeles – with career interests in freelance writing of film/tv criticism regarding race, gender and intersectionality in the US, as well as further academic pursuit of Film Studies concentrating on sociopolitical and feminist Chinese cinema. You can follow her on Twitter and Instagram @bangsongliu.