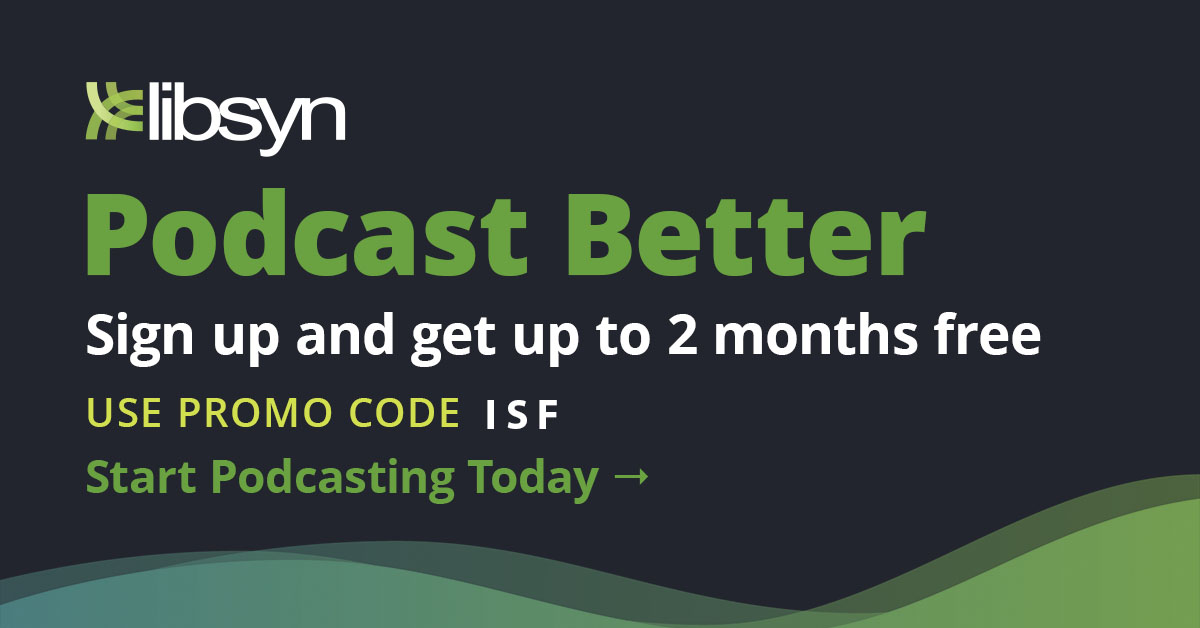 We'd like to thank Libsyn for being a sponsor of the InSession Film Podcast!
Sign up today and get TWO free months of podcasting when you use the code: ISF
Libsyn is the best podcasting service on the market and currently hosts over 75,000 podcasts worldwide. They are a combination of Liberated and Syndication, and have always stayed true to developing a platform where podcasters have the freedom they need to deliver the kind of podcast they want. Everyone from a hobby podcaster to enterprise level corporations can find a home and all the support they need through Libsyn.
We love all of our sponsors, but this one is a little sentimental to us as we've used Libsyn for our podcast from the very beginning. They have been truly incredible and we've loved their service. You will get your show on Apple Podcasts and Spotify, critical audience-building stats and all the support you need to sound your best. Whether it be WordPress integration, social media engagement, Apple Podcast optimization, RSS compliancy, or anything in between, Libsyn will bring your podcast to life.
Podcasting is very rewarding and cathartic. For some it can be overwhelming, though. But don't worry, Libsyn is here to make everything super easy and convenient. Libsyn.com and get TWO free months of podcasting when you use the code ISF! Again, be sure to use code ISF at checkout to get your free months. Thanks again to Libsyn for their support of the InSession Film Podcast.