List: Top 10 Movies of 2012 (Updated)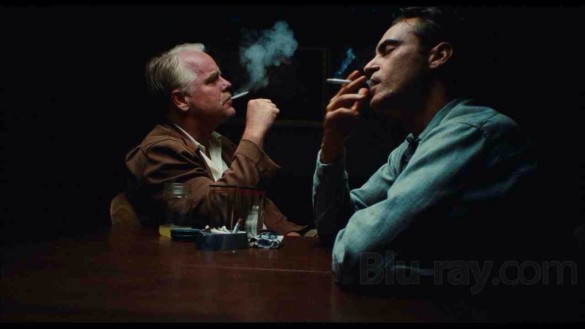 This week on Episode 367 of the InSession Film Podcast, we revisited 2012 to discuss how our Top 20 lists have changed over the course of the last ten years. If we remove our nostalgic blinders, as 2012 was the year InSession Film was incepted, it may not have been the deepest year. However, it was still a very good year for movies all around. It had some wonderful mainstream films such as Skyfall, The Avengers and depending on who you ask The Dark Knight Rises (although we aren't big fans of that one in particular). However, it was the fall season that dominated the year with films like Zero Dark Thirty, The Master, Life of Pi, Beasts of the Southern Wild, Moonrise Kingdom, and so many more. Of course, the point of this exercise specifically was to consider how these films have shifted for us over the years. Perhaps others have resonated and our Top 10 lists look differently now than they did in 2012. Time always offers up a new perspective, and we thought this would make for a fun time capsule episode by considering how our lists have evolved. That said, what would be your Top 10?
NOTE: Some of JD's picks have shifted since the recording of this episode thanks to Brendan's bad influence.
JD
1) The Master
2) Life of Pi
3) Beasts of the Southern Wild
4) Zero Dark Thirty
5) Moonrise Kingdom
6) Holy Motors
7) Lincoln
8) Once Upon a Time in Anatolia
9) Amour
10) Skyfall
11) The Avengers
12) Wreck-It Ralph
13) Magic Mike
14) Looper
15) End of Watch
16) Silver Linings Playbook
17) Argo
18) Les Miserables
19) The Perks of Being a Wallflower
20) Compliance
Brendan
1) The Master
2) Amour
3) Zero Dark Thirty
4) Beasts of the Southern Wild
5) Skyfall
6) Killing Them Softly
7) Magic Mike
8) Lincoln
9) IT's Such a Beautiful Day
10) The Kid with a Bike
11) 21 Jump Street
12) The Grey
13) Looper
14) Holy Motors
15) Life of Pi
16) Moonrise Kingdom
17) Cabin in the Woods
18) Dredd
19) American Reunion
20) Argo
Hopefully you guys enjoyed our lists and if you agree or disagree with us, let us know in the comment section below. Clearly there are a lot of other contenders from 2012 that just missed the cut for us, and perhaps some of those are on your list. That being said, what would be your Top 10? Leave a comment in the comment section or email us at [email protected].
For comparison, see our original Top 20 lists (as they were in 2012) here.
For the entire podcast, click here or listen below.
For more lists done by the InSession Film crew and other guests, be sure see our Top 3 Movie Lists page.