Featured: Summer 2018 was fantastic for film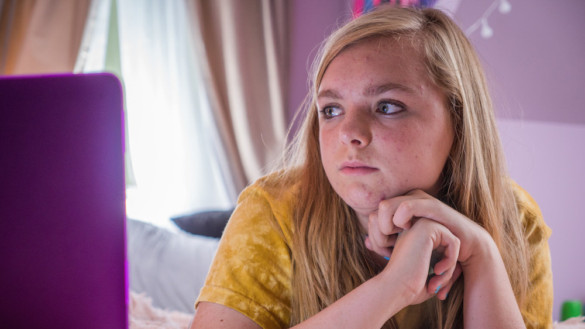 The summer movie season is usually – in my experience anyway – a mixed bag of big popcorn films with a few great indie films trickled in there somewhere. Last summer seemed to have more to offer than most, but nothing has come close to the quality that 2018 gave us. In fact, I can say with confidence that this has been the best year for film in the InSession Film era, at least thus far. Of course, we'll have to see how the fall plays out before we make any final conclusions.
Before I get into the best films of the summer, as a little caveat, I didn't see *everything* that came out the last few months. Perhaps your experience overall is slightly lesser than mine because you took a chance on Breaking In and The Equalizer 2. I did not. And even if I did, I don't the bad films of this summer come close to negating the great things we did get. At any rate, here are some of the best films of, not just the summer, but of the entire year in all honestly. For me, all of these films are great or very satisfying in one way or another. (these are in no particular order)
**Note: I'm defining "summer" from Avengers: Infinity War through the end of August**
JD's Favorite 2018 Summer Films
Eighth Grade
Bo Burhnam's directorial debut is nothing short of masterful. His direction is simply some of the best of 2018 and it's hard to imagine it came from a first-timer at the helm. His vision and passion for Eighth Grade is palpable and it comes through in every frame. Elsie Fisher's performance will most likely go unrecognized by The Academy, but that doesn't mean it's not as deserving. It's one of the most authentic middle school performances I've seen in quite some time. She's endearing at every level, but it's so much more than just charm. There's true uncertainty and eagerness in her performance that resonates viscerally. Anna Meridith's score is also mezermizing.
Blindspotting
Blindspotting is directed by another first-timer in Carlos López Estrada, and it's quite the debut as well. There is a bite to this film that is as poignant as it is funny. I was very surprised at how entertaining this film is given its subject matter and thematic pertinence. Daveed Diggs and Rafael Casal have a chemistry that is unmatched. Their friendship off-screen is very much felt on-screen, and in their writing (they both co-wrote the film as well). The performances are great, the music is wonderful and it has some of the best scenes of the the year. The ending confrontation and the "gun" scene are no doubt great contenders.
Sorry to Bother You
Speaking of first-time directors, here's another one in Boots Riley. Sorry to Bother You isn't subtle, but in this instance that's okay. Sometimes you need to bang on the drums loud for people to hear you. The noise also gets your attention when it's weird, and boy, is this film bizarre near the end. Yet the chaos of this film never felt disorderly, there is a rhythm and a fluidity that makes sense of everything. Lakeith Standfield gives a stellar performance as well. Hopefully this propels him to more lead roles, he's certainly earned it. The rest of the cast – Tessa Thompson, Jermaine Fowler, Terry Crews, Danny Glover, Steven Yeun, Armie Hammer – all great in complimenting the Riley's overall vision.
BlackKklansman
Spike Lee is doing this thing again. I'm glad to hear that people are loving this film, although let's not forget that this is *not* his comeback. Chi-Raq is maybe Lee's best films since Do the Right Thing, and the second-best of his career overall. That said, consistency isn't something we haven't seen from Lee in a long time, and BlackKklansman makes it 2-for-2 in recent years. And like Blindspotting and Sorry to Bother You, this is a really funny film for as poignant as it gets in places. This story is wild, and it's told through a farce lens that makes it even more ironic and crazy. John David Washington and Adam Driver are great, I would love to see them work together again.
Leave No Trace
Debra Granik is a female voice that we need to hear more often than once every eight years. Her last film, Winter's Bone, earned great recognition and launched the career of Jennifer Lawrence. Leave No Trace may not get awards love at the end of the year, but it's equally as good, if not better. And it could similarly launch the career Thomasine McKeenzie, who is mesmerizing in this film. Her subtle performance is remarkable in emulating a daughter's love for her father, but also the need for independence. Ben Foster is, well, Ben Foster. He's great. His performance here may be forgotten by December, but it's as good as you'll find in 2018.
Hearts Beat Loud
Brett Haley's screenplay is by far one of my favorites of the year. Where most films get trapped in exposition, Haley avoids it all cost. We simply find these characters where they are at in their lives right now. The details that come about are offered through natural dialogue or visualization. This allows the story to be more nuanced and fluid in its rhythms, which I completely ate up. I dare you to find a more charming duo in 2018 than Nick Offerman and Kiersey Clemons. I didn't know much about Clemons going into this film, but she's heavily on my radar now. The music for Hearts Beat Loud – including its title song – is endlessly enjoyable.
First Reformed
First Reformed is simply one of the best films of the year. It's one of the best films about faith we've seen this decade, and it might feature Ethan Hawke's best performance of his career. I know that's a lot of "best's" and maybe it's hyperbole, but I'm sticking with my convictions. Paul Schrader poses questions about faith in the modern age that very much worth asking, and watching Hawke's Toller grapple with them is fascinating on every level. This film goes to some interesting places in the third act, and while jarring, it was profoundly necessary. Amanda Seyfried and Cedric Kyles are also very good.
The Miseductation of Cameron Post
We haven't talked about this film on the show yet, but this is another film that tackles faith and raises heartfelt questions of its own. And like some of these other films I've mentioned, Cameron Post balances humor and drama while exploring the fundamental truths that Desiree Akhavan explores here. There is an earnest attempt at trying to understand what the process of a gay-conversion camp is like, only to have the epiphany that you are who you are. It's an open-minded, yet stern look at hypocrisy and humanity. Chloë Grace Moretz gives arguably the best performance of her career. Absolutely stunning in her subtlety and uncertainty.
Won't You Be My Neighbor?
If you watch this, and don't find any new appreciation for Fred Rogers, you may need to check your pulse. This is a captivating documentary – which will win the Oscar – that taps into notions that we as a country desperately need right now. People called him soft and blamed him for "weakening" a generation, but there's something overpowering about love that changes lives. And the is severe earnestness of that idea in Rogers comes alive in this powerful film.
Three Identical Strangers
This story is as wild as any we've seen in recent years. The fact that three brothers found each other – through random circumstances – after 19 years is insane on its own. But as this story unfolds, it gets even crazier and crazier. Eventually it becomes a thrilling ride about nature vs nurture, the ethics of science and fallout of human indecency.
The Tale
Here's another film we didn't get to talk about on the show, and I wish we would have. Jennifer Fox's autobiography of sorts is a fervent depiction of sexual abuse and how brazen some men are in their manipulation of women. The story here is heartbreaking on every level. Yet, I respect Fox's admittance of her own ignorance, and how that got her in some shady circumstances. She's not afraid to explore her own failings, but it doesn't overwhelm the fact that she was a victim of something heinous. The results of that in the film are very powerful.
American Animals
American Animals is Bart Layton's first narrative film, sort of, after his great documentary The Imposter in 2012. I say "sort of" because this film does feature genuine documentary-style interviews that couple with the narrative storytelling we do get. It's a brilliant move that allows us to question what's really going on this film. Who is telling the truth? Who isn't? But none of it is manipulated, the guys behind this story just have their version of events and Layton allows the audience to figure it out along with him. The "heist" scene is one of the more gripping I've seen in recent years too.
Hereditary
Here's another directorial debut that will go down as one of the best we've seen this decade. Ari Aster injects this film with a subtle horror that lingers acutely before it goes extreme in its last 15 minutes. This is one of the scariest films I've maybe ever seen. It doesn't rely on jump scares, but instead in relies on storytelling and characterization to build suspend and question reality. Understandably, Toni Collette is getting a lot of praise for her performance, but I don't think Hereditary is as effective without Alex Wolff's performance. He's a key figure that amplifies much of the disbelief we experience in the third act. Regardless of how you feel about the ending, you have to admit this is one hell of a film.
Beast
Beast may go down as the most underrated film of the year. Very few people are talking about it, but it's really great and Jessie Buckley gives one of the best performances of the year. Her transformation from timidity to being a formidable presence is astounding and visceral. Michael Pearce's direction is also great in complimenting her performance with how he stages and paces the film. Johnny Flynn is a partner-in-crime, so to speak, that also has a lot to offer with his performance. If you like dark dramas that tap into deep human truths, this film is for you.
Avengers: Infnity War
Marvel had been building up to this point for 18 years, and for my money, it lived up to the bill in every way. Mainly, it wasn't really an Avengers film. The title is a red herring. Infinity War is a Thanos film through and through, and they made him as emotionally grounded as they did physically intimidating. By allowing us to understand his motives, it gives weight to what we see at the end. Not because the "heroes" will return, but because Thanos succeeds in his goals and for him it meant everything given the sacrifices he made – sacrifices he did not enjoy. I find that brilliant for a film that had every right to make him a one-note villain who wants nothing but death and carnage. But it's anything but that, and I loved it.
Mission: Impossible – Fallout
I know many of you will disagree with me when I say that Fallout fixed the problems I had with Ghost Protocol and Rogue Nation. I do like both of those films overall, but Fallout is by far the best of those three for me. It takes what we love about those films – the action, the energy, the characters – and couples it with a storyline that finally makes sense of Ethan's emotional progression as established in M:I 3. We finally get to crystallize the relationship between Ethan and Julia, and it was beautiful in every way. The cast is great as always and Tom Cruise flying a helicopter is going to go down as one of the most breathtaking stunts of the series.
Deadpool 2
I understand that these Deadpool films aren't for everyone, but I love them and I think Deadpool 2 was better than the first one. It's more emotionally grounded – that opening with "Ashes" by Celine Dion is so great – and it felt like this film was more wide open with its playbook. It didn't have to worry about its origin story, it could just have fun and I think Ryan Reynolds delivered on that big time. I'm not sure I had a more entertaining experience in the theaters this summer. The scenes between Deadpool and Colossus are pure comedic gold.
Crazy Rich Asians
Crazy Rich Asians is not only a great film for Asian representation in mainstream Hollywood, it's legitimately a great rom-com. On its face, the story will have familiar beats, but its screenplay actually has a lot more on its mind. In fact, it's somewhat of a sleight of hand in that the film is equally (if not more) interested in how it builds these characters through interesting parallels and juxtapositions, while diving into ideas of class, culture and tradition. Constance Wu is a star, or at least she better become one after this film. She is wonderful, as is Henry Golding, who is also great. Their chemistry together is magnetic. Gemma Chan is arguably the unsung hero, and I wouldn't mind seeing a spin-off with the Awkwafine and Nico Santos characters.
Here are some other films I saw this summer that I wanted to highlight real fast. Not all of them were actually released between May and August, but that's when I saw them and it does make the overall experience that much better for me. The romantic-comedy Set It Up is really good for its type. It's on Netflix, I urge you to see it. The Russian film Loveless is easily one of the best films of 2018, but it's devastating. Absolutely heartbreaking on every level. Foxtrot is another very good film that I saw and in many just as affecting as Loveless. I finally caught up with Sebastián Lelio's Disobedience, and really liked it a lot too. Rachel McAdams steals the film and is by far one of the great contenders for Best Supporting Actress this year.
On the mainstream side of things, I also really enjoyed Ant-Man and the Wasp too. In fact, it's secretly one of the smarter films in the MCU in that its stakes are somewhat "small scale" while simultaneously massive in where things are going to go next. The Incredibles 2 proved that Pixar can do sequels well when they have the right filmmaker and story in place. It's not quite as good as the original, but still refreshing and progresses its characters in great ways overall. I know it was only mildly well received, but I freakin loved Ocean's 8. Yes, it's decidedly more simple than its predecessors, but it has so much fun with its characters and isn't interested in contriving drama. The film simply lays out what it wants to do and goes for it with charm and energy.
My only major disappointments are with Jurassic World: Fallen Kingdom (and even that film had things I appreciated) and Sicario: Day of the Soldado (worst film of 2018 for me). Most everything I saw was satisfying in some way. Even Solo, a film I didn't love, had things I could get on board with overall. Same could also be said for Revenge and How to Talk to Girls at Parties.
As noted above, I didn't see everything this summer, but I saw most of the notable offerings and I could not believe the consistency in the quality. For awhile there in July, my Top 5 was constantly changing and becoming harder to decipher. If the fall continues this trend, 2018 will truly go down in the record books as one of the best this century. Fingers crossed that it also delivers.
What did you think of the summer movie season for 2018?