Podcast: The Departed / A Prairie Home Companion – Extra Film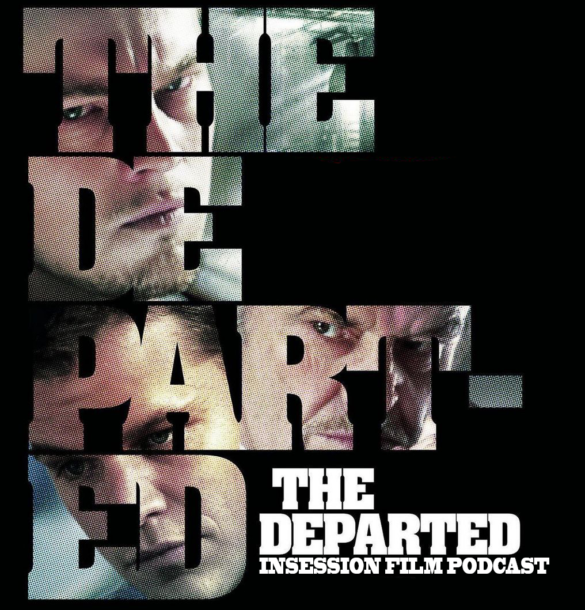 This week on the InSession Film Podcast: Extra Film segment, guest hosts Ryan McQuade and Jay Ledbetter tackle a pair of 2006 films in Martin Scorsese's Best Picture Winner The Departed and Robert Altman's last film A Prairie Home Companion!
For the first time in show history, neither Brendan or JD was a part of Extra Film in any way. They let Ryan and Jay hold down the fort and the results were not disappointing in any way. The conversation on this week's is a lot of fun as we prep for our 2006 retrospective this weekend on Episode 288.
Have fun with this week's Extra Film segment and as always let us know what you think in the comment section below. Thanks for listening!
– Movie Review: The Departed (4:08)
Director: Martin Scorsese
Writer: William Monahan, Alan Mak
Stars: Leonardo DiCaprio, Matt Damon, Jack Nicholson, Mark Wahlberg
– Movie Review: A Prairie Home Companion (40:33)
Director: Robert Altman
Writer: Garrison Keillo
Stars: Lily Tomlin, Meryl Streep, Woody Harrelson, John C. Reilly
This week's episode is brought to you by our great friends at the Subject Cinema and Next Best Picture.
– Music
I'm Shipping Up To Boston – Dropkick Murphys
Whoop-I-Ti-Yi-Yo – John C. Reilly, Woody Harrelson
The Return of the Eagle – Atli Örvarsson
We try to make this the best movie podcast we possibly can and we hope you enjoy them. Subscribe today on iTunes and Stitcher and please leave us a review on iTunes. You can also find us on Soundcloud, PlayerFM and TuneIn Radio as well. We really appreciate all your support of the InSession Film Podcast.
Subscribe to our Podcasts RSS
Subscribe to our Podcasts on iTunes
Listen on Spotify
Listen on Stitcher
The Departed / A Prairie Home Companion – Extra Film
Mobile App
To hear this Extra Film episode and everything else we do, download our apps on the Amazon Market for Android and the Podcast Box app on IOS devices. The mobile app covers all of our main shows, bonus podcast's and everything else relating to the InSession Film Podcast. Thanks for your wonderful support and listening to our show. It means the world to us!
Help Support The InSession Film Podcast
If you want to help support us, we would greatly appreciate it! For more info, CLICK HERE.