Podcast: Mary and the Witch's Flower / Beast – Extra Film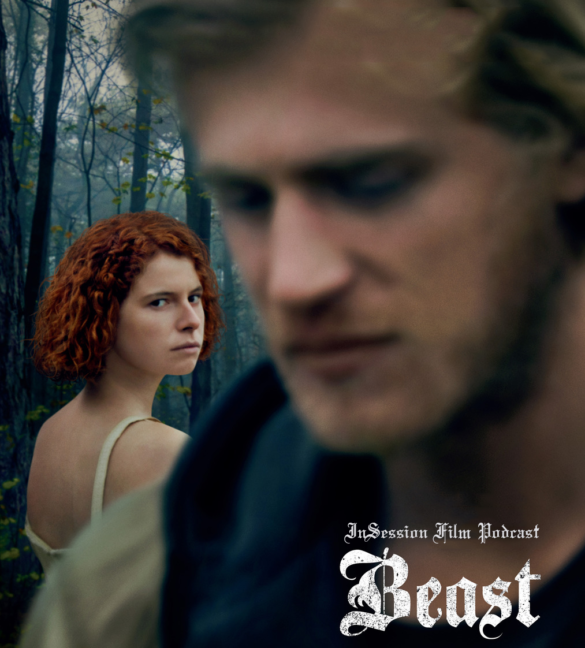 This week on the InSession Film Podcast: Extra Film segment, we discuss the Japanese anime Mary and the Witch's Flower from director Hirosama Yonebayashi (The Secret World of Arrietty and When Marnie Was There), as well as the British indie drama Beast from first time director Michael Pearce.
As big fans of Studio Ghibli, we were very curious to see what the debut from Studio Ponoc had to offer (especially since its director has worked with Ghibli before), despite much of our initial conversation revolving around the nature of these films and their English language dubs from their original Japanese. For our discussion of Beast, JD was pleased to be joined once again by great friend Aaron Pinkston from The Cinessential, where lots of raving for actress Jessie Buckley may have occurred.
We hope you have fun with this week's Extra Film segment, and as always let us know what you think in the comment section below. Thanks for listening!
– Movie Review: Mary and the Witch's Flower (8:51)
Director: Hiromasa Yonebayashi
Writer: Riko Sakaguchi, Hiromasa Yonebayashi
Stars: Ruby Barnhill, Jim Broadbent, Ewen Bremner, Kate Winslet
– Movie Review: Beast (41:21)
Director: Michael Pearce
Writer: Michael Pearce
Stars: Jessie Buckley, Johnny Flynn, Geraldine James
This week's episode is brought to you by our great friends at Subject: Cinema and Next Best Picture.
– Music
Mary's Theme – Takatsugu Muramatsu
Taming the Beast – Dylan C. Jones
The Return of the Eagle – Atli Örvarsson
We try to make this the best movie podcast we possibly can and we hope you enjoy them. Subscribe today on iTunes and Stitcher and please leave us a review on iTunes. You can also find us on Soundcloud, PlayerFM and TuneIn Radio as well. We really appreciate all your support of the InSession Film Podcast.
Subscribe to our Podcasts RSS
Subscribe to our Podcasts on iTunes
Listen on Spotify
Listen on Stitcher
Mary and the Witch's Flower / Beast – Extra Film
Mobile App
To hear this Extra Film episode and everything else we do, download our apps on the Amazon Market for Android and the Podcast Box app on IOS devices. The mobile app covers all of our main shows, bonus podcast's and everything else relating to the InSession Film Podcast. Thanks for your wonderful support and listening to our show. It means the world to us!
Help Support The InSession Film Podcast
If you want to help support us, we would greatly app