Podcast: Loveless / Foxtrot – Extra Film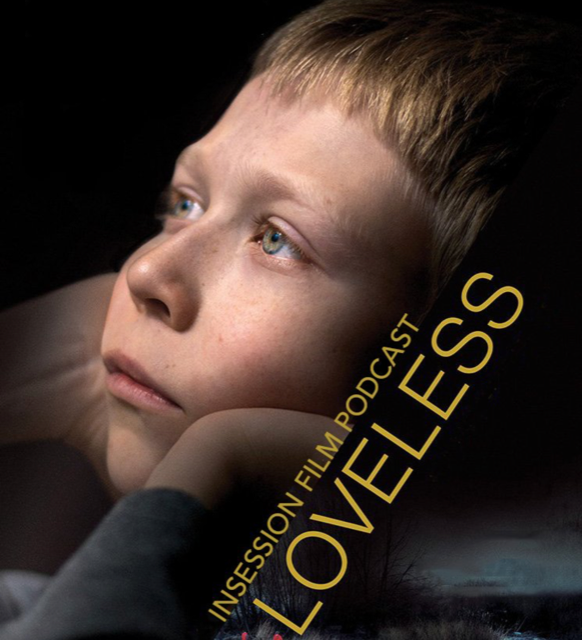 This week on the InSession Film Podcast: Extra Film segment, JD and Brendan catch up on some of the year's most acclaimed foreign language films; the Russian drama Loveless, from Leviathan director Andrey Zvyagintsev, as well as the Israeli war film Foxtrot.
Regular listeners of the show will know that at least one of us here at InSession Film can get quite emotional toward films that detail devastating portrayals of parent-child relationships; on this week's show, BOTH films do just that, so don't blame us when the discussion gets rather cathartic…again. Loveless was recently nominated for Best Foreign Language film at the 90th Academy Awards, while Foxtrot was Israel's submission to that category but didn't make the cut; we discuss why both films would've earned those spots.
We hope you have fun with this week's Extra Film segment (and crying with us), and as always let us know what you think in the comment section below. Thanks for listening!
– Movie Review: Loveless (11:41)
Director: Andrey Zvyagintsev
Writer: Oleg Negin, Andrey Zvyagintsev
Stars: Maryana Spivak, Aleksey Rozin, Matvey Novikov
– Movie Review: Foxtrot (45:44)
Director: Samuel Maoz
Writer: Samuel Maoz
Stars: Lior Ashkenazi, Sarah Adler, Yonaton Shiray
This week's episode is brought to you by our great friends at the Blueprint Review Podcast and Next Best Picture.
Blueprint Review Podcast
– Music
The Toy Train – Evgueni Galperine, Sacha Galperine
On the Nature of Daylight – Max Richter
The Return of the Eagle – Atli Örvarsson
We try to make this the best movie podcast we possibly can and we hope you enjoy them. Subscribe today on iTunes and Stitcher and please leave us a review on iTunes. You can also find us on Soundcloud, PlayerFM and TuneIn Radio as well. We really appreciate all your support of the InSession Film Podcast.
Subscribe to our Podcasts RSS
Subscribe to our Podcasts on iTunes
Listen on Spotify
Listen on Stitcher
Loveless / Foxtrot – Extra Film
Mobile App
To hear this Extra Film episode and everything else we do, download our apps on the Amazon Market for Android and the Podcast Box app on IOS devices. The mobile app covers all of our main shows, bonus podcast's and everything else relating to the InSession Film Podcast. Thanks for your wonderful support and listening to our show. It means the world to us!
Help Support The InSession Film Podcast
If you want to help support us, we would greatly app