Featured: Most Anticipated Films of 2015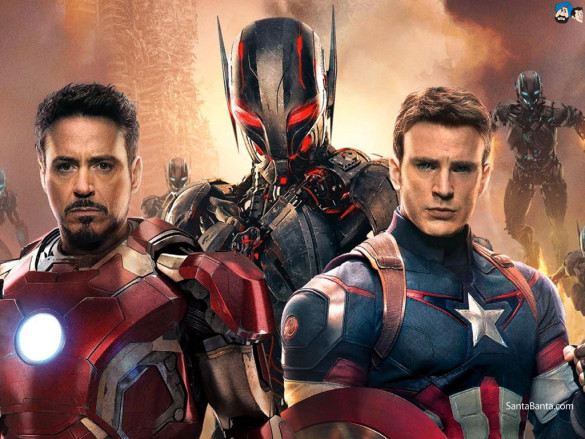 Film over the last several years have been pretty good but 2014 was especially good in the sense of how consistent it was throughout the entire year. We got The Lego Movie in February, The Grand Budapest Hotel and Under the Skin in the spring, the summer was filled with some amazing blockbusters like Guardians of the Galaxy and the fall gave us films like Whiplash and Birdman. Of course, there was a lot more than that, but overall it was nice to see how great it was all year.
At least it was for us. I say all that to say, 2015 looks to be the same, if not better. If Disney doesn't break the box office records for a studio this year, I'd be shocked. With 11 films coming out and it includes the likes of Star Wars, Avengers 2, a Pixar film among everything else they have, it could get crazy. There are also some small indies to look out for as well. This year looks bonkers. That being said, let's swim through all the chaos and find which films are the one's to look out for in 2015.
Alright (after the jump), let's get into it and go over JD's Top 10 Most Anticipated Films of 2015.
RELATED: JD's Top 10 Movies of 2014
Top 10 Most Anticipated Movies of 2015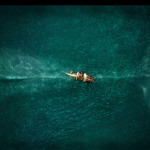 10) In the Heart of the Sea
In the Heart of the Sea is Ron Howard's latest adventure and it looks pretty amazing based off the first trailer and the poster for the film. Howard really surprised me in 2013 with Rush, in fact it made my #8 in my Top 10 for that year. Because of that, and this marketing so far, I'm pretty hyped for this film. Chris Hemsworth looks great as does the rest of the cast. The film looks scary, intense and like it's going to be wet and wild ride. This film will, obviously, be heavily compared to Moby Dick but I encourage readers to go in open minded. No film ever "lives up to the book". Let it be it's own thing and hopefully Howard doesn't disappoint. On top of that, the studio recently pushed back this film to December, meaning they must have some big confidence behind it as an Awards contender. Yeah, I'm down.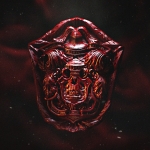 9) Crimson Peak
Crimson Peak probably won't make many Top 10 Most Anticipated lists but man, I do love me some Guillermo del Toro. Everything from The Devil's Backbone, to Pan's Labyrinth, to Pacific Rim, del Toro hasn't let me down. In fact, we even did a Guillermo del Toro Movie Series that I'd highly recommend checking out. Anyway, Crimson Peak sounds awesome and the cast looks pretty great as well. This stars Charlie Hunnam, Jessica Chastain, Tom Hiddleston and Mia Wasikowska. As much as I loved Pacific Rim, it's always awesome to see del Toro back at his roots. Yep, consider me on board.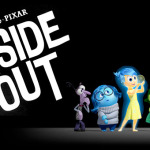 8) Inside Out
2014 was one of the best year's for animated film I've ever seen, all without a Pixar movie in the mix. Well, now Pixar is back and it looks to come back strong. Inside Out looks original, fun and could perhaps be one of the best movies in 2015. And let me say this, who ever cast Lewis Black as the character, Anger, is a genius. A damn genius. The rest of the cast looks great too, including Diane Lane, Amy Poehler, Mindy Kaling, and Bill Hader among others as well. The trailer is hysterical and looks like so much fun. It's not everyday we get a literal picture of all the kinds of feelings and thoughts we experience everyday. To see each emotion personified is interesting and I can't wait to see this.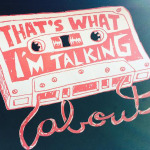 7) That's What I'm Talking About
Last year, Boyhood made this exact same list and while it didn't quite make my Top 10 of 2014, it was very close at my #11 spot. Still an incredible, amazing film. Richard Linklater just has the right formula to create such incredible, grounded films that deliver realistic and engaging conversation. So, how can you not be excited for That's What I'm Talking About? Linklater has even said it's a spiritual sequel to Boyhood and Dazed and Confused, which excites me even further. That's What I'm Talking About picks up right where Boyhood left off (with different characters) with a college freshman moving into his dorm room. Well, that's all I really need to hear.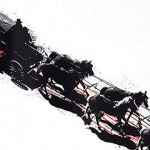 6) The Hateful Eight
I know Quentin Tarantino was bitter about this project for awhile. But I'm glad to see him drop his ego for a minute because on paper this sounds really fascinating. Post Civil-War? Eight Bounty Hunters? Trapped in a blizzard and have to survive? Yeah I'm down. You mix that with Tarantino dialogue and this has automatic Top 10 all over it. We don't know much about this other than a little synopisis, but it sounds great and the cast is great. Channing Tatum, Samuel L. Jackson, Kurt Russell, Tim Roth, Bruce Dern and Jennifer Jason Leigh among others sounds awesome. I can almost picture it in my mind, which is probably dangerous. Not everyone loved Django, so hopefully this will unite everyone on the Tarantino bandwagon (see what I did there).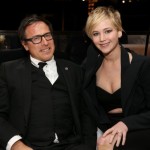 5) Joy
David O. Russell has been one of the most notable directors since 2010. The Fighter, Silver Linings Playbook and American Hustle have been three great films, two of which starred Jennifer Lawrence and Bradley Cooper. If it ain't broke, why fix it? Not everyone loved Hustle, but I quite enjoyed it, especially Lawrence. I honestly don't know much about this story, speaking of Joy, but the fact that Lawrence, Cooper and Russell are reuniting, as well as Robert De Niro from Silver Linings, it's enough to get me excited.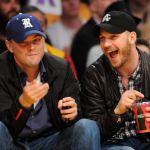 4) The Revenant
Well if you listened to our InSession Film Awards show on Episode 99, you'll know that we all loved Birdman. Alejandro González Iñárritu crafted something utterly brilliant with Birdman, which is more than enough to make me excited for The Revenant. Oh but there's more. This film also reunites Tom Hardy and Leonardo DiCaprio, which are two of my favorite actors working right now. The story is a revenge thriller set in the 1820's that sounds really intriguing. Iñárritu is also teaming up once again with Emanuel Lubezki so you can imagine this film will have something to offer with it's camera work once again. This just sounds amazing all around.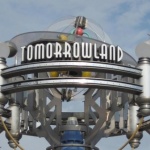 3) Tomorrowland
Brad Bird isn't a household name to man, but he should be. This is the guy who directed The Iron Giant, The Incredibles and Ratatouille, three of the best animated films we've seen over the last 15 years or so. Not only that, but he directed Mission: Impossible – Ghost Protocol, arguably the best film in that franchise as well. All that to say, whenever Bird does a film, it's worth paying attention to and Tomorrowland is no different. The trailers for this film have been really fascinating too and the world Bird has created feels so surreal and magical, in all the best ways possible. I don't know much about Britt Robertson, but I look forward to getting to know her in this film. Oh, and Clooney is never a bad choice either. I'm really excited for this one.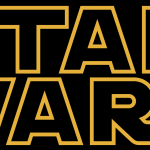 2) Star Wars: The Force Awakens
At this point, #2 and #1 will probably be interchangeable, depending on which franchise is more up your alley. While I like Star Wars quite a bit, I'm not a crazy fanatic like a lot of others are. That being said, even the average fan of this franchise has to be excited for Star Wars: The Force Awakens. It's been a decade since the prequel trilogy ravaged through the hearts of the fans and they've been clamoring for a good Star Wars film ever since. Well, with J.J. Abrams at the helm, we may actually get that now. The trailer was absolutely incredible and the practical effects just jumped off the screen. Amazing how much more visceral it is knowing it's not all CGI all the time. And that cast. Oh, that wonderful cast. The original members of Harrison Ford, Mark Hamill and Carrie Fisher with new franchise members Adam Driver, Oscar Isaac (my boy!), Domhall Gleeson, Andy Serkis, Lupita Nyongo'o, and John Boyega (watch out for him!), among many others, including the cast of The Raid 2! Are you kidding me? Let it be December already!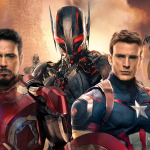 1) The Avengers: Age of Ultron
As much as I love the Star Wars franchise, I grew up more with Marvel. And Marvel has rarely steered me wrong while building their Cinematic Universe. The Avengers was my #2 film of 2012 and is probably my favorite comic book movie of all-time. It's the "cool" thing to hate on this movie now, but that film was cinematic gold. It was the perfect climax to a build that was fun and entertaining all the way throughout Phase 1. To see all these characters come together, was something I never dreamed I'd see in movie theaters at this level when I was younger. Now, as we're almost done with Phase 2, the story has taken a darker turn and with some new elements introduced, Age of Ultron looks more intense and brooding. The trailers have been eeire and James Spader was PERFECT as the voice of Ultron. This is easily the most anticipated film of the year for me, and I fully expect to geek out for two hours once early May gets here.


As for honorable mentions, there are about a billion others that I could list here. Several came very close to making my Top 10 list. For those that listened to Episode 92, you'll know I loved Mockingjay Part 1 and that it's my favorite of the Hunger Games franchise so far. To say the least, yeah I'm excited for Mockingjay Part 2. For the James Bond fans out there, yes I know I left of Spectre. But don't worry, I'm excited for that too. Other big films coming out in 2015 that's worth mentioning are Mad Max: Fury Road, another Tom Hardy vehicle (see what I did there), Jurassic World, Ant-Man and Mission Impossible 5. And let's not forget Fast and Furious 7. I'm really intrigued to see how they handle Paul Walker, and hopefully we send him out on a high note.
I don't care if it's been done before or how cheesy it looks, I'm excited for Chappie. Kumiko, the Treasure Hunter and Ex Machina are a few others coming out this spring to look out for. Julianne Moore's Maps to the Stars also gets a spring release and we've heard good early things for that as well. In late February, look for '71, the latest film starring Jack O'Connel, who had some break out roles in 2014 with Unbroken and Starred Up. But perhaps the film that's the most exciting coming out this spring is Kingsman: The Secret Service, the latest from Matthew Vaughn, who doesn't make a bad film. In fact, early reports indicate this may be his best film yet.
Just a few more worth noting is Dennis Villeneuve's (Enemy, Prisoners) latest, Sicario. There's also Southpaw with Jake Gyllenhaal, MacBeth, Sea of Trees, Martin Scorsese's Silence, Terrence Malick's Knight of Cups, Jeremy Saulnier's second film, Green Room and Last Days in the Desert with Ewan McGregor. Tom Hardy in Child 44 sounds interesting as well as Everest, Untitled Spielbert/Hanks Cold War Film and Z for Zachariah. Alongside Inside Out, other animated films that should be fun and will make a lot of money are Peanuts and Minions. Foreign language films, La Blessure and A War are worth nothing too.
And the last (I promise) I'll mention real quick is Pitch Perfect 2, Pan and Magic Mike XXL. Don't judge me!
We'll discuss this on Episode 101 of the InSession Film Podcast, but what are some films you're looking forward to in 2015? Which one's did I miss?