Podcast: Rush, Don Jon, Top 3 JGL Movies – Episode 32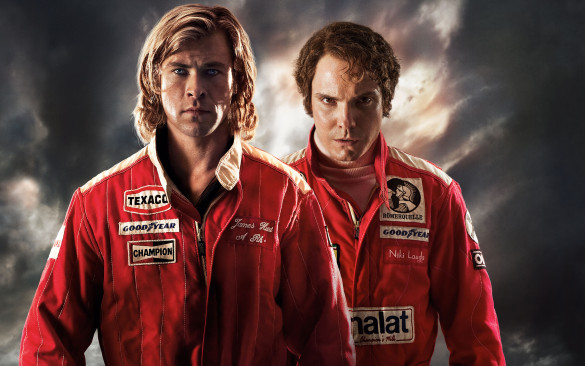 This week on the InSession Film Podcast, we are joined by Arcturus from the MGCTv Podcast as we review the new films Rush, directed by Ron Howard and Don Jon, directed by Joseph Gordon-Levitt. To bounce off of that, for our top 3 this week, we discussed our Top 3 Joseph Gordon-Levitt Movies. And to finish the show we discussed some of the latest movie news as well as the movies we got to see over the last week.
Check it out and let us know what you think in the comment section below. Hope you enjoy it and thanks for listening!
– Rush Movie Review (3:30)
Grades
JD: A
Scott: A+
Nate: A
Arcturus: A-
– Top 3 Joseph Gordon-Levitt Movies (34:27)
Joseph Gordon-Levitt, or JGL, is one of better actors out there today and has been acting since he was six-years-old. He's done some really great movies that include Angels in the Outfield, Inception, (500) Days of Summer and much more. So which of his movies made our Top 3 list? We had a great time discussing it.
On Episode 31 of our movie podcast, we discussed Prisoners and our Top 3 Movie Dads. Click here to listen now!
– Don Jon Movie Review (1:00:14)
Grades
JD: A
Scott: A+
Nate: B
– News (1:20:33)
– Michael B. Jordan to replace Will Smith in Independence Day 2
– Teenage Mutant Ninja Turtles new Sewer Lair
– Wolf of Wall Street delayed
– New Harry Potter spin-off movie series Fantastic Beast and Where to Find Them
– New Need for Speed trailer
– Movies We've Seen This Week (1:20:55)
Nate: None
JD: Transformers Dark of the Moon, Shame
Scott: Vertigo, Vivre sa vie, Journey to Italy
– Music
Lost but Won – Hans Zimmer
Time – Hans Zimmer
Good Vibrations – Marky Mark and the Funky Bunch
Battle – Steve Jablonsky
The Return of the Eagle – Atli Örvarsson
Subscribe to our Podcasts RSS
Subscribe to our Podcasts on iTunes
Listen on Stitcher
InSession Film Podcast – Episode 32