Podcast: Pacific Rim, Top 3 Jaeger Pilot Duos, The Devil's Backbone – Episode 21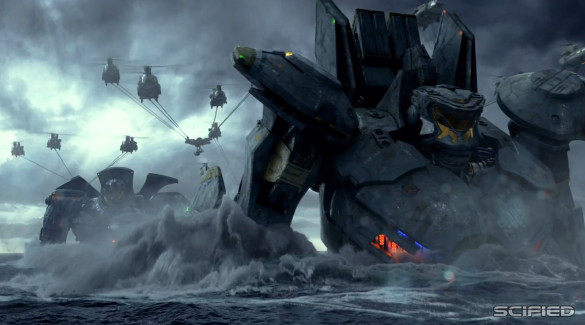 This week on the InSession Film Podcast we are joined by a very special guest, Jon from Second Rate Report. We had a really fun time with our review Guillermo del Toro's new film, Pacific Rim, as well as have an amazing fun conversation where we pick our Top 3 Pilots Duos to fight in a Jaeger. We also continue our Guillermo del Toro series with our review of The Devil's Backbone and discuss the best movies of the year so far in 2013.
– Pacific Rim Review
Grades
Jon: B
Nate: B
JD: A-
– Our Top 3 Jaeger Pilot Duos – This was a lot of fun!
– Movie Series Review – The Devil's Backbone (Guillermo del Toro)
– Best and Worst Movies of 2013 So Far
– Music
Pacific Rim – Ramin DJawadi
Master of Shadows – Nick Phoenix
Long, Long Time Ago – Javier Navarrete
We Own It – 2 Chainz & Wiz Khalifa
The Return of the Eagle – Atli Örvarsson
Subscribe to our Podcasts RSS
Subscribe to our Podcasts on iTunes
Listen on Stitcher
InSession Film Podcast – Episode 21