Podcast: Out of the Furnace, Top 3 Family Revenge Movies, December Preview – Episode 42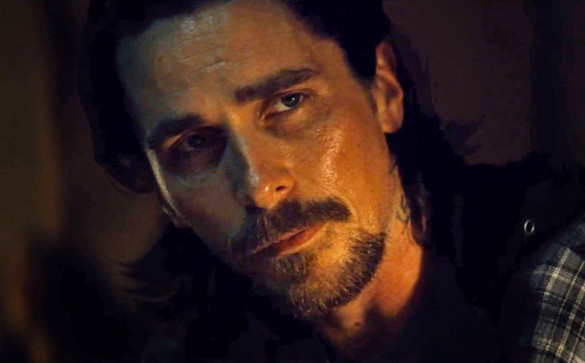 This week on the InSession Film Podcast, Drew Koenig from MovieBuffHaven.com drops by as we review Out of the Furnace starring Christian Bale, Woody Harrelson, and Casey Affleck. Going of that, we discuss our Top 3 Family Revenge Movies and give a preview for the month of December, which looks really great. And as usual we discuss some of the latest movie news and films we've seen over the last week. We had a lot of fun and we hope you enjoy the show!
P.S. we had some technical difficulties with Drew's audio, so we ask for some grace in advance. Drew was a lot of fun though, and anytime you can podcast from a Barnes and Nobles, you know you're doing something right. Anyway, check out the show and let us know what you think in the comment section below. Hope you enjoy and thanks for listening!
– Out of the Furnace Movie Review (4:57)
Grades
JD: A-
Scott: C+
Drew: B-
– Top 3 Family Revenge Movies (32:51)
Revenge themes have been prevalent in movies for a long time and there have been some great, great movies centered around the subject. However, not all revenge stories center around family. You can argue that most of them probably do on some level, but just to narrow it down specifically, our Top 3 this week was revenge movies that had to center around family in some way. I.E. in Out of the Furnace, it was a brother/brother relationship the story focused on. So that being said, what would be your Top 3?
RELATED: Oldboy was a huge disappointment comparatively to the original and, is arguably, an unnecessary remake. Listen to Episode 40 of our movie podcast to hear this review and much more!
– December Preview 2013 (51:43)
December 2013 looks like one of the better Decembers we've had in awhile and there should be some great films this month. So, this week on the show, we break them all down for you and what you can expect to see this month.
Out of the Furnace, The Hobbit: Desolation of Smaug, Hours, American Hustle
Anchorman 2: The Legend Continues, Saving Mr. Banks, Inside Llewyn Davis, August: Osage County
The Wolf of Wall Street, 47 Ronin, The Secret Life of Walter Mitty
– News (1:13:50)
– The Amazing-Spider-Man 2 trailer
– Indiana Jones franchise bought by Disney
– Movies We've Seen This Week (1:23:35)
JD: Out of the Furnace, I: Robot, Koyaanisqatsi, Philomena, Charlie Countryman, The Pirates of the Caribbean: The Curse of the Black Pearl, E:60 Miracle at Michigan
Scott: Out of the Furnace, The Great Gatsby, Touch of Evil, Little Caesar, The Final Countdown
Drew: Out of the Furnace, Pacific Rim, World War Z, This is the End, Inside Llewyn Davis
– Music
Out of the Furnace – Dickon Hinchliffe
Kill Bill: Battle Without Honor – Tomoyasu Hotei
Good Times Bad Times – Led Zepagain
Indiana Jones End Credits – John Williams
The Return of the Eagle – Atli Örvarsson
Subscribe to our Podcasts RSS
Subscribe to our Podcasts on iTunes
Listen on Stitcher
InSession Film Podcast – Episode 42