Monthly Preview: December leaves room for big potential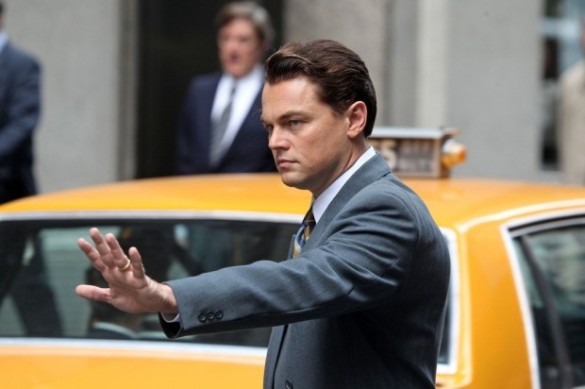 December is here and as the year winds down, we get some great movies with huge awards potential. We've already seen some great Oscar-buzz movies already, so what does December have in store?
And not only do we have award-potential movies, but we have big blockbuster stuff as well with The Hobbit sequel and the action-packed 47 Ronin coming out as well.
So here it is: A list of some of the top films that are being released this month.
DECEMBER 6
Out of the Furnace
Director: Scott Cooper
Stars: Christian Bale, Casey Affleck, Zoe Saldana, Woody Harrelson
Synopsis: When Rodney Baze mysteriously disappears and law enforcement fails to follow through, his older brother, Russell, takes matters into his own hands to find justice.
Our Take:  Jeff Bridges keeps saying this is the best movie he's ever seen, which is funny but also interesting. I'm not sure it will be at that level but I'm sure this is one that'll be emotional and have a lot to offer still.
DECEMBER 13
The Hobbit: Desolation of Smaug
Director: Peter Jackson
Stars: Martin Freeman, Ian McKellen, Richard Armitage
Synopsis: The dwarves, along with Bilbo Baggins and Gandalf the Grey, continue their quest to reclaim Erebor, their homeland, from Smaug. Bilbo Baggins is in possession of a mysterious and magical ring.
Our Take: The first film was very heavy in CGI and lacked any real depth or inspiration the original trilogy gave us so our hopes aren't too high for this but it's great to see some familiar faced coming back for this one.
Hours
Director: Eric Heisserer
Stars: Genesis Rodriguez, Paul Walker, Nick Gomez
Synopsis: A father struggles to keep his infant daughter alive in the wake of Hurricane Katrina.
Our Take:  Paul Walker's recent death is absolutely tragic and rumors are that this may be his best performance he ever gave which would be amazing. Either way, this film looks great and I think it'll be an amazing final touch on his career. RIP Mr. Walker.
DECEMBER 18
American Hustle
Director: David O. Russell
Stars: Christian Bale, Amy Adams, Bradley Cooper, Jennifer Lawrence
Synopsis: A con man, Irving Rosenfeld, along with his seductive British partner Sydney Prosser is forced to work for a wild FBI agent Richie DiMaso. DiMaso pushes them into a world of Jersey powerbrokers and mafia.
Our Take:  I absolutely loved last year's Silver Lining's Playbook, and it looks like Russell is bringing back a lot of his crew along with other actors and actresses he's done great work with before. Umm..yeah I'm excited for this one.
Anchorman 2: The Legend Continues
Director: Adam McKay
Stars: Will Ferrell, Christina Applegate, Paul Rudd, Steve Carell
Synopsis: With the 70s behind him, San Diego's top rated newsman, Ron Burgundy, returns to take New York's first 24-hour news channel by storm.
Our Take:  The first Anchorman was absolutely hilarious and one of my favorite comedies of all-time and while this one likely won't live up to it, it looks like a solid sequel.
DECEMBER 20
Saving Mr. Banks
Director: John Lee Hankcock
Stars: Emma Thompson, Tom Hanks, Colin Farrell
Synopsis: Author P. L. Travers reflects on her difficult childhood while meeting with filmmaker Walt Disney during production for the adaptation of her novel, Mary Poppins.
Our Take:  It's unlikely that Tom Hanks will be able to live up to his performance in Captain Phillips from earlier this year, but this looks like a fun little movie that should have some charming moments.
Walking with Dinosaurs 3D
Director: Barry Cook, Neil Nightingale
Stars: John Leguizamo, Justin Long, Tiya Sircar
Synopsis: See and feel what it was like when dinosaurs ruled the Earth, in a story where an underdog dino triumphs to become a hero for the ages.
Our Take: This project is interesting in the fact that there are no human characters, which is rare, and it seems like were really just thrown into the world of dinosaurs to get the look and feel of what it would of been like. It'll be interesting to see if there's a real story here.
Inside Llewyn Davis
Director: Joel and Ethan Cohen
Stars: Oscar Isaac, Carey Mulligan, John Goodman
Synopsis: A week in the life of a young singer as he navigates the Greenwich Village folk scene of 1961.
Our Take: I'd be surprised if there aren't Oscar nominations here. This looks really solid with some amazing performances, which is no surprise from a Cohen brothers film. Definitely go see this one.
DECEMBER 25
AUGUST: OSAGE COUNTY
Director: John Wells
Stars: Meryl Streep, Dermont Mulroney, Julia Roberts, Juliette Lewis, Ewan McGregor, Benedict Cumberbatch
Synopsis: A look at the lives of the strong-willed women of the Weston family, whose paths have diverged until a family crisis brings them back to the Oklahoma house they grew up in, and to the dysfunctional woman who raised them.
Our Take:  An all-star cast doesn't always mean it'll be great but this one looks really good and from what I've heard, it's one to see. Not sure if this is Oscar-worthy, but it will have potential.
THE WOLF OF WALL STREET
Director: Martin Scorcese
Stars: Leonardo DiCaprio, Jon Favreau, Spike Jonze, Matthew McConaughey, Johan Hill
Synopsis: Based on the true story of Jordan Belfort, from his rise to a wealthy stockbroker living the high life to his fall involving crime, corruption and the federal government.
Our Take:  I've been really excited for this for a long time now and was hoping we'd still get to see it this year. This looks incredibly awesome and the marketing has been some of the best all-year. Definitely go see this movie.
47 RONIN
Director: Carl Rinsch
Stars: Keanu Reeves, Hiroyuki Sanada, Kô Shibasak
Synopsis: A band of samurai set out to avenge the death and dishonor of their master at the hands of a ruthless shogun.
Our Take: This movie has had awful post-productions issues and has fired the director already so this one will be troubled. It looks action-packed but I'm at an arms length for this one.
GRUDGE MATCH
Director: Peter Segal
Stars: Robert De Niro, Sylvester Stallone, Alan Arkin, Kim Basinger
Synopsis: A pair of aging boxing rivals are coaxed out of retirement to fight one final bout — 30 years after their last match.
Our Take: This looks ridiculously silly but it looks to make fun of the Rocky thing a bit which looks pretty funny. I'm more curious to see how Alan Arkin and Kevin Hart match up in this and what they bring to this. Overall though, it's not going to be that big.
SECRET LIFE OF WALTER MITTY
Director: Ben Stiller
Stars: Ben Stiller, Kristen Wiig, Adam Scott, Patton Oswalt
Synopsis: A day-dreamer escapes his anonymous life by disappearing into a world of fantasies filled with heroism, romance and action. When his job along with that of his co-worker are threatened, he takes action in the real world embarking on a global journey that turns into an adventure more extraordinary than anything he could have ever imagined.
Our Take:  This looks to be perhaps Stiller's best performance and best directed film yet. The visuals and camera style look fantastic and I wouldn't be surprised if this has Oscar implications as well.