Podcast: Oldboy, Top 3 Unnecessary Remakes, Indie Spirit Awards – Episode 41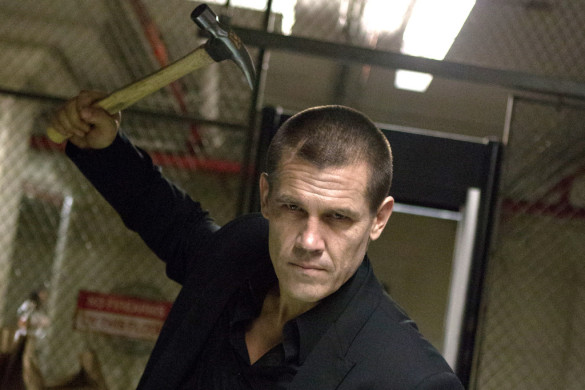 This week on the InSession Film Podcast, we discuss the new remake of Oldboy directed by Spike Lee and starring Josh Brolin, Samuel L. Jackson and Elizabeth Olsen. Going off that, we discuss our Top 3 Unnecessary Remakes as well as dive into the nominations of the Independent Spirit Awards which were announced last week. And to finish off the show, we discuss the awful tragedy of Paul Walker and discuss the films we've seen over the last week.
Our good friend Blake came by once again to help us break down Oldboy and once again, he was fantastic. Also, just as a fair warning, we always try to keep our podcasts PG-13 but there's one short segment when we are discussing the heartbreaking situation surrounding Paul Walker, JD does go off on TMZ that's a little more colorful than usual. Most of you probably won't be offended anyway, but just in case, we wanted to throw that out there. Anyway, check out the show and let us know what you think in the comment section below. Hope you enjoy and thanks for listening!
– Oldboy Movie Review (5:05)
Grades
JD: C+
Scott: C
Blake: C
– Top 3 Unnecessary Movie Remakes (37:59)
The original Oldboy, a Korean film by Park Chan-wook, is definitely a cult classic and over the last decade has become a beloved film by many film lovers. While it's not a movie for everyone and it deals with a subject that is very niche, is it really necessary to remake? We'd argue no. So going off this week's main review, we discussed our Top 3 Unnecessary Movie Remakes and there are a lot of them out there. So, what would be your Top 3?
RELATED: The Hunger Games: Catching Fire was even better than the first film and is easily one of the best blockbuster films we've seen all year. Listen to Episode 40 of our movie podcast to hear this review and much more!
– Independent Spirit Awards (1:05:00)
One of the best things about 2013 was the indies that came out this year. There's been a lot of strong films, so discussing the Independent Spirit Awards was a lot of fun. The nominations came out last week and there are some really great contenders that deserve their nominations.
– News (1:19:37)
– Paul Walker tragically killed in a car accident
– Movies We've Seen This Week (1:29:10)
JD: Oldboy, Full Metal Jacket, Arrow (TV Show)
Scott: Oldboy, Philomena, Eyes Without A Face, Paths of Glory, Tokyo Story, Frances Ha
Blake: Oldboy, Oldboy (original version), The Doors, Equilibrium, Killing Season
– Music
The Old Boy – Cho Young-Wuk
Five Years – Blake Neely
City of Angels – Thirty Second to Mars
We Own It – 2 Chainz, Wiz Khalifa
The Return of the Eagle – Atli Örvarsson
Subscribe to our Podcasts RSS
Subscribe to our Podcasts on iTunes
Listen on Stitcher
InSession Film Podcast – Episode 41