This last weekend, we finally got a chance to record and release Episode 46 of our InSession Film Podcast, where we discussed our Top 10 Movies of 2013 as well as our first ever InSession Film Awards. It was a great time and the top ten lists we gave were reflected the great year 2013 really was.
As for Scott, his list was really good and one that I really respect. It's a little bittersweet since Episode 46 was Scott's last show (spoiler, we discuss it at the end though), but man, did he go out with a bang. He will surly be missed. He really knows movies well and is someone to pay attention to if you love film.
Well, that being said (after the jump), let's get into it and go over Scott's Top 10 Best Movies of 2013.
[divider]
RELATED: Top 5 Movie Scores of 2013!
[divider]
Scott Pollard's Top 10 Movies of 2013: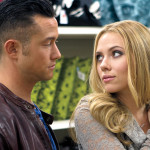 10) Don Jon
Don Jon is a wonderful indie that was written and directed by Joseph Gordon-Levitt. The great thing about this film is that it speaks about relationships in a realistic manner that most Hollywood films are afraid to touch. Porn is a big industry and to see it featured the way it does here doesn't glorify it, but rather show the consequences it can have on someone. The side effects it can have, can be devastating for relationships and the portrayal of it here feels real. It's also funny and has some clever moments as well. Great directorial debut by Gordon-Levitt. Click here to read our full review.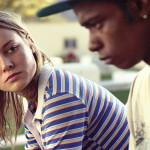 9) Short Term 12
Short Term 12 features one of the best performances we've ever seen from Brie Larson and the dynamics she has with John Gallagher Jr. is incredible. The film explores an incredible emotional range that is very difficult to do but Destin Cretton does it flawlessly. The story is really powerful and goes a long way to showcase the sacrifice and difficulties that dealing foster kids can be. Everything is handled well and it's a gripping story that you'll for sure love. Click here to read our full review.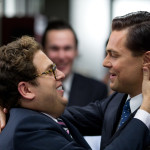 8) The Wolf of Wall Street
The Wolf of Wall Street is Leonardo DiCaprio at his best as well as Jonah Hill. Martin Scorsese does an amazing job of taking us on this journey of lust, drug-induced hangovers, and money that is like accessible like water. Some of this stuff is controversial but many of the scenes are really funny, well shot and really engaging. If you like a story about excess, then you will absolutely love this one. While some of it may have been a bit too much, you'll still be entertained and engaged with this story that is well written. Click here to read our full review.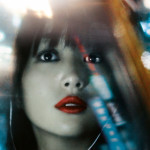 7) Like Someone in Love
Like Someone in Love is a very simple story that is really more of an amazing character pieces. Rin Takanashi is really great and captivates you as this prostitute who is just spending time with an older gentleman who's not really looking for anything sexually. Abbas Kiarostami shoots this well and let's the performances drive this story, that is engaging and ends in an appropriate way for the tone of the film. The narrative here is simple, but effective. It showcases relational dynamics that is real, raw and how emotions sometimes drives us. Unfortunately, we have no review for this one.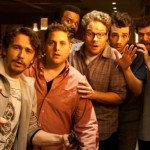 6) This is the End
This is the End is the best comedy of the year and is really funny on all kinds of levels. The obvious satire on "end of the world" movies as well as their comedic take on themselves was executed perfectly. The dynamics and jokes they play off of that premise is too funny and you absolutely fall in love with this disaster world they created. The CGI was great for kind of film, and especially for Seth Rogen and company, who haven't really dealt much with it. Click here to read our full review.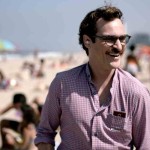 5) Her
Spike Jonze brings us an incredible world in Her and showcases the overuse of technology in one of the more incredible ways you'll ever see. The performances from Scarlett Johansson and Joaquin Phoenix are incredible and the dynamics between them are gorgeous. The film speaks to relationships in an important way and it's something we haven't seen before in film. At the end of the film, it's a world that you wish you could visit and be a part of on some level. Click here to read our full review.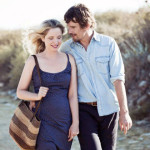 4) Before Midnight
Before Midnight is the third film in the Before Trilogy and it is arguably the best of them. The story takes us into places we haven't been before with Celine and Jessie, which only makes this character study even more realistic. The aesthetic is beautiful and we actually have more than just our two characters, which is a first in the trilogy as well. It's a beautiful film that so many layers that just enhances this story further. Click here to read our full review.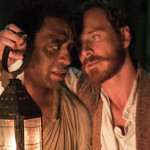 3) 12 Years A Slave
12 Years A Slave is arguably Steve McQeen's best film yet and showcases a story that is hard to believe that it's not it textbooks. It's easily one of the year's best and features some outstanding performances from Chewitel Ejifor and Lupita Nyong'o. Micheal Fassbender is also good in a supporting role and explores some really rough areas that is arduous to watch in many scenes. In fact, the whole film is hard to watch, but so well worth it. Click here to read our full review.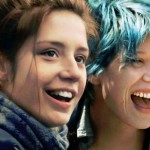 2) Blue is the Warmest Color
Blue is the Warmest Color took forever to get to us, but was it so well worth the wait. The performances from Edele Exarchopoulus and Lea Seydoux were extraordinary and incredibly captivating. While Seydoux was great, Exarchopoulus did something that was truly special and is easily one of the year's best performances. The story is raw, real, heartbreaking and something we can all relate to. The dynamics are threaded together flawlessly and you can't help but be drawn toward these characters. It's one incredible film. Click here to read our full review.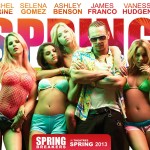 1) Spring Breakers
Spring Breakers is Scott's number one and for many good reasons. James Franco is Scott's favorite performance of the year and is without a doubt one of the best characters. Characters like Alien don't come around that often and Franco absolutely brought this character to life. Harmony Korine does an amazing job of using purposeful repetition to drive home the satire as well as showcase the over indulgence that comes with Spring Break. Scott also had Cliff Martinez and Skrillex's score as his number one as well, which is definitely one of the better scores of the year for sure. Click here to read our full review.
While Scott wasn't on our podcast back then, you can hear Nate and I discuss Spring Breakers on our Extra Film segment here.
To round out the rest of Scott's Top 20, here is the rest of his list:
11) Pacific Rim
12) Enough Said
13) Philomena
14) Mud
15) Gravity
16) The Great Gatsby
17) The Conjuring
18) The Spectacular Now
19) Upstream Color
20) All is Lost
Let us know what you think. Do you agree or disagree with Scott? We'd like to know why. Leave a comment in the comment section below or tweet us @InSessionFilm.
To hear us discuss our InSession Film Awards and our Top 10 Best Movies of 2013, subscribe to us on iTunes, Stitcher or you can listen on Souncloud below.