This week's episode is brought to you by Loot Crate. Save 10% on your first order today!
This week on the InSession Film Podcast, Chris Braaten, formerly of the More Gooder Than Podcast, joins Brendan and Ryan to review the much anticipated Toy Story 4 (well, only anticipated by some people), as well as our Top 3 Pixar Characters. Many of us were quite cynical about the mere existence of this fourth outing, and we discuss whether this installment was in fact necessary. Ryan also gives some brief thoughts on Wild Rose, while Brendan shares his feelings toward the Elton John musical fantasy Rocketman.
Big thanks to Chris for joining us this week, as we have been big fans of his work on the More Gooder Than Podcast and his leadership over the Podfix Network; hopefully his cleanse from social media proves therapeutic for him! And big thanks to Extra Film cohost Ryan McQuade for filling in while JD Duran is on vacation!
That said, check out this week's show and let us know what you think in the comment section. Thanks for listening and for supporting the InSession Film Podcast!
– Movie Review: Toy Story 4 (5:46)
Director: Josh Cooley
Writers: Stephany Folsom, Andrew Stanton
Stars: Tom Hanks, Tim Allen, Annie Potts, Tony Hale, Christina Hendricks, Keanu Reeves, Keegan-Michael Key, Jordan Peele
– Notes / Wild Rose / Rocketman (53:01)
This week for InSession Film Catch-Up (unofficial term), Ryan offers up his thoughts on the Jessie Buckley outing Wild Rose, which was discussed on Episode 330; thankfully, Ryan takes the opportunity to share that episode's enthusiasm. Keeping to the music-based theme, Brendan shares his thoughts on the Elton John "biopic"/musical fantasy Rocketman, and briefly discussed whether that film was a breath of fresh air for the tired music biopic genre or just another Bohemian Rhapsody.
[divider]
RELATED: Listen to Episode 322 of the InSession Film Podcast where we discussed our newly revised Top 10 Movies of 2014!
[divider]
– Top 3 Pixar Characters (1:17:31)
We've talked about Pixar Moments as a Top 3 topic before (back when we reviewed Inside Out); that was already emotionally daunting task, and somehow talking about all of these characters made this even harder. Whether they be lead or supporting, human or creature, robot or toy, Pixar has stayed with us primarily because of their wildly inventive and diverse string of characters, and we hope we did some justice with our picks (along with some ugly crying). That said, what would be your Top 3?
Top 3 Sponsor: First Time Watchers Podcast
– Music
I Can't Let You Throw Yourself Away – Randy Newman
The Incredits – Michael Giacchino
Married Life – Michael Giacchino
The Return of the Eagle – Atli Örvarsson
Subscribe to our Podcasts RSS
Subscribe to our Podcasts on iTunes
Listen on Spotify
Listen on iHeartRadio
Listen on Stitcher
InSession Film Podcast – Episode 331
[divider]
Next week on the show:
Main Review: Yesterday
Top 3: TBD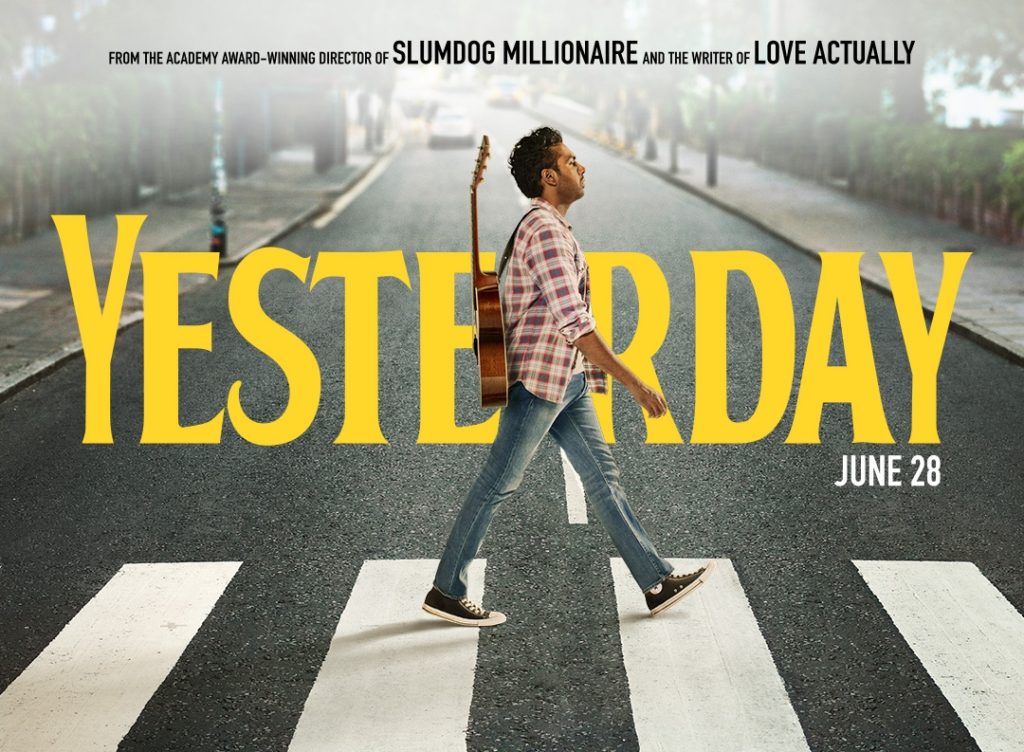 [divider]
Help Support The InSession Film Podcast
If you want to help support us, there are several ways you can help us and we'd absolutely appreciate it. Every penny goes directly back into supporting the show and we are truly honored and grateful. Thanks for your support and for listening to the InSession Film Podcast!
VISIT OUR DONATE PAGE HERE