Podcast: The Wolf of Wall Street, Top 3 Discoveries of 2013, Walter Mitty – Episode 45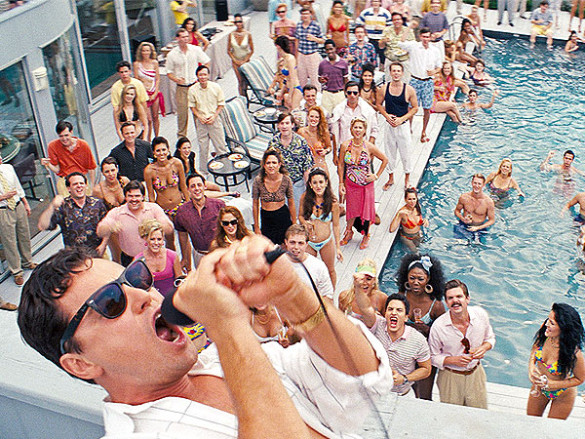 This week on the InSession Film Podcast, we gave all of our guests the week off as Scott and JD review Martin Scorsese's latest, The Wolf of Wall Street starring Leonardo DiCaprio, Jonah Hill, Margot Robbie and many others. We also review Ben Stiller's latest project, The Secret Life of Walter Witty, that explores the blend between reality and fantasy, which was pretty fun. We also discuss our Top 3 Movie Discoveries of 2013. There were many new actors, actresses and directors that we found over the last year, which is just one reason why 2013 was great for film. And we finish off the show this week by talking about the TONS of films we saw over the last (short) week.
Also note that we made a very small change to the format, in which we cut our news items from the last segment. Our movie news discussions will now move to our third segment, depending on the week and what we planned for the show. If the segment needs to be replaced by something more interesting or another review, such as this week, we will have the news items in our bonus content material. Also, for the best news info, please visit the GeekScholars Movie News Podcast. They focus primarily on news and do a wonderful job. As for us, we hope by doing this, that it will cut down the overall time on the show, which has been the biggest suggestion from our fans. It's a small change but we hope that you enjoy the show and have fun discussing movies with us.
Anyway, we hope you have fun listening to this week's show. Despite having no guest, we held the fort down really well and had some really fun discussions. Check out the show and let us know what you think in the comment section below. Hope you enjoy and thanks for listening!
Happy New Years Everybody!
– The Wolf of Wall Street Movie Review (3:13)
Grades
JD: A-
Scott: A+
– Top 3 Movie Discoveries of 2013 (32:42)
It's always fun when you find new actors, actresses or directors you weren't that familiar with before that are now all over your radar. While the people on this list may have been around for awhile, for some reason or another, we weren't that familiar with their work, but stood out this year in some way or another for us. Were there any actors or directors you discovered this year for the first time? What would be your Top 3 movie surprises of 2013?
RELATED: Listen to Episode 44 of our movie podcast where we review American Hustle, Anchorman 2: the Legend Continues and much more!
– The Secret Life of Walter Mitty Movie Review (51:18)
Grades
JD: A-
Scott: B
– Movies We've Seen This Week (1:10:17)
JD: The Wolf of Wall Street, The Secret Life of Walter Mitty, Saving Mr. Banks, Nebraska, It's A Wonderful Life, Elf, Christmas Vacation, Now You See Me, Turbo, The Act of Killing, The Hunt
Scott: The Wolf of Wall Street, The Secret Life of Walter Mitty, Saving Mr. Banks, Nebraska, I Spit On Your Grave, The Petrified Forest, Home Alone, Christmas Vacation, Bébé's Kids, Pride & Prejudice
– Music
Hey Leroy, Your Mama's Calling – Jimmy Castor
Lost But Won – Hans Zimmer
Step Out – Jose Gonzalez
Their Pie – Mark Orton
The Return of the Eagle – Atli Örvarsson
Subscribe to our Podcasts RSS
Subscribe to our Podcasts on iTunes
Listen on Stitcher
InSession Film Podcast – Episode 45