Podcast: Top 3 Movie Discoveries of 2013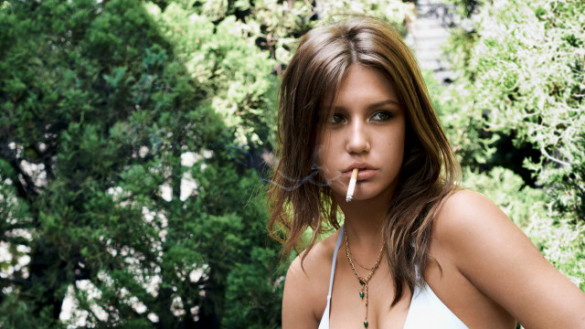 This week on the InSession Film Podcast, we discuss the best movie discoveries of 2013 we've seen in film. It's alway fun when you get more familiar with a new actor or director that you haven't seen much of before. While some of these guys are far from new in the business, for some reason or another, they've escaped us. But we found them this year and for good reason. All of people on this list were absolutely incredible and stood out in some fashion.
What actors, actresses or directors did you find in 2013 that you weren't familiar with before? Here are the one's that made our list:
JD
1) Daniel Bruhl – Rush, The Fifth Estate
2) Harmony Korine – Spring Breakers
3) Miles Teller – The Spectacular Now
Scott
1) Adèle Exarchopoulos – Blue is the Warmest Color
2) Brie Larson – The Spectacular Now, Don Jon, Short Term 12
3) Lupita Nyong'o – 12 Years A Slave
Honorable Mentions (Combined)
Barkhad Abdi, Margot Robbie, Ryan Coogler, Joe Swanberg, Ty Sheridan, Shane Carruth
Hopefully you guys enjoyed our lists and if you agree or disagree with us, let us know. There are plenty of other great discoveries for 2013, which leaves room for some great film and performances in the future. Leave a comment in the comment section or email us at insessionfilm@gmail.com.
For the entire podcast, click here.
For more lists done by the InSession Film crew and other guests, be sure see our Top 3 Movie Lists page.