Featured: Top 10 Movies of 2016 (Brendan's List)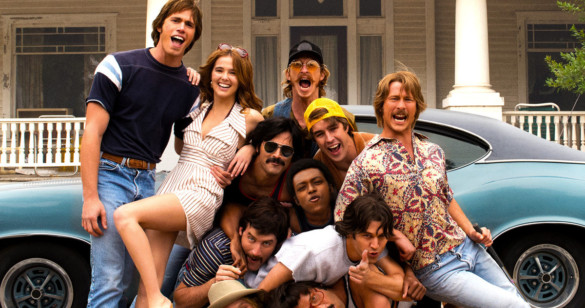 On Episode 204 (Part 2), we talked extensively on our Top 10 Movies of 2016, and I don't care how others feel, making year-end lists is something I always like doing (it might be a condition). The year 2016 for film was a rather unfortunate one. Not because it was "weak", but because that is the first thought many will have that describes the quality of film we got in 2016. The summer blockbuster fare in 2016, despite a few hits, was incredibly lackluster, and while it's understandable that commercial entertainment is what many go to the movies for, it also proves that not all of us are willing to look beyond that; that's what makes it unfortunate. In truth, 2016 was yet another great year for film, driven by the most consistent high quality of independent films, documentaries, and awards contenders we've seen in quite some time. And just like the years prior, this top 10 was just as exciting to put together, and my adoration for these films couldn't be higher.
We encourage you to listen to Episode 204 to hear more about our picks, but as we do every year, listed here is my Top 20 of 2016. It's always worth noting that this is a blend of my objective and subjective thoughts on these films, a list of my personal best films of the year that resonated with me the most. With that all cleared up, let's go over my Top 10 Movies of 2016.
RELATED: Brendan's Top 10 Movies of 2015
Brendan Cassidy's Top 10 Movies of 2016: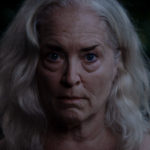 10) Krisha
Newcomer Trey Edward Shults writes and directs his own immediate family in this dizzying, horrifying, and heartbreaking portrait of addiction and its results of familial turmoil. Krisha Fairchild, who is Shults' aunt in real life but plays his mother in this film, is one of the few genuine actors in the film alongside Shults' own family, and as the title character she exemplifies all the notions of grief, disappointment, and regret as her past demons rear their ugly head in her decade long-awaited reunion with her family. Fairchild's performance is frighteningly authentic, and helps support Shults' hypnotic direction that never feels distracting, but complimentary to the film's tone and themes. Click here to listen to our full review.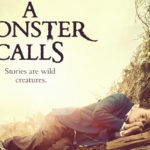 9) A Monster Calls
J.A. Bayona's vision of Patrick Ness' well regarded children's book is a wild blend of gothic imagination and fairy tale charm, supported most importantly by an innocent look at grieving. Conor, played spectacularly by young actor Lewis MacDougall, succumbs to the presence of a giant tree monster (Liam Neeson) to cope with his mother's terminal illness, also played beautifully by Felicity Jones. The beauty of A Monster Calls is that it never treats its subject too superficially or overly schmaltzy; much like the best fables, Bayona's film tackles youthful grief in a very specific, and imaginative way, one that rightfully challenges young viewers to understand the complexities of good and evil, and how feelings of guilt and selfishness during such times are actually okay. This film won't be for everyone, and in fact may only cater to a particular audience, but to those that can relate, bring tissues. Click here to listen to our full review.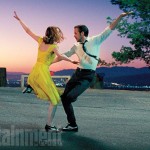 8) La La Land
Just from the opening musical number, taking place on a crowded L.A. highway, you are hooked; the melodic joy that is "Another Day of Sun", the precise choreography, the mobile cinematography edited to feel like one continuous shot, and the symbolic relevance of breaking out of this traffic jam immediately defines Damien Chazelle's intent. Chazelle shows how to appropriately wear your influences on your sleeve; La La Land pays homage to the musicals of Hollywood's heyday (i.e. Fred Astaire and Singin' in the Rain) but also feels grounded in modern reality, a feeling of progression rather than regression. Emma Stone and Ryan Gosling continue their onscreen charm as a pair of star-crossed dreamers, ones who are genuinely talented in their respective crafts, but also vulnerable human beings. Chazelle takes advantage of that vulnerability for the film's surprising second half, and that's when La La Land gets real. Click here to listen to our full review.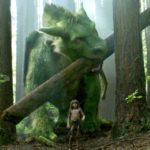 7) Pete's Dragon
I walked out of Pete's Dragon with such an exhilaration, one I imagine would be comparable to how viewers felt seeing E.T. the Extra-Terrestrial for the first time back in 1982. That may seem hyperbolic, but I think David Lowery's update on the 1977 Disney film (hardly a classic) is almost that good. Lowery's film is a blockbuster with an indie spirit, a children's fable with a well-earned honesty that isn't afraid to go to authentic places; the film is less concerned with theatrics and more so with its notions of familial disagreements, and how that affects a family with a notable distance forming between them. Pete and his beloved dragon, Elliot, represent that needed balance of natural and familial understanding. This was the hidden gem of 2016. Click here to listen to our full review.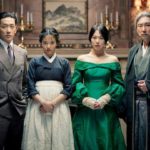 6) The Handmaiden
Park Chan-wook's neurotic period piece is a beyond tricky weaving of conflicting identity, the desire for intimacy, masculinity vs. femininity, and historical and cultural oppression. Couple that with a twisty screenplay and genre mix (period piece, romantic drama, crime thriller), and pure cinematic entertainment ensues. Only Park Chan-wook could weave together such juxtaposition and make turn it into gorgeous needlepoint. No Korean film has ever won the Oscar for Best Foreign Language Film, and it's unfortunate that that trend will continue in 2017, as The Handmaiden will not be submitted for contention. Click here to listen to our full review.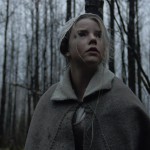 5) The Witch
Robert Eggers takes us back in time in The Witch. Part historical look at a Puritan family's descent into hate and despair, a short time prior to the Salem Witch Trials, and part allegory on religious fanaticism and the repercussions of sin, Eggers' approach never preaches. Instead, the film remains surprisingly open-minded on its notions of religious faith and fanaticism, never praising or damning to those who choose to read the film their own way. More importantly, Eggers makes it a priority in creating a genuinely grounded, and incredibly frightening, experience; his research to recapture 1630's New England while also pinning his audience to their seats (there's a possession scene where I admit I nearly had to close my eyes) is some of the year's best filmmaking, and it results in one of the most authentic horror films of the decade. Click here to listen to our full review.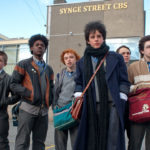 4) Sing Street
Speaking of taking us back in time, John Carney does the same thing with Sing Street, a look at the financial, educational, and familial hardships of 1980's Dublin. Despite such hardships and complications, children flocked to the one thing that gave them any sense of positivity and form of expression; music. Our young hero may only be starting a band to impress the girl, but in reality he sets forth on a journey of self-discovery, one where the outcome is a blurred line between fantasy and reality, or "happy/sad" as the film puts it, leading to a bittersweet conclusion that balances the joys and dangers of what's to come. Throw in a slew of catchy songs, and a brotherly bond between two characters that will stand the test of time, and Sing Street sings beautifully. Carney also proves that the music of the '80s is still just as good today; nostalgia is a powerful thing. Click here to listen to our full review.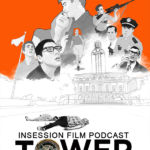 3) Tower
Keith Maitland's account of the first documented school shooting (the sniper shooting at the University of Texas in 1966) is one of the year's most artistic and seamless statements. Combining actual dialogue and archival footage taken on the day, while filling in the gaps with rotoscope animation (used for dramatization and real interview accounts), Tower is a documentary that never feels like a mishmash of aesthetics, and the animated sequences only create a more immersive and authentic experience, creating an almost photographic account of the dreaded event. This seamless blend of aesthetics also creates a seamless account of history, terrorism, heroism vs. cowardice, and even gun violence, all well-rounded and of a piece with each other. The results are so powerfully moving I instantly wanted to watch this experience again. Tower is art, and necessary art for our time. Click here to listen to our full review.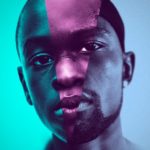 2) Moonlight
Barry Jenkins' portrait of a man's life has an uncanny balance of being culturally specific yet relatable to all, while achieving a tricky high-wire act of telling three separate acts with such a seamless precision. We don't just experience young Chiron's life at three different stages, as he wrestles with his own identity and sexuality amidst the harsh Miami surroundings; we become a part of his life. Portrayed beautifully by three different actors (huge shout out to Trevante Rhodes), Chiron exemplifies what we all want, and that's the desire for love, intimacy, and social acceptance. Moonlight is filmmaking poetry, and a perfect movie. Click here to listen to our full review.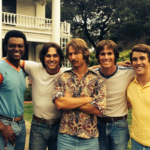 1) Everybody Wants Some!!
A meandering, conversational, yet completely rewatchable joy of masculine college innocence. The camaraderie among these college baseball players in Texas is so heavily felt that we end up joining the party with them, and thank goodness it's a party worth joining. Everybody Wants Some!! ultimately lacks any sort of conflict; this gang of misfits make their way from disco dance club to country bar to punk rock concert to artistic theater party, with the primary goal of meeting girls, all taking place in the span of a single weekend before classes start. And that lack of conflict, while troubling for some viewers, is why Richard Linklater's nostalgic masterpiece succeeds in the same ways his spiritual predecessor Dazed and Confused also does. Everybody Wants Some!! is the world's answer to cultural and social open-mindedness, and is a charming, philosophical, and joyous explanation why this is important. Click here to listen to our full review.

To round out the rest of my Top 20, all of which were millimeters apart, here is the rest of my list:
11) Don't Think Twice
12) Manchester by the Sea
13) Cameraperson
14) The Lobster
15) Green Room
16) Hunt for the Wilderpeople
17) Kubo and the Two Strings
18) Certain Women
19) Loving
20) Rams
Let us know what you think. Do you agree or disagree? We'd like to know why. Leave a comment in the comment section below or tweet us @InSessionFilm.
To hear us discuss our InSession Film Awards and our Top 10 Best Movies of 2016, subscribe to us on iTunes, Stitcher, Soundcloud or you can listen below.
Part 1

Part 2

Download MP3
InSession Film Podcast – Episode 204 (Part 1)
InSession Film Podcast – Episode 204 (Part 2)