Preview: March Promises a Great Start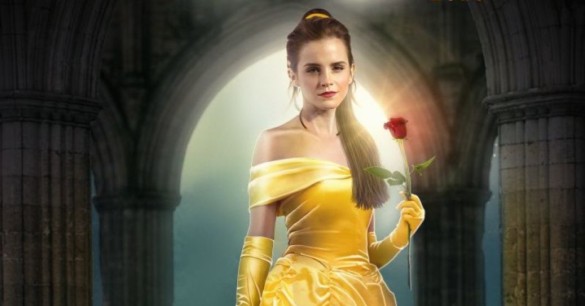 January, February, March, and April; these are not just the four months leading into May, but for moviegoers they're the months leading into the summer movie season. The result has been to deem these months as a "cinematic wasteland", where the garbage films go to die (particularly January and February). But if 2016 taught us anything, perhaps the summer movie season is becoming a thing in the past.
Looking specifically at the month of March, 2016 gave us commercial hits such as Zootopia, Batman v Superman: Dawn of Justice, and 10 Cloverfield Lane, along with independent limited releases like Hello My Name is Doris, Eye in the Sky, Midnight Special, and Everybody Wants Some!! Say what you will about some of these critical flops (looking at you Zack Snyder), but many of these ended up on some critics top 10 films of the entire year (Midnight Special and Everybody Wants Some!! topped both my and JD's respective top 10 lists) and were financially successful. Even Zootopia went on to win the Oscar for Best Animated Film. So if March 2016 was any indication, March 2017 should be just as strong, if not stronger, right? Perhaps this just might be the case.
The blockbuster game for all of 2017 officially starts in March, believe it or not, which sees the releases of Logan, Kong: Skull Island, and Beauty and the Beast. While I have some personal apprehensions around Kong: Skull Island and Beauty and the Beast, you can't expect any of these films to flop financially; Logan is already being hailed as possibly the best X-Men film yet, Kong: Skull Island has the anticipation of building yet another cinematic universe which will eventually see King Kong and Godzilla battle it out, and Disney's string of live-action remakes have been nothing but hits as of late. These three films alone should mean one thing for March regardless of anticipation or quality, and that's $$$.
The second half of March, however, perhaps not so good. After the above three-way juggernaut, March sees the releases of Power Rangers, the sci-fi thriller Life, and the live-action adaptation of Ghost in the Shell. This raises questions around the confidence in such properties, whether the nostalgia for Saban's Mighty Morphen Power Rangers still holds strong, if the all-star cast of Life (Ryan Reynolds, Jake Gyllenhaal, and Rebecca Ferguson) has enough to give it an interest boost, or if the fanbase is indeed there around the original manga or anime version of Ghost in the Shell. I can certainly tell you that my apprehensions are strong for all these films. I grew up on Saban's Power Rangers but can't shake the dreaded hunch that this will be a flop. Life boasts a strong cast but with a director I'm not a fan of, and none of the marketing for Ghost in the Shell has appealed to me in the slightest. I do love being wrong, and will welcome surprises for any of these films, but I'm not holding out much hope. I'm also not so sure The Boss Baby and CHiPs are even worth talking about.
But if the end of March appears weak for blockbusters, there's always the independent circuit to keep us occupied, and March 2017 appears nicely well stocked. This March gives us the long-awaited sequel to Trainspotting in T2: Trainspotting (with the original cast and director returning), the horror flick Raw, the latest from Oliver Assayas and Kristen Stewart in Personal Shopper, Terrance Malick's Song to Song, Niki Caro and Jessica Chastain's The Zookeeper's Wife, and the latest horror flick from A24 in The Blackcoat's Daughter. I certainly have my concerns around Danny Boyle and Terrance Malick, but with my absolute admiration for the original Trainspotting and Malick's work pre-To the Wonder or Knight of Cups, perhaps I can be wowed. You can also never bet against Assayas and Stewart working together, but it's the horror flicks in Raw and The Blackcoat's Daughter that have my full attention; early buzz from Sundance gives Raw a welcomed edge, and in my experience I've learned to never bet against A24.
Long story short (too late, I know), March 2017 certainly looks interesting, if not commercially bipolar. Here's hoping for yet another string of big bucks and big surprises.