Podcast: Bill Paxton Tribute, The Before Trilogy – Extra Film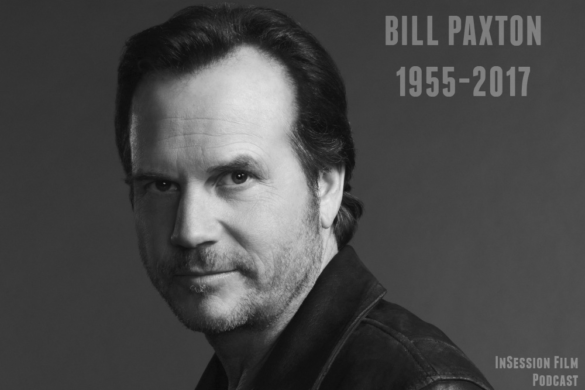 This week on the InSession Film Podcast: Extra Film segment, we celebrate the life and career of Bill Paxton, a movie star that we loved and adored. We also discuss the legacy of The Before Trilogy, which has finally come to the Criterion Collection this last week.
This week's show is definitely bittersweet, to say the least. Paxton was an actor notable for many roles, and an actor we always loved seeing on screen. The news of his death was very sad to hear and our condolences go out to his family. On the flip side, discussing the Before Trilogy and its greatness was very welcoming. As you'll hear on the show, it's one of our favorite trilogies of all-time.
On that note, have fun listening to this week's Extra Film segment and let us know what you think in the comment section below. Hope you enjoy and thanks for listening!
– Bill Paxton Tribute (12:48)
A few movies we discuss are Aliens, Titanic, Weird Science, Terminator, Twister, Apollo 13, The Edge of Tomorrow, Frailty and even Club Dredd (yep, you read that right).
– The Before Trilogy (40:26)
For this discussion, we don't review these film's per se, rather we talk about their legacy and how they resonate with us personally.
This week's episode is brought to you by our great friends at the True Bromance Film Podcast, Next Best Picture and The Atlantic Screen Connection Podcast.
– Music
Aliens Main Titles – James Horner
A Waltz for a Night – Julie Delpy
The Return of the Eagle – Atli Örvarsson
We try to make this the best movie podcast we possibly can and we hope you enjoy them. Subscribe today on iTunes and Stitcher and please leave us a review on iTunes. You can also find us on Soundcloud, PlayerFM and TuneIn Radio as well. We really appreciate all your support of the InSession Film Podcast.
Subscribe to our Podcasts RSS
Subscribe to our Podcasts on iTunes
Listen on Stitcher
Bill Paxton Tribute, The Before Trilogy – Extra Film
Mobile App
To hear this Extra Film episode and everything else we do, download our apps on the Amazon Market for Android and the Podcast Box app on IOS devices. The mobile app covers all of our main shows, bonus podcast's and everything else relating to the InSession Film Podcast. Thanks for your wonderful support and listening to our show. It means the world to us!
Help Support The InSession Film Podcast
If you want to help support us, we would greatly appreciate it! For more info, CLICK HERE.