Podcast: The Counselor, Top 3 Movies That Scare Us, Marvel Madness – Episode 36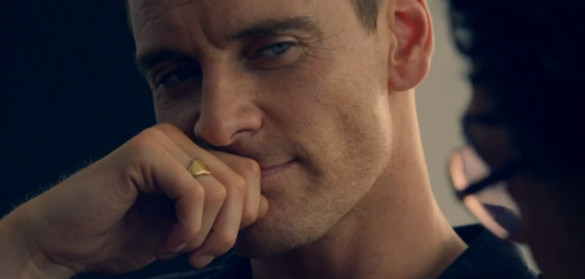 This week on the InSession Film Podcast, Tim from the First Time Watchers Podcast joins us as we review The Counselor starring Michael Fassbender, Brad Pitt and Cameron Diaz. We also discuss the Top 3 movies that scare the heck out of us, which for JD is all horror films, and we have a lovely discuss on all the latest Marvel movie news and trailers. And of course, we discuss some of the movies we saw over the last week.
This week was still a lot of fun, Tim was really great and we had some great conversation. Check it out and let us know what you think in the comment section below. Hope you enjoy it and thanks for listening!
– The Counselor Movie Review (3:34)
Grades
JD: D+
Scott: B
Tim: C+
– Top 3 Movies That Scare Us (28:20)
This week may have been easier for some but was pretty painful for JD as most horror films scare the heck out of him. Either way, it was a lot of fun to talk about and ended up being a great Top 3 conversation.
NOTICE: The Fifth Estate may have been a downer than the previous weeks but was still a great podcast. Listen to Episode 35 of our movie podcast now!
– Marvel Movie Madness (51:40)
The new Captain America: The Winter Soldier trailer, Ant-Man casting and more!
– News (1:01:18)
– Tom Hardy will play Elton John in Rocketman
– Monuments Men movies to February 2014
– Milla Jovovich, Cameran Diaz, Meryl Streep rumored for female Expendables movie
– J.J. Abrams and Lawrence Kasdan now writing Star Wars VII
– Movies We've Seen This Week (1:12:27)
JD: Carrie 13′, Carrie 76, Twelve O'clock High, Mimic, The Incredible Hulk, Iron Man 2, Thor, Halo 4: Forward Unto Dawn
Scott: The Shining, Jackass: Bad Grandpa, Three Colors: Blue, The Samurai Trilogy, Lolita
Tim: Midnight Cowboy, Before Sunrise, Before Sunset
– Music
The World You Have Created – Daniel Pemberton
72 Virgins – Two Steps From Hell
Captain America – Alan Silvistri
Circle of Life – Elton John
The Return of the Eagle – Atli Örvarsson
Subscribe to our Podcasts RSS
Subscribe to our Podcasts on iTunes
Listen on Stitcher
InSession Film Podcast – Episode 36