Podcast: Pompeii, 2014 Oscar Predictions – Episode 53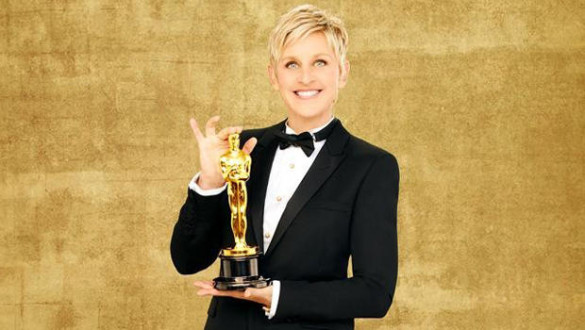 This week on the InSession Film Podcast, Matt from Silver Screen Riot auditions for co-host as he joins us once again as well as our good-ole friend and former co-host, Scott Pollard. On this week's show we review the gloriously bad Pompeii starring Kit Harring and Kiefer Sutherland and then shift gears entirely as we hand out our official predictions to the 2014 Oscars. We've previously discussed the nominees and handed out preliminary picks but on this week's show, our bets are officially on the board.
This has been Matt's third show in the last month, which is an InSession Film record, but it's always great to have him on the show. He's a fantastic guy and you should check out his reviews, they are highly recommended. And it's always great to hear the voice of Mr. Scott Pollard. He was a fantastic co-host and he's been highly missed, so it was a absolute pleasure to have him back on the show. We didn't plan it ahead of time but our picks ended up being mostly similar, which could leave room for some big surprises for us.
Anyway, we hope you have fun listening to this week's podcast. Check it out and let us know what you think in the comment section below. Hope you enjoy and thanks for listening!
– Pompeii Movie Review (4:42)
Grades
JD: D+
Matt: C-
– 2014 Oscar Predictions – Part 1 (29:29)
We didn't give predictions for every category but rather covered the "main" categories that we wanted to focus on, although we do care for the smaller one's as well. The smaller catagories do matter and we've been on record that The Academy should let us pick those nominees, since they obviously don't care. However, that's for another time and here are the Oscar categories that we gave predictions on for part one:
Best Animated Film
Best Adapted Screenplay
Best Original Screenplay
Best Original Score
Best Original Song
Best Director
What would be your prediction for these Oscar categories?
RELATED: Listen to Episode 52 of the InSession Film Podcast!
– 2014 Oscar Predictions – Part 2 (58:49)
For Part 2 of our Oscar Predictions, we cover the big daddy categories as we dive into the acting categories as well as the grand prize in Best Picture of 2013. While some of these may seem like locks, it could be closer than some people think. Either way, all the nominees here are solid and were definitely some of the best moments in film in 2013.
Best Actress in a Supporting Role
Best Actor in a Supporting Role
Best Actress in a Leading Role
Best Actor in a Supporting Role
Best Picture
What do you think about these categories? Who do you think will win Best Picture?
– Movies We've Seen This Week (1:22:15)
JD: Pompeii, Godzilla ('54), The Hunt for Red October, Short Circuit
Matt: Pompeii, The Great Beauty, Solaris, Never Let You Go, The Devil's Backbone, The Hudsucker Proxy, Monsters, Machete Kills
Scott: Rope, Starlet, The Brass Teapot
– Music
Home – Clinton Shorter
Let it Go – Idina Menzel
Gravity – Steven Price
Fever Dog – Stillwater
From From Any Road – The Handsome Family
Subscribe to our Podcasts RSS
Subscribe to our Podcasts on iTunes
Listen on Stitcher
InSession Film Podcast – Episode 53