Podcast: Inside Llewyn Davis and Her – Extra Film Review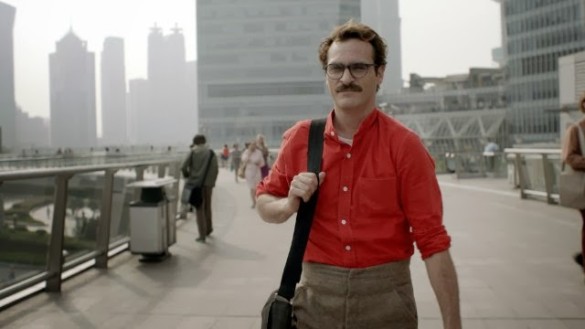 This week on the InSession Film Podcast: Extra Film review, we review the Coen Brother's latest character piece, Inside Llewyn Davis as well as dive into the incredible world brought to us by Spike Jonze as we review Her. This was a really fun episode as both films have been on a lot of Top 10 lists for 2013 and Her was even JD's #1 for the year. If you get the chance, both films are definitely worth a watch but for different reasons and we break it all down.
Both films will certainly make some noise in some way come awards time. The performances are incredible in both and it should be fun to see how it play out. Scarlett Johansson's performance in Her is arguably the best of her career, even as a voice performance. The direction for both films are easily some of the best of the year as well. And given these directors, that's no surprise. Anyway, we hope you enjoy this Extra Film review, as it's one of our favorites we've ever done. Check out the podcast and then let us know what you think in the comment section below. Thanks for listening!
– Inside Llewyn Davis Review
Grades
Scott: B
JD: A-
– Her Review
Grades
Scott: A+
JD: A+
– Music
Fare Thee Well (Dink's Song) – Oscar Isaac, Marcus Mumford
Supersymmetry – Arcade Fire
The Return of the Eagle – Atli Örvarsson
We try to make this the best movie podcast we possibly can and we hope you enjoy them. Be sure to subscribe on iTunes and Stitcher and please leave us a review on iTunes. You can also find us on Soundcloud and Spreaker as well. We really appreciate all your support.
Subscribe to our Podcasts RSS
Subscribe to our Podcasts on iTunes
Listen on Stitcher
Inside Llewyn Davis and Her – Extra Film
To hear this Extra Fim episode and everything else we do, download our apps on the Amazon Market for Android and the Podcast Box app on IOS devices. You can also buy any of our Premium Podcasts for just a small donation of $0.99. This helps support the weekly show and everything we do. We greatly appreciate the support.