Podcast: 12 Years A Slave, Top 3 Heartbreaking Scenes, 2013 Movie Surprises – Episode 39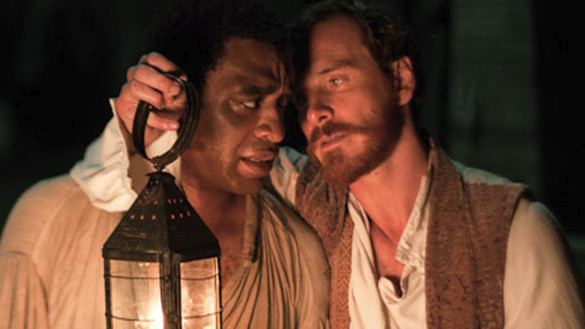 This week on the InSession Film Podcast, the awesome Blake Pertuset joins as we review the incredible 12 Years A Slave, starring Chiwetel Ejiofor, Michael Fassbender, Benedict Cumberbatch, Paul Dano and Brad Pitt. Going off that we give our Top 3 Heartbreaking Scenes and discuss movies in 2013 that surprised us in a good way. And we finish of the show with some awesome movie news and films we've seen over the last week. Amazing show this week!
It was a huge pleasure to have Blake on the show this week as we reviewed one of the best films of the year in 12 Years A Slave. Blake was really great, and since he's a Lexingtonian like us, you may hear him come back a little more often. Check it out and let us know what you think in the comment section below. Hope you enjoy and thanks for listening!
– 12 Years A Slave Movie Review (4:50)
Grades
JD: A+
Scott: A+
Blake: A+
– Top 3 Heartbreaking Scenes (40:15)
Pulling clips for this was one of the hardest things we've had to do when putting the show together. Some of the scenes we talk about are great cinematic moments while others are just gut wrenching to watch, giving you a unique experience for that film. Movies have a great way of getting in touch with your emotional side, which isn't a bad thing at all and we tackle that this week with our Top 3. What would be your Top 3?
NOTICE: Thor: The Dark World was a great step up in the Marvel Universe and we had a ton of fun discussing it last week. Listen to Episode 38 of our movie podcast to hear this review and much more!
– 2013 Movie Surprises (1:09:08)
Last week, we discussed movie disappointments in 2013 so we thought it'd be appropriate this week to talk about the movies that were surprisingly good. This was a really fun segment and we got to discuss some great movies, unexpected of course, from this year.
– News (1:30:37)
– New trailer for Noah
– The Rock to star in lost at sea movie, Not Without Hope
– We had more on the list but had to cut it down due to time constraints. By the way, did you hear there will
be another Wolverine movie?
– Movies We've Seen This Week (1:40:08)
JD: Thor: The Dark World, The Vow, Man of Steel, Rush
Scott: All is Lost, Contempt, Red Desert
Blake: Man of Steel, Olympus Has Fallen
– Music
Solomon – Hans Zimmer
This Land – Hans Zimmer
The Snail Is Fast – V12, Nomadik
Lost But Won – Hans Zimmer
The Return of the Eagle – Atli Örvarsson
Subscribe to our Podcasts RSS
Subscribe to our Podcasts on iTunes
Listen on Stitcher
InSession Film Podcast – Episode 39