List: Top 3 Terrence Malick Scenes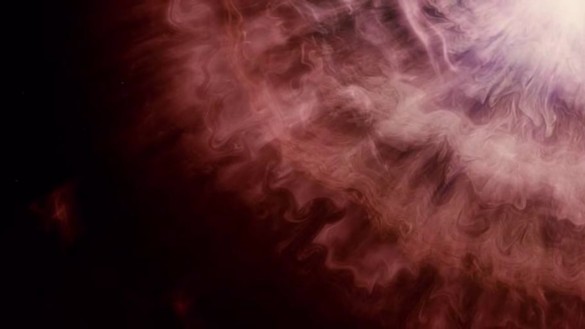 This week on Episode 423 of the InSession Film Podcast, inspired by our Terrence Malick Movie Series and our review of The Tree of Life, we discussed our Top 3 Malick scenes. All the way back on Episode 161, we discussed our favorite Terrence Malick moments after the release of Knight of Cups. However, JD was gone that week and missed out on that particular exercise. And after re-watching all of Malick's films for this Movie Series, it made sense for us to revisit that Top 3 and see how things shaped up this time around. Understandably, Malick's poetic wandering won't be for everyone, but you can't deny the beauty in his imagery and how he's created a singular cinematic experience. From Badlands to most recently A Hidden Life, Malick has created some profound and unforgettable moments that makes this exercise both exhilarating and challenging. That said, here are our lists:
(Note: Please keep in mind that we each had different criteria for our selections)
JD
1) Creation of the Universe – The Tree of Life
2) Death of Pvt Witt – The Thin Red Line
3) Pocahontas and John Smith Romanticism – The New World
Brendan
1) Final Scene – The New World
2) Young Jack's Rebelliousness – The Tree of Life
3) Cpt Staros Refusing Orders – The Thin Red Line
Honorable Mentions (Combined)
Church Scene – A Hidden Life
Family Life (Opening) – A Hidden Life
Ending Sequence – The Tree of Life
Forgiveness Scene – The Tree of Life
Jack Questioning God – The Tree of Life
"Poor Boy" Sequence – The Tree of Life
Rolfe Reads Letter – The New World
Pocahontas Brings Food/Supplies – The New World
Witt / Sgt Wlsh conversation – The Thin Red Line
"Swing" Scene – The Thin Red Line
"I Blew my Butt Off" – The Thin Red Line
Attacking the Japanese Camp – The Thin Red Line
Locusts / Wildfires – Days of Heaven
Ending – Days of Heaven
Cato Scene – Badlands
Holly / Kit in Woods – Badlands
Ending – Badlands
Hopefully you guys enjoyed our lists and if you agree or disagree with us, let us know in the comment section below. As mentioned above, Malick is a unique filmmaker and your picks will likely vary depending on how you respond to his style and evocative emotion. So, it's quite possible that your list is different than ours. That being said, what would be your Top 3? Leave a comment in the comment section or email us at [email protected].
For the entire podcast, click here or listen below.
For more lists done by the InSession Film crew and other guests, be sure see our Top 3 Movie Lists page.