Podcast: Some Like It Hot / Bad Trip – Extra Film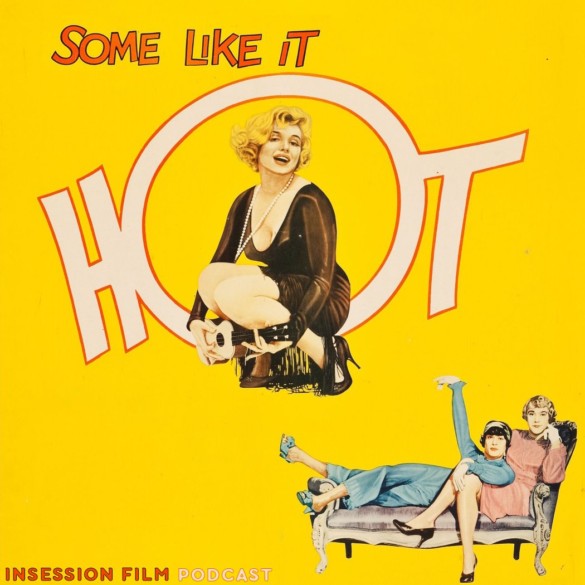 This week on Extra Film, Ryan and Jay continue their Billy Wilder Movie Series with his classic comedy Some Like It Hot, and they also discuss the Netflix comedy Bad Trip.
After talking about Ace in the Hole, the boys return with one of the most beloved comedies of all time with Some Like It Hot. A big hit at the time, Some Like It Hot is still as funny and even progressive as when it came out. And even though it is a comedy, there is still a little of that Wilder cynicism in there that grounds everything.
In the back half of the episode, the boys talk about the Netflix comedy Bad Trip. Skyrocketing to the number one movie on next, comedian Eric Andrea's prank narrative film is one of the best comedies to come out in a long time. Though it was delayed for a while due to the pandemic, you will be hard pressed to find a comedy that is as funny right now to watch, with pranks and gags that will have you laughing for days after you've seen them.
Thanks for listening!
– Movie Review: Some Like It Hot (7:26)
Director: Billy Wilder
Screenplay: Billy Wilder, I. A. L. Diamond
Stars: Marilyn Monroe, Tony Curtis, Jack Lemmon, Joe E. Brown
– Movie Review: Bad Trip (1:01:09)
Director: Kitao Sakurai
Screenplay: Dan Curry, Eric Andre, Kitao Sakurai
Stars: Eric Andre, Lil Rel Howery, Tiffany Haddish
– Music
Runnin' Wild – Marilyn Monroe
Bad Trip – Joseph Shirley, Ludwig Göransson
The Return of the Eagle – Atli Örvarsson
We try to make this the best movie podcast we possibly can and we hope you enjoy them. Subscribe today on iTunes, Spotify, or Stitcher, and please leave us a review on iTunes. You can also find us on Soundcloud, PlayerFM, and TuneIn Radio as well. We really appreciate all your support of the InSession Film Podcast.
Subscribe to our Podcasts RSS
Subscribe to our Podcasts on iTunes
Listen on Spotify
Listen on Stitcher
Some Like It Hot / Bad Trip – Extra Film
To hear this Extra Film episode and everything else we do, download our apps on the Amazon Market for Android and the Podcast Source app on IOS devices. The mobile app covers all of our main shows, bonus podcasts and everything else relating to the InSession Film Podcast. Thanks for your wonderful support and for listening to our show. It means the world to us.