List: Top 3 Movies About Time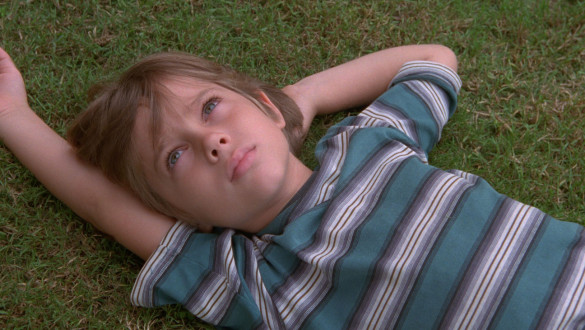 This week on Episode 232 of the InSession Film Podcast, inspired by A Ghost Story and the way it uses time to tell its story, we felt compelled to talk about our favorite movies that feature time as a major element. This doesn't necessarily mean "time travel" per se, although that could be a component, but there are several ways to utilize time in films. In fact, there are a few filmmakers that have made a career in exploring this, such as Christopher Nolan (as we talked about last week on the show) and Richard Linklater, for example. Hopefully our lists convey this and how time can be emulated in various ways.
On that note, what movies would make your list? Here are the one's that made ours:
**Please keep in mind that we each had different criteria for our selections**
JD
1) Boyhood
2) Letter from an Unknown Woman
3) About Time
Brendan
1) Synecdoche, New York
2) Up
3) Cleo from 5 to 7
Honorable Mentions (Combined)
Tree of Life, Citizen Kane, Inception, Dunkirk, Momento, Arrival, Midnight in Paris, Looper, Back to the Future, Primer, The Mirror, Pulp Fiction, 2001: A Space Odyssey, Locke, Victoria, 127 Hours, United 93, Bambi, Run Lola Run, 500 Days of Summer, X-Men: Days of Future Past, 12 Monkeys, Edge of Tomorrow, Groundhog Day, Zero Dark Thirty, Goodfellas, Hugo, Pather Panchali, Before Trilogy
Hopefully you guys enjoyed our lists and if you agree or disagree with us, let us know in the comment section below. If you're a fan of Nolan like we are, this list was pretty difficult to narrow down. There are so many great scenes that reflect his directing style, depending on what speaks to you the most. That being said, what would be your Top 3? Leave a comment in the comment section or email us at insessionfilm@gmail.com.
For the entire podcast, click here or listen below.
For more lists done by the InSession Film crew and other guests, be sure see our Top 3 Movie Lists page.