List: Top 3 "Nolan-isms"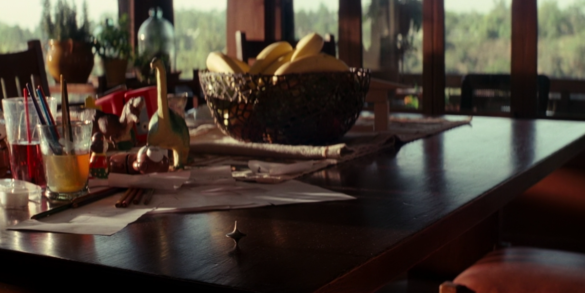 This week on Episode 231 of the InSession Film Podcast, inspired by Christopher Nolan's new film Dunkirk, we decided to talk about our favorite "Nolan-isms" – or the scenes the best reflect his directing style. Nolan has made some inventive films that are immersive in so many ways, especially as it relates to time, something he is obsessed with in his movies. The experiences he conjures may not be for everyone, but he certainly has distinctive qualities that make him a unique filmmaker today, and hopefully our lists represent that well.
On that note, what "Nolan-isms" would make your list? Here are the one's that made ours:
**Please keep in mind that we each had different criteria for our selections**
JD
1) Ending Scene with Cobb – Inception
2) Docking Sequence – Interstellar
3) Interrogation Scene – The Dark Knight
Brendan
1) Leonard / Bed Scene – Momento
2) Cobb / Ariadne Elevator Scene – Inception
3) Docking Sequence – Interstellar
Honorable Mentions (Combined)
Cooper / Murph Embrace Before Mission – Interstellar
Cooper's Catharsis – Interstellar
Angier Takes Bow Under Stage – The Prestige
Borden Sabotages Angier's Transported Man Trick – The Prestige
Elevator Fight – Inception
Ferrior Glides Spitfire Onto Beach – Dunkirk
Car Chase – Batman Begins
Car Chase – The Dark Knight
Hopefully you guys enjoyed our lists and if you agree or disagree with us, let us know in the comment section below. If you're a fan of Nolan like we are, this list was pretty difficult to narrow down. There are so many great scenes that reflect his directing style, depending on what speaks to you the most. That being said, what would be your Top 3? Leave a comment in the comment section or email us at [email protected].
For the entire podcast, click here or listen below.
For more lists done by the InSession Film crew and other guests, be sure see our Top 3 Movie Lists page.