List: Top 3 Directorial Debuts (Revisited)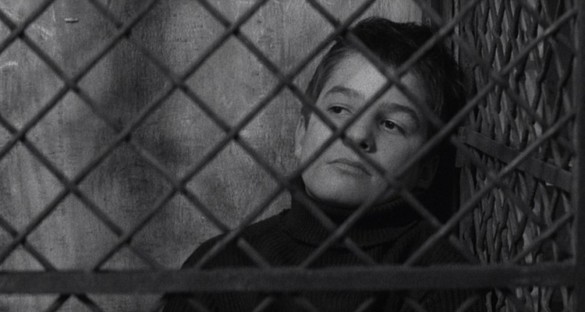 This week on Episode 425 of the InSession Film Podcast, inspired by our review of Thief, we discussed our favorite directorial debuts in film. The first time we did this list was all the way back on Episode 61, in the days before Brendan, so we felt it was time to revisit this topic and give it an update. Not only have we grown as cinephile's and critics since then, the quality of debuts we've seen in the last decade is just astounding. In addition to the classic directorial debuts that's often talked about in this context. Cinema has not only seen great directorial efforts for rookie helmers, some of these films are among the best of all-time. There is no shortage of excellent directorial debuts, and we had a ton of fun revisiting this list. That said, here are our lists:
(Note: Please keep in mind that we each had different criteria for our selections)
JD
1) François Truffaut – The 400 Blows
2) Charles Laughton – The Night of the Hunter
3) Jordan Peele – Get Out
Brendan
1) Satyajit Ray – Pather Panchali
2) Joel & Ethan Coen – Blood Simple
3) Sofia Coppola – The Virgin Suicides
Honorable Mentions (Combined)
Orson Welles – Citizen Kane
Charlie Chaplin – The Kid
George Romero – Night of the Living Dead
Terrence Malick – Badlands
Robert Redford – Ordinary People
David Lynch – Eraserhead
John Huston – The Maltese Falcon
Sidney Lumet – 12 Angry Men
Mike Nichols – Whose Afraid of Virginia Wolf
Dennis Hopper – Easy Rider
Spike Jonze – Being John Malkovich
Quentin Tarantino – Reservoir Dogs
Sam Raimi – The Evil Dead
Spike Lee – She's Gotta Have It
Steven Spielberg – Duel
Wes Anderson – Bottle Rocket
Cameron Crowe – Say Anything
Frank Darabount – The Shawshank Redemption
George Miller – Mad Max
Neil Blomkamp – District 9
Steve McQueen – Hunger
Greta Gerwig – Lady Bird
Jeff Nichols – Shotgun Stories
Steven Soderbergh – Sex Lies & Videotapes
John Singleton – Boyz n the Hood
Rob Reiner – This is Spinal Tap
Charlie Kaufman – Synechdoche, New York
Bo Burnham – Eighth Grade
Michael Mann – Thief
Wachowski Sisters – Bound
Brad Bird – The Iron Giant
Paul Thomas Anderson – Hard Eight
Hopefully you guys enjoyed our lists and if you agree or disagree with us, let us know in the comment section below. As mentioned above, there are plenty of monster battles to pick from if you're familiar with this genre. So, it's quite possible that your list is different than ours. That being said, what would be your Top 3? Leave a comment in the comment section or email us at [email protected].
For the entire podcast, click here or listen below.
For more lists done by the InSession Film crew and other guests, be sure see our Top 3 Movie Lists page.