Featured: Top 5 Movie Surprises of 2013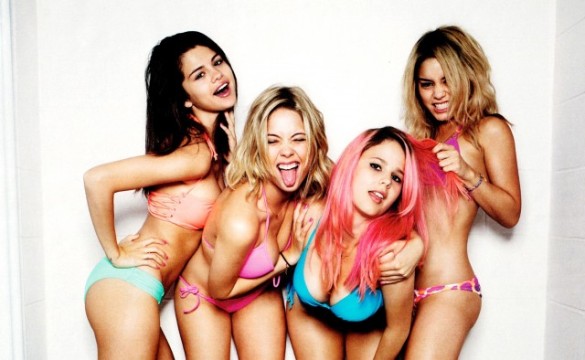 It's that time of the year again where we start to reflect on what the year brought us and what stands out as the best of the best. Earlier this year, we reflected on the best summer movies of 2013, which was a lot of fun, even though the summer wasn't the best one we've ever seen. We also looked at some of the year's biggest surprises back in September as well, which up to that point had quite a few already. Well now that the year is almost over with and only a few films left to go, it's time to break down what the year had to offer.
We will eventually take a look at our Top 5 Disappointments for the year, our Top 5 Worst Movies of 2013 as well as our complete Top 10 Movies for the year as well. We'll also have more on our InSession Film Awards podcast which will be released on January 6, 2014. However, to kick things off for us here at InSession Film, we are going to look at the Top 5 Movie Surprises of 2013. There were some good contenders for this list and if you're familiar with our podcast, some of these will not be a surprise for you to see on this list (ironically). Movie surprises are some of the best films of the year and films I love to champion since I just didn't expect to like these movies. And that's ultimately what these movies do. They exceed your expectations for the film, whether you had negative thoughts about the movie or maybe just none at all. Either way, these movies went above and beyond anything I thought they would.
It's also important to note, that these films and lists reflect me (JD) and not Scott, Nate or anyone else who's been on the show.
So that being said, let's get started with our Top 5 Movie Surprises of 2013.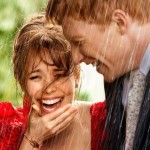 5) About Time
About Time was a huge surprise this year for a couple of different reasons. One, it was unknown to me going into the year, so it was nice to have had the experience, not knowing I would get to. Secondly, the second half of the film completely threw me off of what I was seeing and what I had expected. Instead of it being this rom-com all the way through, it flipped in the third act to a story about a father and a son. And wow, did it destroy me. Absolutely devastated me in all the best ways possible. Click here to read our full review.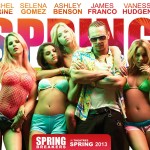 4) Spring Breakers
This isn't only one of the best surprises of the year, but one of my favorites as well. Spring Breakers takes you into a land of satire on spring break and the consequences that can come with it. James Franco delivers one heck of a performance as Alien. If you don't have fun with that, then I'm really sorry for you. The beautiful cinematography and repetition Harmony Korine uses is brilliant and adds an element that is a lot of fun to watch. The girl's performances may not blow you away, but this film overall will. Click here to read our full review.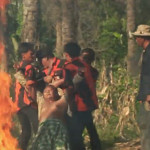 3) The Act of Killing/Blackfish
The Act of Killing and Blackfish are two incredible surprise documentaries for 2013. The big reason they make this list, is the shear fact of the unknown. We simply didn't know about them and they turned out to be an amazing gift we just did not expect coming into 2013. It's the type of movie you never see coming, but when you watch it, it changes you. Both The Act of Killing and Blackfish are important for their cultural objectives and are films everyone needs to see. Click here to read our full review of Blackfish and The Act of Killing.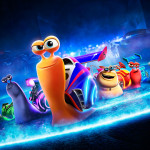 2) Turbo
Surprises come about because of expectations, whether you have none or bad expectations. With Turbo, I had the worst of expectations. The marketing was atrocious and the premise looked way too over-the-top for it to be plausible on any level. To this day, I'm not sure why I went to see it, but I'm glad I did. Turbo was A TON of fun. Not only did it know the crazy world it was in, it went all the way with it. The music was out of this world good. And the story explores family relationships, perseverance and and teamwork as well as I've ever seen in a kids animated film. For a film to give such bad expectations, but leave me with one of the funnest experiences I had overall in 2013, it deserves to be at #2. Click here to read our full review.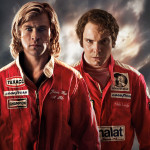 1) Rush
For those of you who live under a rock in the U.S., Formula 1 racing is not that big of a sport. I personally, at least until I met some friends overseas this year, knew nobody that like or knew anything about the sport. I like Ron Howard, but Rush was a film barely on our radar. In fact, we debated whether to even review it or not before finally succumbing to the idea we probably should. This film was not only a big surprise, but it's bordering my Top 10 for the entire year. The cinematography is some of the best of the year along with some incredible performances by Daniel Bruhl and Chris Hemsworth. The film was nominated for a Best Picture – Drama by the Golden Globes and Bruhl was also nominated, deservingly so, for Best Supporting Actor. The score by Hans Zimmer is my personal favorite of the year as well. To say I was impressed is understating it. Click here to ready our full review.
If you would like to hear more of our thoughts on Rush and why we loved it so much, and of course surprised, go listen to Episode 32 of our InSession Film Podcast. We discuss the movie much more intensely and give more of an explanation of why you should see the film if you haven't seen it.
Some honorable mentions would be The Secret Life of Walter Mitty, Now You See Me, Stoker, Warm Bodies and The Heat. The Secret Life of Walter Mitty had some awful reviews early one and the chatter on Twitter really lowered the bar for that film. However, I ended up really liking the film, especially for the motivations it had. Melissa McCarthy showed some better comedic chops in The Heat and Stoker was one of my favorite movies early on in the year. Warm Bodies easily went above any expectations as well. Ultimately, Rush made the #1 slot because of the overall package. I didn't have necessarily the negative expectations as with Turbo, but they weren't great. Some may argue that The Act of Killing and Blackfish are better films but for me, the unknown isn't quite as high on my list as the expectations I had for Rush and Turbo. All of these films are great though and were films that I would highly recommend seeking all of them out.
Let me know what you think. Do you agree or disagree? I'd like to know why. Leave a comment in the comment section below or tweet me @InSessionFilm.