Featured: Top 10 Movies of 2015 (JD's List)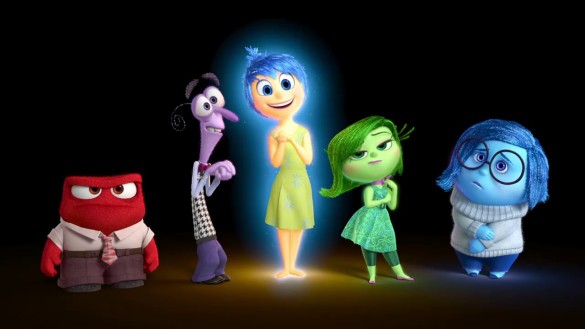 This is one of my favorite moments each year, as we countdown the year's best films. On Episode 152 (Part 2) we got to break down our Top 10 Movies of 2015 and it was a lot of fun. This year was full of incredible movies and it was tough narrowing it down to just ten, but the films that landed in my Top 10 will surly resonate with me for a long time. For Part 1 of #152, we discussed this year's InSession Film Awards, which is also worth checking out as we recap the best, and some of the worst, of film in 2015.
We do encourage you to listen to Episode 152 to hear more about our picks, but as we do every year, listed here is my Top 20 of 2015. And for the record, the separation between some of my films in my top and 11-20 is only inches. It pains me that some of these aren't in my Top 10, but thus math doesn't work well in my favor. That being said (after the jump), let's get into it and go over my Top 10 Movies of 2015.
RELATED: JD's Top 10 Movies of 2014
JD Duran's Top 10 Movies of 2015: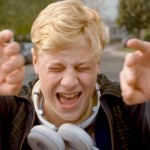 10) Mommy
Xavier Dolan was a name I was unfamiliar with going into 2015 and boy has that changed. Mommy was a film we saw early on in the year and it stuck with me throughout as one of the very best. The film's center relationship between this mother and son is absolutely captivating and the performances are stellar. The 1×1 box ratio gives the film an intimacy that is played out thematically in the film and it's pretty riveting when you find out why it's used the way that it is. The final act of this film is simply some of the best filmmaking I saw in all of 2015. Click here to listen to our full review.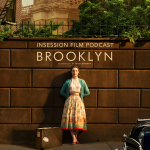 9) Brooklyn
I'm a sucker for a good romance. I'm an even bigger sucker when it's rooted in rich themes and concepts that shine throughout the film. Brooklyn's main romance is palpable and breathtakingly beautiful but it's also cemented in something else. Saoirse Ronan, who gives arguably the best performance of the year, plays a character who has to move from Ireland to Brooklyn in order to find herself. The film wonderfully depicts the power of places in our lives and how sometimes that rubs up against family and nostalgia. The ending result is one of the best films of the year. Click here to listen to our full review.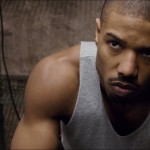 8) Creed
Ryan Coogler is quickly rising the ranks as one of my favorite directors working today. He arguably gives us the best film in the Rocky franchise, and it's the saga's seventh installment. This isn't a genre film. It's an art film disguised as a boxing movie. The craftsmanship is incredible and it'll make you raise your fist in the air. Sylvestor Stallone gives the best performance of the character and Michael B. Jordan is on his "A" game as well. And the way this film dives into legacy and family, it's really moving stuff. Click here to listen to our full review.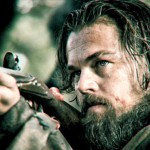 7) The Revenant
Alejandro González Iñárritu has certainly become a divisive filmmaker, but I'm not interested in his pretentiousness, politics or how he promotes his movies. I don't find it offensive and all I care about is the final product. And for me, The Revenant succeeds on many different levels. The film is intensely visceral, the methodical pacing builds with purpose and it's full of rich themes about mercy and faith, in a world that is completely void of both notions. Leonardo DiCaprio may have eaten raw bison, but again, not important to me. What is important is that he beautifully represents these ideas of mercy and faith in a way that I found profound and satisfying. Click here to listen to our full review.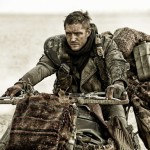 6) Mad Max: Fury Road
This may come at a shock to those who listen to the show regularly and know how I felt about this film for most of 2015. However, on a re-watch (days before our Top 10 show), it completely changed how I viewed the film. The criticisms of the film I had, mostly surrounding the Max character, were fixed based on elements I missed before. It was the missing link for me. I had already loved the action, the score, the direction, the acting, the production design, everything else was gold. But when the relationship between Max and Furiosa changed for me, it became one of my favorite films of the year. I was moved by it. So yeah, crazy how that turned out. Click here to listen to our full review (and where I was kinda wrong about the Max character).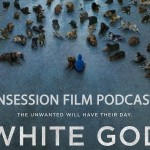 5) White God
White God was one of the most heartbreaking, yet satisfying experiences of 2015. This Hungarian film is about a dog who gets separated from his owner (a little girl) and goes on an arduous journey to survive. There are obvious allegories here about oppression and fighting against it, but that's not how I read the film. For me, the allegory is more about love and what happens to someone when that bond is broken. You put that idea through the lens of an innocent dog and it's devastating to watch. But what happens when love is rekindled? Well, you'll have to watch White God to find out, but it blew me away. Click here to listen to our full review.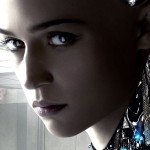 4) Ex Machina
Ex Machina is one of the more brilliant artificial intelligence movies I've seen in quite some time. The interplay between the three main characters is riveting, mysterious and always evolving. The film certainly brings up familiar themes and tropes regarding AI movies, but what makes Ex Machina stand out to me, is how it flips those ideas on it's head and reaches the root of those notions. Whether it be manipulation, empathy, love, insecurity or other human characteristics that the film brings up, it all points back to intimacy and how we act on it as a meaningful way to live. That, and there was that dance sequence! Click here to listen to our full review.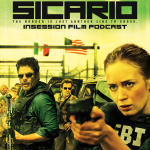 3) Sicario
Denis Villeneuve continues to impress and showcases his strength as a filmmaker impressively with Sicario. This film is incredibly tense and it never relents until the final credits roll. Emily Blunt is as good as she's ever been as is Benicio del Toro and Josh Brolin. Roger Deakin's cinematography is perfectly bleak and symbolizes this film so well. And thematically, it of course dives into the morality of lawless action in a fight that perhaps lost, but the film is more than that. The characters are wrapped up in a moral spectrum, but how they get there is just as fascinating as the choices they make when they are there. Click here to listen to our full review.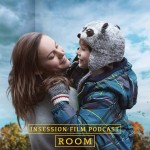 2) Room
Familial love is a beautiful thing and Room does everything it can to make that resonate on a deep level. The story depicted here is heartbreaking to see but the hope that comes from it is powerful. As good as Brie Larson is here, and she better win Best Actress at this year's Oscars, Jacob Tremblay is just as good and just as important to this film working. The way he displays innocence is breathtaking to see and how it ties back to coping after a tragedy, is absolutely incredible. Simply, it's a powerful film about love and family. Click here to listen to our full review.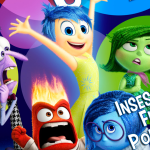 1) Inside Out
Words can barely describe my experience with this film. It changed me to my core. It changed the way I looked at my life. To say I had an emotional response to film, is putting it very lightly. I explain heavily on Episode 152 (Part 2), but the way this film talks about joy and sadness and how they are intimately connected, it wrecked me. I will never forget this experience and I can't wait to see how it sits with me more over time. And despite my subjectivitey, I think objectively it's still easily one of the best films of the year. The voice casting is impeccable and the psychology of this film is brilliant. Click here to listen to our full review.
To round out the rest of my Top 20, here is the rest of my list:
11) Star Wars: The Force Awakens
12) The Big Short
13) Carol
14) Spotlight
15) Phoenix
16) It Follows
17) The Martian
18) Victoria
19) The End of the Tour
20) Trainwreck
Let us know what you think. Do you agree or disagree? We'd like to know why. Leave a comment in the comment section below or tweet us @InSessionFilm.
To hear us discuss our InSession Film Awards and our Top 10 Best Movies of 2015, subscribe to us on iTunes, Stitcher or you can listen on Soundcloud below.
Part 1

Part 2

Download MP3
InSession Film Podcast – Episode 152 (Part 1)
InSession Film Podcast – Episode 152 (Part 2)