Podcast: Top 10 Movies of 2015 – Episode 152 (Part 2)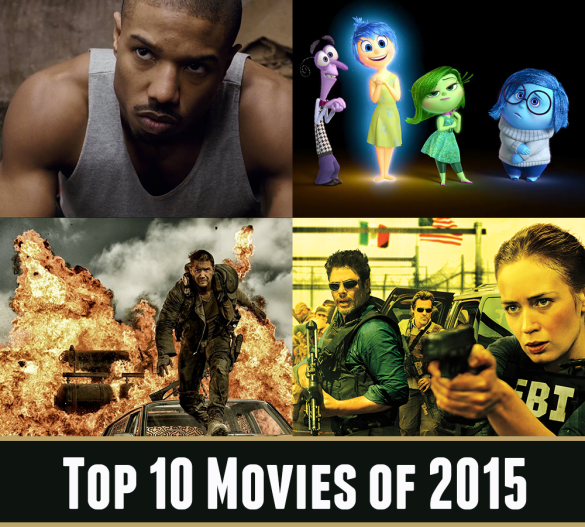 This week on the InSession Film Podcast, for Part 2 of Episode 152, we discuss our Top 10 movies of 2015! Mike Denniston joins us once again and we have a really fun discussion as we countdown the very best that 2015 had to offer at the movie theater. It was a great year for film and it wasn't easy to narrow down, but we came up with some great lists that we hope you enjoy.
Also, be sure to hear Part 1 as we discuss and hand out this year's InSession Film Awards. We discuss everything from Best Trailer to Best Surprise Movie to all the year's best acting, among many other categories. Thanks to everyone for making 2015 a special year for us and we hope you enjoyed all of Episode 152.
– Top 10 Movies of 2015 (4:05)
See JD's full list here
See Brendan's full list here
Once again, a huge thanks to all of our podcasting and movie friends who called in and gave us their top movies of 2015!
Arcturus – MGCTv
Dan – Talking In Circles
Dave – Pop Culture Case Study
Jay Cluit – Life vs. Film
Fox – Geekscholars Movie News
Chris – Geekscholars Movie News
Andrew / Bernadette – AB Film Review
Matt – Silver Screen Riot
Ry – CinemaJaw
Matt – CinemaJaw
Jonathan Berry – Awesome Movie Guy
Brent Allen – BrentAllenLive.com
Jon Asher – Second Rate Report
DJ / Matt / Justin – Simplistic Reviews
Tim – First Time Watchers
Cody – Cinesnob
Jairo – True Bromance Podcast
Nate Parsons – Former InSession Film Co-Host
Scott Pollard – Former InSession Film Co-Host
Do you agree or disagree with our list? Let us know in the comment section below or contact us on social media.
– Music
Bundle of Joy – Michael Giacchino
Brothers in Arms – Junkie XL
The Return of the Eagle – Atli Örvarsson
Subscribe to our Podcasts RSS
Subscribe to our Podcasts on iTunes
Listen on Stitcher
InSession Film Podcast – Episode 152 (Part 2)
Help Support The InSession Film Podcast
If you want to help support us, there are several ways you can help us and we'd absolutely appreciate it. Every penny goes directly back into supporting the show and we are truly honored and grateful. Thanks for your support and for listening to the InSession Film Podcast!
VISIT OUR DONATE PAGE HERE