The last few years have seen some great films and 2016 seems to be just as good, if not potentially better. The blockbuster slate this year is especially dense. This year will see the likes of Batman vs Superman, Suicide Squad, Deadpool, Civil War, Doctor Strange, X-Men: Apocolypse, Star Trek Beyond, Rogue One: A Star Wars Story and more. Those are some big titles. Yet, this year will also feature the Coen brothers, Terrence Malick, Jeff Nichols and Martin Scorsese, among many other notable directors. This could be a huge year.
Another important note to add, is that because of the year's blockbuster slate, we will see more of them spread out more so than normal. We'll see Deadpool in early February and Batman vs Superman in March before we hit the summer in full swing. It'll be fun to see how this impacts the box office, if it does at all. That said, whether you're wanting to get your genre fill or your indie fix, 2016 looks to have some great films in store for us. So let's swim through all the chaos and find which films are the one's to look out for in 2016.
Alright (after the jump), let's get into it and go over JD's Top 10 Most Anticipated Films of 2016.
[divider]
RELATED: JD's Top 10 Movies of 2015
[divider]
Top 10 Most Anticipated Movies of 2016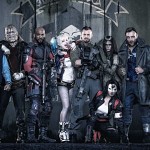 10) Suicide Squad
Suicide Squad is easily one of my most anticipated blockbuster's coming out this year and it's not because it's a "superhero" movie (or in this case an anti-hero) but because of a name: David Ayer. Ayer has risen the ranks as one of my favorite director's working today and both Fury and End of Watch both made my Top 10 in the respective years they came out. On top of that, this film features Oscar-winner Jared Leto as The Joker and everyone's favorite Margot Robbie as Harley Quinn. Will Smith seems to be having fun again and even Jai Courtney looks good in this. Yeah, you read that right. This feels like an Ayer movie, it looks like a ton of fun and will have all the dark, rawness you'll be looking for in this material. I can't wait.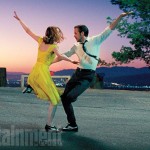 9) La La Land
Damien Chazelle took the world by storm in 2014 with the incredible Whiplash, which won the Best Supporting Actor Oscar for J.K. Simmons. It was also my #2 movie of 2014. La La Land looks a bit different tonally but it has all the pieces in place, and it looks very exciting. It's about a Jazz pianist and an actress who fall in love and it stars Emma Stone and Ryan Gosling. Yeah, I'm down and maybe I can even convince the wife to see this with me.


8) War on Everyone
John Michael McDonagh is one of those directors that many might not know, but he's a director that I very much pay attention to. Similar to Ayer, McDonagh's last two films, Calvary and The Guard, both made my Top 20 for the respective years they came out, with Calvary actually cracking my Top 10. His comedic sense of timing is stellar and the way he blends comedy and drama is impeccable. War on Everyone looks to be doing the same and with it starring Alexander Skarsgård and Michael Peña, this looks to be a riot of an experience.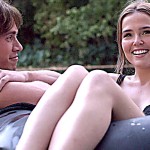 7) Everyone Wants Some
In 2014, Boyhood made this exact same list and while it didn't quite make my Top 10 of 2014 (it still guts me to this day), it was very close at my #11 spot. Still an incredible, amazing film. Richard Linklater just has the right formula to create such incredible, grounded films that deliver realistic and engaging conversation. On top of that, this looks hilariou too, so how can you not be excited for Everybody Wants Some? Linklater has even said it's a spiritual sequel to Boyhood and Dazed and Confused, which excites me even further. Everybody Wants Somet picks up right where Boyhood left off (with different characters) with a college freshman moving into his dorm room. Well, that's all I really need to hear.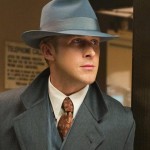 6) The Nice Guys
Last year when we did this list and talked about our most anticipated of 2015, in this slot I had The Hateful Eight and Quentin Tarantino. I talked about how his writing and dialogue is just something you can't miss in a given year. The same can be said for Shane Black. His writing is brilliant and his characters are so rich and full of life. As a director, it'll be fun to see him go back to small scale and original vs the prowess of the Marvel Cinematic Universe. This will be a better fit I think.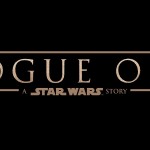 5) Rogue One: A Star Wars Story
You mention Star Wars and I'm there. You mention war movies and I'm there. You mention Star Wars and a war movie at the same time and I've already purchased my ticket. Also, add in the fact that the events of this film are supposed to directly lead up to the opening of A New Hope and this couldn't get any more exciting. It'll be interesting to see how people respond to a Star Wars story that doesn't revolve around our beloved iconic characters. As much as I love Star Wars Rebels (which could be linked to this film), I don't think I'll have a problem. More that though, this is a war movie that's cemented in the lore of this rich universe that I love. This is gonna be up my alley, for sure.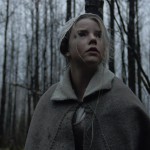 4) The Witch
Last year on this list I had Crimson Peak and this year I have The Witch. Heck, even It Follows made my Top 20 of 2015. I was also a huge fan of The Babadook a few years ago and this year also features The Conjuring 2, which I'm very much looking forward too. The horror genre is slowly reeling me in and it's actually pretty fun to see. As for The Witch, the hype surrounding the movie is great and the trailers look perfectly creepy and enticing. I'm genuinely, very excited for this and I almost can't believe I just said that.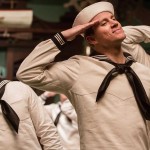 3) Hail, Caesar
The Coen brothers. Goodnight everybody! Okay, seriously though, I'm a huge fan of the Coen's and anytime they have a film coming out, I will gladly eat it up. Hail, Caesar may seem familiar for those who love the Coen's but it looks great and refreshing enough that it doesn't bother me. Plus, this cast looks sooooo great. I'm curious about the February release but like other notable directors, even the Coen's worst work is still better than a lot other things I see. That is to say, I'm not that worried about it's release date. This looks like a lot of fun.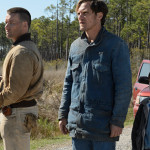 2) Midnight Special
Jeff Nichols is a director that you should be aware of if you're not. His 2007 film Shotgun Stories was a great surprise of that year and Take Shelter in 2011 blew me away and ended up in my Top 5 for that year. Mud was also a pretty good film that came out at the height of the McConaissance and it was also a break out film for Tye Sheridan. All in all, Nichols is batting 100 for me as a director and the fact that he's reuniting with Michael Shannon again for Midnight Special, boy am I excited. I'm genuinely anticipating this as much as I am any big budget film coming out in 2016. I cannot wait.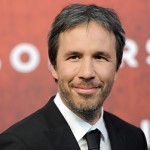 1) Story of Your Life
Incendies. Prisoners. Enemy. Sicario. Denis Villeneuve continues to impress and is one of my favorite directors working today. All four of those films I'm a huge fan of and Villeneuve's direction in each one is masterful, deliberate and powerful. The performances he gets out of his actors is also worth nothing. Hugh Jackman's performance in Prisoners is arguably the best of his career, Jake Gyllenhaal in Enemy is quite stellar and Benicio del Toro and Emily Blunt in Sicario need more recognition. It's impressive what Villeneuve is able to get out of his actors. Villeneuve exhibits robust command in his direction and he creates drama and tension in a way that leaves me breathless and thrilled. Story of Your Life also features Amy Adams and Jeremy Renner in a sci-fi world, which will be a fun twist to Villeneuve's filmography. This can't get here soon enough.

As for honorable mentions, there are about a billion others that I could list here. Several came very close to making my Top 10 list. As a big fan of the Harry Potter series, Fantastic Beasts and Where to Find Them looks very appetizing and I can't wait to see that world again. Disney's The Jungle Book looks really great, I'm a big fan of that first trailer. Batman vs Superman, Deadpool, and X-Men: Apocolypse are other big budget movies that are notable honorable mentions for me. But the big daddy of them all, outside of David Ayer and Rogue One, is Captain America: Civil War, which came very close to making this list. As for the smaller, artier picks of 2016, Martin Scorsese is back with Silence, a film exploring faith and that has my attention big time. James Ponsdolt is back with The Circle and he's another director I'm quickly falling in love with recently. David Michôd's War Machine looks utterly fascinating as well as Derek Cianfrance's The Look Between Oceans. And you can't forget Terrence Malick, a director who is polarizing for some but I enjoy most of his work and he's back with Knight of Cups this year. Malick has another untitled project rumored to possibly come out this year too featuring Ryan Gosling, Christian Bale, Rooney Mara and Cate Blanchett that sounds amazing and would be great to see this year as well.
Jeremy Saulnier surprised us a in 2014 with Blue Ruin and he's back with Green Room, which is finally getting a release after teasing us last year. David Mackenzie also surprised us that year with Starred Up and he's also back with a new film called Comancheria. Ang Lee is back with Billy Lynn's Long Halftime Walk, which sounds great on paper and seems to be a great fit for Lee. I know little about the film but I love seeing Mel Gibson back in the director's chair with Hacksaw Ridge. A few others to mention real fast is Snowden, Assassin's Creed, The Conjuring 2, Passengers, John Wick 2, Finding Dory, Doctor Strange, The BFG, Demolition, Keanu, The Bad Batch, Sausage Party, Neon Demon and Triple 9.
As for foreign language films, last year on this list I mentioned a film called A War, which is now getting some momentum from those who have seen it. The Turkish-French film Mustang is getting a 2016 release here and that's one to look out for. Yorgos Lanthimos is back for another film called The Lobster, which has an incredible premise and we are very excited for that. A few others to keep an eye on is Paul Verhoeven's Elle, Park Chan-Wook The Handmaid, Jafar Panahi's Taxi and It's Only the End of the World from Xavier Dolan.
Oh, and how can you forget? Jason Bourne is back this year! Bourne Legacy was alright but Matt Damon is back in Bourne 5 and that has me pretty hyped, as I love the main trilogy of this series. It seems like everyone is embracing old franchises and I'm okay with that. You listening Will Smith!?!?
We'll discuss this on Episode 153 of the InSession Film Podcast, but what are some films you're looking forward to in 2016? Which one's did I miss?