Podcast: Prisoners, Top 3 Movie Dads, Friday Night Lights – Episode 31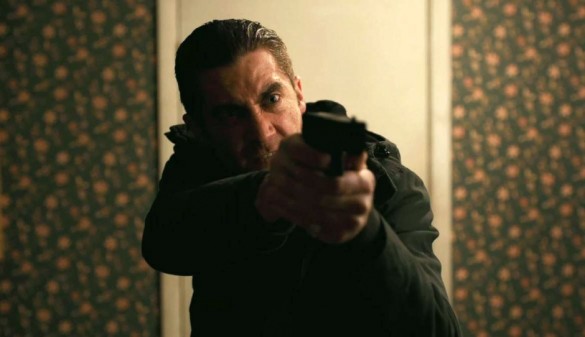 This week on the InSession Film movie podcast, we review the new film Prisoners starring Hugh Jackman and Jake Gyllenhaal. With Prisoners surrounding two highly motivated fathers, we decided to discuss our Top 3 Movie Dads. We also finish off our Football Movie Series with our reviews of both Any Given Sunday (since we missed last week) and Friday Night Lights. And as usuall we finish of the show with some awesome movie news and movies we saw over the last week.
– Prisoners Review (4:52)
Grades
JD: B+
Scott: A
Nate: B+
– Top 3 Top 3 Movie Dads (30:13)
Hugh Jackman and Terrence Howard play two dads, who are dynamically different, but offer great depth in Prisoners. Despite it not being Fathers Day, we still thought it was fitting to discuss the best movie dads in film, and while it was a touch choice, we came up with some pretty great dads we've seen in film.
Listen to episode 30 of the InSession Film movie podcast where we discuss the best and worst summer movies of 2013.
– Movie Series Review – Football Movie Series (53:12)
– Any Given Sunday
– Friday Night Lights
– News (1:11:32)
– 12 Years A Slave wins Audience Choice Award at TIFF
– Teenage Mutant Ninja Turtles new Sewer Lair
– Arnold Schwarzennegger as bad guy in Avatar 2
– Lucas Black in Fast 7, 8 and 9
– Roland Emerich says Independence Day sequels will be just one sequel for now
– Movies We've Seen This Week (1:20:55)
Nate: You're Next
JD: The Canyons, Life of Pi, This is the End
Scott: Girl Model
– Music
Prisoners – Johann Johannsson
Homecoming – Hans Zimmer
Inside It All Feels The Same – Explosions in the Sky
We Own It – 2 Chainz, Wiz Khalifa
The Return of the Eagle – Atli Örvarsson
Subscribe to our Podcasts RSS
Subscribe to our Podcasts on iTunes
Listen on Stitcher
InSession Film Podcast – Episode 31