Podcast: Draft Day, Top 3 Sports Movie Characters, Movie News – Episode 60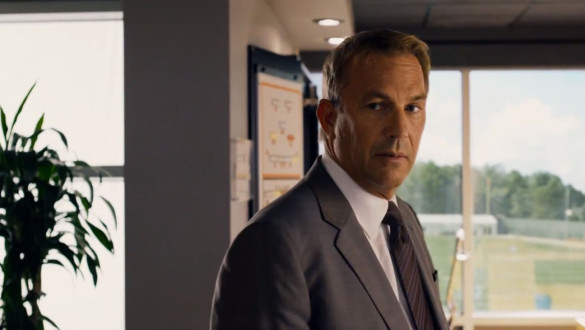 This week on the InSession Film Podcast, one of our very own website writers, James Shaw, joins us to help review Draft Day, the new NFL experiment starring Kevin Costner that takes us behind the scenes of the 2014 NFL draft. Going off of that, we discuss our Top 3 Sports Movie Characters as well as discuss some of the latest movie news, including a new Transformers trilogy and how Sony is ruining the Spider-Man franchise. And as usual we discuss the films we saw over the last week, including a film that featured a pretty good Nicholas Cage performance. And no you didn't read that wrong.
James is a good writer for us and was just as great on the podcast. He has a vast array of knowledge when it comes to film, especially comic book movies, which made our third segment really fun and in-depth. And once again, it's great to have Blake back on the show after being out for so long. Even if you're not an NFL, we hope you check out the show and enjoy the discussion.
Anyway, check it out and have fun listening to this week's podcast. Let us know what you think in the comment section below and thanks for listening!
– Draft Day Movie Review (5:39)
Grades
JD: B
Blake: B
James: B
– Top 3 Sports Movie Characters (33:30)
This week for our Top 3, since we've done our favorite sports movies, we decided to look at our favorite sports characters. Many people could have characters that are considered "classic" as well as they movies they are in, however, we didn't necessarily consider that. We looked at characters that represented something more personal and something we enjoyed very much. Each of us had slightly different criteria but that's more or less how we looked at our lists this week. What would be in your Top 3?
RELATED: Listen to Episode 59 of the InSession Film Podcast!
– Movie News Roundup (1:00:35)
This week for our news segment, we geek out a little more from last week as we discuss some comic book movie news that came out over this last week including Guardians director James Gunn talking about how his new film will include Thanos and is definitely connected to Avengers 3!
Guardians of the Galaxy connected to Avengers 3
New Transformers trilogy
Sony is ruining the Spider-Man franchise
– Movies We've Seen This Week (1:24:15)
JD: Draft Day, Spider-Man, The Amazing Spider-Man, X-Men, Take Shelter, The Blindside, The Life Aquatic of Steve Zissou, Heaven is For Real, The Raid: Redemption, The Raid 2, Big Fan, Sherlock Holmes, Joe
Blake: Draft Day, Atlantic Rim, Jug Face
James: Draft Day, Under the Skin, Oculus
– Music
Opening – John Debney
Remember the Titans – Audiomachine
New Divide – Linkin Park
Main Titles (Spider-Man) – Danny Elfman
The Return of the Eagle – Atli Örvarsson
Subscribe to our Podcasts RSS
Subscribe to our Podcasts on iTunes
Listen on Stitcher
InSession Film Podcast – Episode 60
Next week on the show:
Main Review – Transcendence
Top 3 TBD
Latest Movie News
Help Support The InSession Film Podcast
HEY! If you want to help support us, we'd really, really appreciate it. You can purchase any of our premium bonus podcasts for just a small donation of $0.99, which is really fun. You can also sign up to Donate Per Show and get some FREE cool stuff in the process. If you'd like to Donate Per Show, click here. If you like books, please visit audibletrial.com/insessionfilm for your FREE 30-day trial and free audiobook!
For more information or if you'd like to donate another way, please visit our Donate page here. Every penny goes directly back into supporting the show and we are truly honored and grateful. Thanks for your support and for listening to the InSession Film Podcast!