Podcast: Top 3 Sports Movie Characters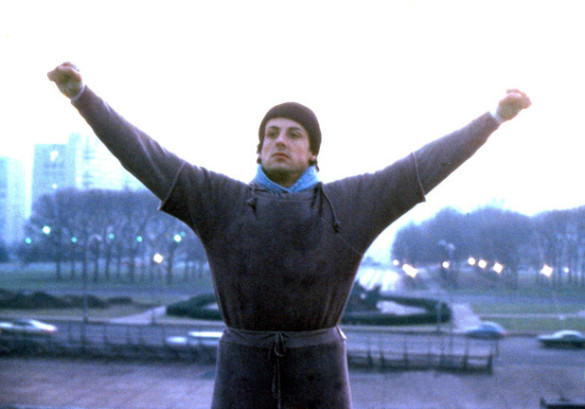 This week on the InSession Film Podcast, we discussed Kevin Costner's third film of the year already, Draft Day, the behind-the-scenes look at the NFL draft. Well since we've already discussed our favorite sports movies, we decided to look at our favorite sports characters for our Top 3. Many people could have characters that are considered "classic" as well as they movies they are in, however, we didn't necessarily consider that. We looked at characters that represented something more personal and something we enjoyed very much. Each of us had slightly different criteria but that's more or less how we looked at our lists this week.
That being said, what sports movie characters would make your list? Here are the one's that made ours:
JD
1) Gary Bertier – Remember the Titans
2) John Biebe – Mystery, Alaska
3) Paul Aufiero – Big Fan
Blake
1) Rocky Balboa – Rocky
2) Carl Spackler – Caddyshack
3) Ricky 'Wild Thing' Vaughn – Major League
James
1) Maggie – Million Dollar Baby
2) Benjamin Franklin Rodriguez – The Sandlot
3) Jackie Robinson – 42
Honorable Mentions (Combined)
Herb Brooks – Miracle, Coach Boone & Coach Host – Remember the Titans, Rudy – Rudy, Happy Gilmore – Happy Gilmore, Muhammad Ali – Ali, Rubin Carter – Hurricane, Michael Jordan- Space Jam, Ray Kinsella – Field of Dreams, Everyone else is Sandlot, Secretariat – Secretariat, Tom, Brendan & Paddy Conlon – Warrior
Hopefully you guys enjoyed our lists and if you agree or disagree with us, let us know in the comment section below. There are many, many other great characters we didn't mention here, leaving room for others to be discussed, as well as these great characters. So, what would be your Top 3? Leave a comment in the comment section or email us at [email protected].
For the entire podcast, click here.
For more lists done by the InSession Film crew and other guests, be sure see our Top 3 Movie Lists page.