Podcast: Call Me By Your Name / Top 3 Funniest Scenes of 2017 – Episode 255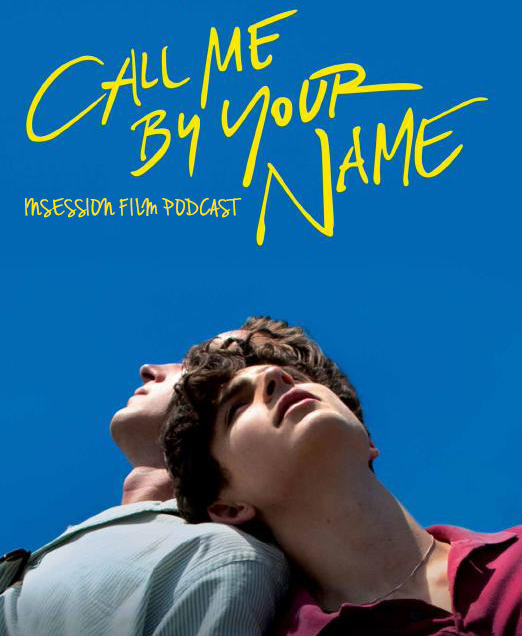 This week's episode is brought to you by Casper. Get $50 toward your purchase today!
This week on the InSession Film Podcast, friend of the show Jon Asher drops by to discuss Call Me By Your Name starring Timothee Chalamet and Armie Hammer. We also talk about the funniest scenes of 2017 and we discuss The Golden Globes for a short bit.
Big thanks to Jon for joining us once again. The last time he was on the show was for our Awards/Top 10 episode all the way back in 2013, so it was long overdue. And boy did we have a lot of fun on this show. We laughed. We cried. It was a joyous experience. On this show we also talk about the funniest film of the year and we talk about JD's great victory on the latest Episode for So I Married A Movie Geek.
On that note, check out this week's show and let us know what you think in the comment section. Thanks for listening and for supporting the InSession Film Podcast!
– Movie Review: Call Me By Your Name (6:37)
Grades
Brendan: A
JD: A
Jon: B+
– Top 3 Funniest Scenes of 2017 (48:22)
This year was full of great humor and films that featured some hysterical moments. Pure comedies like The Big Sick and The Disaster Artist provided some great moments, but others like Get Out and Thor: Ragnarok also gave us some of the best scenes of the entire year. Either way, no matter your cup of tea, there were plenty of times to laugh in the cinema throughout the year. That said, what would be your top 3?
Top 3 Sponsor: First Time Watchers Podcast
RELATED: Listen to Episode 252 of the InSession Film Podcast where we discussed Star Wars: The Last Jedi!
– Golden Globes Predictions (1:29:38)
Since the 2018 Golden Globes were airing the day we recorded this show, we thought it would be fun to talk about the Globes a little bit and give some predictions in the process. How did we fare? You'll have to listen and see.
– Music
Mystery of Love – Sufjan Stevens
Love and Lies – Zoe Lister-Jones, Adam Pally
The Shape of Water – Alexander Desplat
The Return of the Eagle – Atli Örvarsson
Subscribe to our Podcasts RSS
Subscribe to our Podcasts on iTunes
Listen on Spotify
Listen on Stitcher
InSession Film Podcast – Episode 255
Next week on the show:
Main Review: Hostiles
Top 3: Best Scenes of 2017
Help Support The InSession Film Podcast
If you want to help support us, there are several ways you can help us and we'd absolutely appreciate it. Every penny goes directly back into supporting the show and we are truly honored and grateful. Thanks for your support and for listening to the InSession Film Podcast!
VISIT OUR DONATE PAGE HERE