List: Top 3 Funniest Scenes of 2017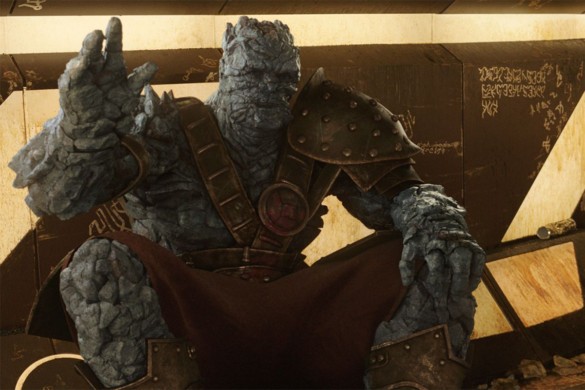 This week on Episode 255 of the InSession Film Podcast, continuing our 2017-themed lists we talked about the funniest scenes of 2017. This year was full of great humor and films that featured some hysterical moments. Pure comedies like The Big Sick and The Disaster Artist provided some great moments, but others like Get Out and Thor: Ragnarok also gave us some of the best scenes of the entire year. Either way, no matter your cup of tea, there were plenty of times to laugh in the cinema throughout the year. On that note, what scenes would make your list? Here are the one's that made ours:
**Please keep in mind that we each had different criteria for our selections**
JD
1) 9/11 – The Big Sick
2) Rod Williams – Get Out
3) Korg – Thor: Ragnarok
Brendan
1) Rod's call with Rose – Get Out
2) Opening Car Ride – Lady Bird
3) I AM Smiling – A Quiet Passion
Jon
1) 9/11 – The Big Sick
2) Opening Car Ride – Lady Bird
3) Police Station – Brigsby Bear
Honorable Mentions (Combined)
Coach Scene – Lady Bird
Dad Playing Solitaire – Lady Bird
Eating of Communion Wafers – Lady Bird
Lollipop – Lucky
"I'm Overwhelmed By You" – The Big Sick
"My Storyline" – I, Tonya
Dinner Scene – The Beguiled
Boat Scene – Wonder Woman
"I'm Mary Poppins y'all" – Guardians of the Galaxy Vol 2
Hulk Jumps Onto Bridge – Thor: Ragnarok
Michael Meyers Mask – Baby Driver
James Bond – The Trip to Spain
Marlon Brando – The Trip to Spain
Consequences – The Little Hours
"Does Your Mother do Meth?" – Columbus
Destroying the Kitchen – The Killing of a Sacred Deer
Posing for Sketch – The Bad Batch
What's My Line – The Disaster Artist
Overdoing the Climax of The Room – The Disaster Artist
Playing Songs Together – Band Aid
Going Off on Priest – Three Billboards Outside Ebbing, Missouri
Dick Grayson – The Lego Batman Movie
Opening – The Lego Batman Movie
Hopefully you guys enjoyed our lists and if you agree or disagree with us, let us know in the comment section below. Comedy is very subjective, and there's a very good chance that we skipped over the scenes that you found hilarious in 2017. That being said, what would be your Top 3? Leave a comment in the comment section or email us at [email protected].
For the entire podcast, click here or listen below.
For more lists done by the InSession Film crew and other guests, be sure see our Top 3 Movie Lists page.