Podcast: The Lone Ranger (Revisited) / Cruella – Extra Film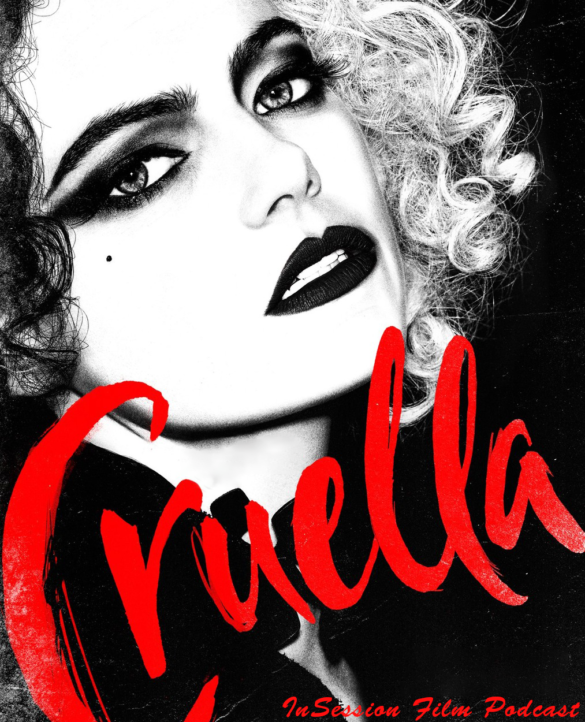 This week on Extra Film, Ryan and Jay continue their Gore Verbinski Movie Series with his 2013 film The Lone Ranger and they discuss Disney's latest live-action romp in Cruella!
Note: Hear our original review of The Lone Ranger on Episode 20
After the success of the Pirates movies, Disney decided to take a chance on another property hoping that Verbinski could deliver another franchise, however The Lone Ranger had other plans. The problem children of Johnny Depp and Armie Hammer aside, the film is not super great and it's way too long. It does, though, have a final action sequence that is really good. In fact, it should have just been the whole movie.
In the back half of the episode, the guys review Disney's latest live-action re-telling of a classic in Cruella. The conversation was quite interesting in that Jay was able to still find joy in the film despite its flaws, whereas Ryan could not, leading to a fun debate. Regardless of where you land on it, the film certainly has plenty to talk about, and it led to a fun discussion.
Thanks for listening!
– Movie Review: The Lone Ranger (3:47)
Director: Gore Verbinski
Screenplay: Justin Haythe, Ted Elliott, Terry Rossio
Stars: Johnny Depp, Armie Hammer, William Fichtner
– Movie Review: Cruella (49:10)
Director: Craig Gillespie
Screenplay: Dana Fox, Tony McNamara, Aline Brosh McKenna (story by), Kelly Marcel (story by), Steve Zissis (story by), Dodie Smith (based upon the novel "One Hundred and One Dalmatians" by)
Stars: Emma Stone, Emma Thompson, Joel Fry, Paul Walter Hauser
– Music
Finale (William Tell Overture) – Hans Zimmer
Call Me Cruella – Florence + the Machine
The Return of the Eagle – Atli Örvarsson
We try to make this the best movie podcast we possibly can and we hope you enjoy them. Subscribe today on iTunes, Spotify, or Stitcher, and please leave us a review on iTunes. You can also find us on Soundcloud, PlayerFM, and TuneIn Radio as well. We really appreciate all your support of the InSession Film Podcast.
Subscribe to our Podcasts RSS
Subscribe to our Podcasts on iTunes
Listen on Spotify
Listen on Stitcher
Rango / The Killing of Two Lovers – Extra Film
To hear this Extra Film episode and everything else we do, download our apps on the Amazon Market for Android and the Podcast Source app on IOS devices. The mobile app covers all of our main shows, bonus podcasts and everything else relating to the InSession Film Podcast. Thanks for your wonderful support and for listening to our show. It means the world to us.