Podcast: The Hobbit: The Desolation of Smaug, Top 3 Movie Worlds, Golden Globes – Episode 43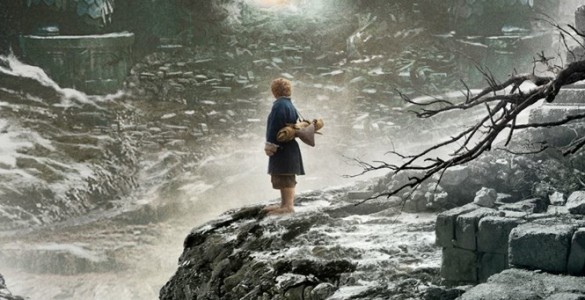 This week on the InSession Film Podcast, the amazingly smart and hilarious guys from the MGCTv Podcast join us as we review The Hobbit: The Desolation of Smaug, the second film in the Hobbit (why do we need three?) trilogy. Going off that, we do one of our funnest Top 3's yet and discuss our Top 3 Movie Worlds We'd Want To Visit as well as discuss the latest nominations at the Golden Globes. And we top off the show with the films we've seen over the last week.
Due to time contraints, we cut out our movie news segment, as well as some of our conversation of the Golden Globes, and we pasted it in the post-credits of the show.
I promise you, that you will absolutely enjoy this show. Arcturus and Beast were absolutely hilarious and entertaining. I almost could of just sat back and listened to them banter back and forth for two hours. It was very funny and we had an absolutely amazing time with these guys. You don't want to miss this show! Anyway, Check it out and let us know what you think in the comment section below. Hope you enjoy and thanks for listening!
– The Hobbit: The Desolation of Smaug Movie Review (4:23)
Grades
JD: C
Scott: D
Arcturus: C-
Beast: C+
– Top 3 Movie Worlds We'd Want To Visit (35:30)
Movies have always done an incredible job of taking fantasy worlds, that's always been in our imaginations, and creating them to the big screen for us to see visually. Over the past century, we've seen many worlds come to life in movies, and some that, when you first saw it, you knew that you wish you could go there someday. So in honor of Middle Earth, we decided to look back and think about some of the movie worlds we've seen lately and which one's we'd like to go visit if we ever had the chance. That being said, what would be your Top 3?
RELATED: Listen to Episode 42 of our movie podcast where we review Out of the Furnace and much more!
– Golden Globes Nominations 2013 (1:02:27)
On this week's show, we dive into the nominations that were released last week for the Golden Globes. While there were always be snubs, and there were definitely were a few, the Globes mostly got it right. However, there were a few surprises that really took us back a little that we didn't expect. While, we loved Ron Howard's Rush, and it was a big surprise to us, we didn't expect for it to be nominated for Best Picture – Drama. So while, Beast and Arcturus couldn't join us for this, Scott and JD break down what the Globes got right and what they got wrong.
P.S. we had to cut out some of our conversation to save on time. You can hear more in the post-credits of the show.
– News (post-credits)
We had to cut this section out of the main show this week to save on time, but you can find our movie news discussion in the post credits of the show.
– Godzilla trailer
– Sony has hired a writer for Bad Boys 3
– Movies We've Seen This Week (1:28:26)
JD: The Hobbit: The Desolation of Smaug, Blue is the Warmest Color, Touch of Evil, Black Swan, Third Contact, Saving Mr. Banks
Scott: The Hobbit: The Desolation of Smaug, Inside Llewyn Davis, Blue is the Warmest Color, Lost in Translation
Arcturus: The Hobbit: The Desolation of Smaug
Beast: The Hobbit: The Desolation of Smaug
– Music
I See Fire – Tiffany Alvord
Arrival To Earth – Steve Jablonsky
Lost But Won – Hans Zimmer
Let's Go Fly A Kite – Jason Schwartzman, B.J. Novak, Bradley Whitford, Melanie Lawson, Emma Thompson
The Return of the Eagle – Atli Örvarsson
Subscribe to our Podcasts RSS
Subscribe to our Podcasts on iTunes
Listen on Stitcher
InSession Film Podcast – Episode 43