Podcast: Rango / The Killing of Two Lovers – Extra Film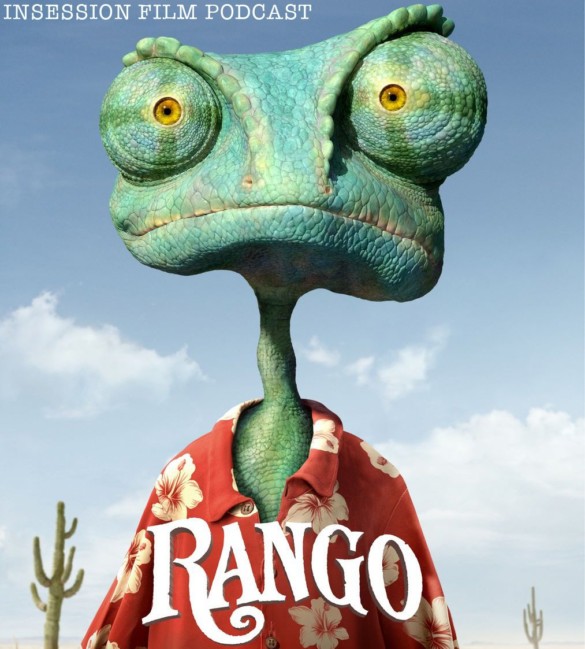 This week on Extra Film, Ryan and Jay continue their Gore Verbinski Movie Series with his animated feature Rango and they discuss the indie drama The Killing of Two Lovers!
Following their closure on the Pirates trilogy, the Extra Film boys get on some horses and travel down the animated of Verbinski is a love letter to the western genre. Rango is one of the few animated films to win Best Animated Feature at the Oscars due to its fun character and highly original vibe that set it above a lot of animated films from its year. The problem with that is Ryan and Jay don't think it has actually aged that well, due to it leaning on its genre tropes and callbacks. This led to a very interesting breakdown of the film and its legacy.
In the back half of the episode, the guys review the new film, The Killing of Two Lovers. Debuting on the festival circuit in early 2020, The Killing of Two Lovers is finally being released and being seen as one of the best indies of the year and one to look out for based on its great lead performances and tense direction. While Ryan seems higher on it than Jay, both admired the film and think it is one to check out.
Thanks for listening!
– Movie Review: Rango (2:46)
Director: Gore Verbinski
Screenplay: John Logan
Stars: Johnny Depp, Isla Fisher, Abigail Breslin, Alfred Molina, Bill Nighy
– Movie Review: The Killing of Two Lovers (43:59)
Director: Robert Machoian
Screenplay: Robert Machoian
Stars: Clayne Crawford, Sepideh Moafi, Chris Coy, Avery Pizzuto
– Music
Rango Suite – Hans Zimmer
Only One – Reem
The Return of the Eagle – Atli Örvarsson
We try to make this the best movie podcast we possibly can and we hope you enjoy them. Subscribe today on iTunes, Spotify, or Stitcher, and please leave us a review on iTunes. You can also find us on Soundcloud, PlayerFM, and TuneIn Radio as well. We really appreciate all your support of the InSession Film Podcast.
Subscribe to our Podcasts RSS
Subscribe to our Podcasts on iTunes
Listen on Spotify
Listen on Stitcher
Rango / The Killing of Two Lovers – Extra Film
To hear this Extra Film episode and everything else we do, download our apps on the Amazon Market for Android and the Podcast Source app on IOS devices. The mobile app covers all of our main shows, bonus podcasts and everything else relating to the InSession Film Podcast. Thanks for your wonderful support and for listening to our show. It means the world to us.