Podcast: Rams, Jafar Panahi's Taxi – Extra Film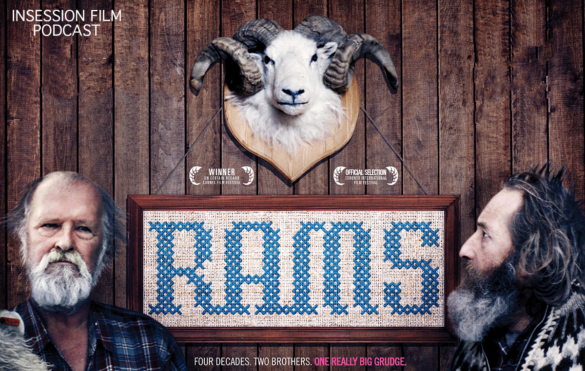 This week on the InSession Film Podcast: Extra Film segment, we discuss two great foreign-language films in the Icelandic film Rams, as well as the Iranian film Jafar Panahi's Taxi!
We've mentioned on the show a few times how indie films have been stellar this year and this week's show only enhances that notion. Both Rams and Jafar Panahi's Taxi are amazing foreign-language films that should be seen by all cinephiles. Hopefully our discussion will entice you to see them if you're not sure.
On that note, have fun listening to this week's Extra Film segment and let us know what you think in the comment section below. Hope you enjoy and thanks for listening!
– Rams Movie Review (8:40)
Grades
Brendan: A
JD: A
– Jafar Panahi's Taxi Movie Review (38:56)
Grades
Brendan: A
JD: A
– Music
Rams – Atli Örvarsson
Daramad – Hossein Alizadeh
The Return of the Eagle – Atli Örvarsson
We try to make this the best movie podcast we possibly can and we hope you enjoy them. Subscribe today on iTunes and Stitcher and please leave us a review on iTunes. You can also find us on Soundcloud, PlayerFM and TuneIn Radio as well. We really appreciate all your support of the InSession Film Podcast.
Subscribe to our Podcasts RSS
Subscribe to our Podcasts on iTunes
Listen on Stitcher
Rams, Jafar Panahi's Taxi – Extra Film
Mobile App
To hear this Extra Film episode and everything else we do, download our apps on the Amazon Market for Android and the Podcast Box app on IOS devices. The mobile app covers all of our main shows, bonus podcast's and everything else relating to the InSession Film Podcast. Thanks for your wonderful support and listening to our show. It means the world to us!
Help Support The InSession Film Podcast
If you want to help support us, we would greatly appreciate it! For more info, CLICK HERE.