Podcast: Lucy, Top 3 Mis-Marketed Movies – Episode 75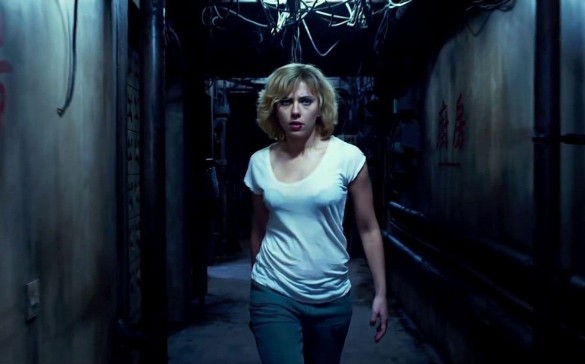 This podcast brought to you by Audible.com. Sign up today for a FREE audiobook and 30-day trial and thanks for your support!
This week on the InSession Film Podcast, Dan Clark from Talking In Circles joins us as we review the crazy acid-trip-like experience that was Lucy, starring Scarlett Johansson and Morgan Freeman, which was a bit different than we bargained for. Going off of that, since we did expect something different based off of the trailers for the film, we discussed our Top 3 Mis-Marketed Movies and as usual we finish off the show with Movies We've Seen This Week. Also, we probably have some of the best outtakes we've ever had on the show at the very end.
Dan is back on the show and as always he's a fantastic guest and we would highly recommend his show. Also be on the lookout for this week's Bonus Content where Blake and JD discuss some of the fun news that came out of San Diego Comic Con over the last week. For our latest Extra Film, we discussed Begin Again and Enemy (again), so be sure to check that out as well.
Anyway, check it out and let us know what you think in the comment section below. Thanks for listening and thanks for supporting our podcast!
– Lucy Movie Review (5:09)
Grades
JD: B-
Blake: C
Dan: B-
– Top 3 Mis-Marketed Movies (31:49)
While it does come down to different criteria and expectations, every year we see films that are released that do not match up to the trailers that sold the movie. Lucy is a great example of that, at least for us, however there are a lot of other films that fit this mold and depending on how you like the trailers, depends if that's a good thing or not. For this Top 3, we didn't necessarily look at whether it's a good thing or not but rather we focused on the mis-selling of the film. That being said, what would be your Top 3?
RELATED: Listen to Episode 74 of the InSession Film Podcast!
– Movies We've Seen This Week (1:05:40)
JD: Lucy, Dawn of the Planet of the Apes, Volcano, Jurassic Park, The Omega Man, Hellion, Begin Again, Mean Streets, Happy Christmas, Rear Window
Blake: Lucy, Her
Dan: Lucy, Whitey: United States of America v. James J. Bulger, The Battered Bastards of Baseball, Sex Tape
– Music
Flickering Through Time – Eric Serra
About Today – Mark Isham/The National
Lost Stars – Adam Levine
The Return of the Eagle – Atli Örvarsson
Subscribe to our Podcasts RSS
Subscribe to our Podcasts on iTunes
Listen on Stitcher
InSession Film Podcast – Episode 75
Next week on the show:
Main Review – Guardians of the Galaxy
Top 3 – Space Movie Characters
Help Support The InSession Film Podcast
If you want to help support us, there are several ways you can help us and we'd absolutely appreciate it. For more information, please visit our Donate page here. Every penny goes directly back into supporting the show and we are truly honored and grateful. Thanks for your support and for listening to the InSession Film Podcast!