Podcast: Top 3 Mis-Marketed Movies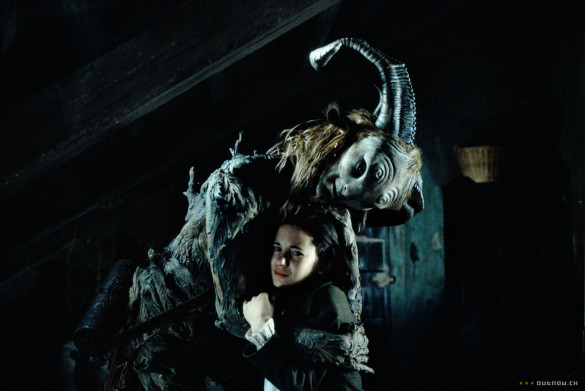 This week on the InSession Film Podcast, we discussed the new film Lucy, which wasn't quite what we expected to see. While it does come down to different criteria and expectations, every year we see films that are released that do not match up to the trailers that sold the movie. Lucy is a great example of that, at least for us, however there are a lot of other films that fit this mold and depending on how you like the trailers, depends if that's a good thing or not. For this Top 3, we didn't necessarily look at whether it's a good thing or not but rather we focused on the mis-selling of the film.
That being said, what movie characters would make your list? Here are the one's that made ours (Keep in mind we all have different criteria for our lists as well):
JD
1) Warrior
2) The Village
3) Inglourious Basterds
Blake
1) Fight Club
2) Pan's Labyrinth
3) Casablanca
Dan
1) Catfish
2) The American
3) Inglourious Basterds
Honorable Mentions (Combined)
Drive, Alien 3, Cabin in the Woods, Kangaroo Jack, Bridge to Terabithia, Snatch, Marley & Me, Iron Man 3
Hopefully you guys enjoyed our lists and if you agree or disagree with us, let us know in the comment section below. There are a lot of other great movies that could make this list and also given our criteria we missed many decades as well. That being said, what would be your Top 3? Leave a comment in the comment section or email us at insessionfilm@gmail.com.
For the entire podcast, click here or listen below.
For more lists done by the InSession Film crew and other guests, be sure see our Top 3 Movie Lists page.