Podcast: Jack Ryan: Shadow Recruit, Top 3 Conspiracy Movies, Most Anticipated 2014 – Episode 48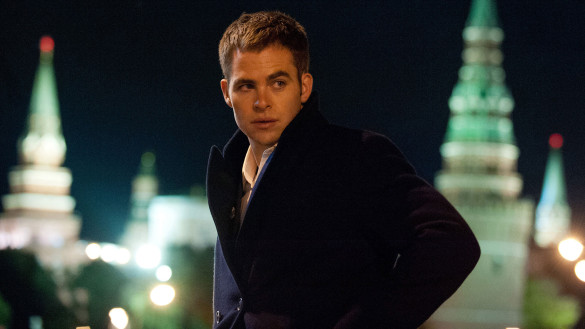 The lost episode is here! This week on the InSession Film Podcast, Mark Hobin of Fast Film Reviews, drops by to help us review the latest installment with Jack Ryan in Jack Ryan: Shadow Recruit starring Chris Pine and Kevin Costner. Going off of that, we discuss our Top 3 Conspiracy/Spy Movies which was a lot of fun, or was it? We then move on and have a great discussion as we talk about the movies we are most anticipating in 2014, which was hard to narrow down but we skimmed the surface of what this year could be. And as usual, we finish off the show with movies we got to see over the last week.
We must apologize and ask for grace in advance as we had some major technical issues with this episode. And a huge shout out to Mark for being patient with us through this process. That being said though, the episode turned out pretty good despite the issues we had and Mark was an absolute fantastic guest to have on the show. His website has some great reviews and his views on film are pretty similar to us as well, which made our conversations flow really smoothly. The segment where we discussed the films we're most anticipating in 2014 was a lot of fun and one we'd love to hear your thoughts on as well.
Anyway, we hope you have fun listening to this week's show. Check it out and let us know what you think in the comment section below. Hope you enjoy and thanks for listening!
– Jack Ryan: Shadow Recruit Movie Review (4:45)
Grades
JD: B
Blake: B-
Mark: B-
– Top 3 Conspiracy/Spy Movies (29:19)
There's nothing like sitting down and watching a great conspiracy or spy movie. Most of the time, they are fun movies that are thrilling and sometimes include some great action set pieces. Over the years, there have been a slew of conspiracy or espionage movies that we had the chance to pick through, and while there could of been some crossover, we all came up with some really great choices. What would be your Top 3?
RELATED: Listen to Episode 50 of the InSession Film Podcast!
– Movies We Are Most Anticipating in 2014 (52:55)
We got to discuss a lot of (hopefully) great movies that will be coming out in 2014 including films from some really great directors, including Christopher Nolan, Wes Anderson, Ridley Scott, Darren Aronofsky, Paul Thomas Anderson and more. Here are some of the films that we collectively discussed as movies we are anticipating:
Interstellar, Transcendence, X-Men: Days of Future Past, Godzilla, Noah, Exodus, Grand Budapest Hotel, Inherent Vice, Into the Woods, Captain America: The Winter Soldier, The Guardians of the Galaxy, Big Hero Six, How to Train Your Dragon 2, The Wind Rises, Transformers: Age of Extinction (guess who picked that one), Boyhood, Dawn of the Planet of the Apes, The Hunger Games: Mockingjay – Part 1, Magic in the Moonlight, Gone Girl, The Raid 2, Under the Skin
There are many others that we didn't have time to really discuss but overall 2014 looks like it could be a great year.
– Movies We've Seen This Week (1:23:03)
JD: Jack Ryan: Shadow Recruit, Inside Llewyn Davis, In A World, The Great Beauty, Reasonable Doubt
Midnight in Paris
Blake: Jack Ryan: Shadow Recruit, X-Men, Spider-Man 2
Mark: Jack Ryan: Shadow Recruit, The Invisible Woman, Ferris Bueller's Day Off
– Music
Shadow Recruit – Patrick Doyle
Extreme Ways – Moby
X-Training – Henry Jackman
Fare Thee Well – Oscar Isaac, Marcus Mumford
The Return of the Eagle – Atli Örvarsson
Subscribe to our Podcasts RSS
Subscribe to our Podcasts on iTunes
Listen on Stitcher
InSession Film Podcast – Episode 48