Podcast: Top 3 Conspiracy/Spy Movies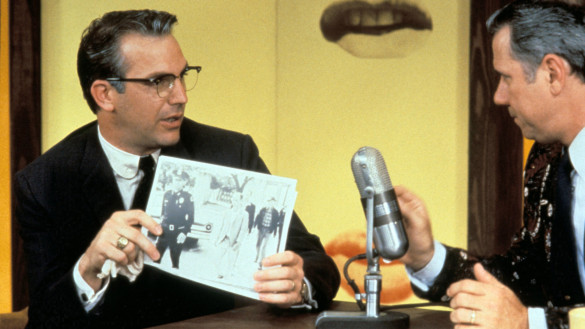 This week on the InSession Film Podcast, Mark Hobin joins us as we give our Top 3 Conspiracy or Spy movies after we discussed Jack Ryan: Shadow Recruit. There are a lot of great conspiracy movies out there and this genre can be some of the most fun you have in the theater that isn't a superhero movie. Perhaps Jack Ryan: Shadow Recruit doesn't quite hit the mark, but for this list we found plenty of others that did. And the fact we didn't have any crossover is pretty good.
What conspiracy or spy movie would make your list? Here are the one's that made our list:
JD
1) JFK
2) The Bourne Trilogy
3) North by Northwest
Blake
1) Arlington Road
2) Syriana
3) The Game
Mark
1) The Manchurian Candidate
2) The Man Who Knew Too Much
3) The Conversation
Honorable Mentions (Combined)
Jacob's Ladder, Soylent Green, Conspiracy Theory, Missing, Chinatown, Enemy of the State, Spy Game
Hopefully you guys enjoyed our lists and if you agree or disagree with us, let us know in the comment section below. Conspiracy movies are some of the most engaging films out there and these definitely tend to fit the list. What do you think? Leave a comment in the comment section or email us at [email protected].
For the entire podcast, click here.
For more lists done by the InSession Film crew and other guests, be sure see our Top 3 Movie Lists page.