Podcast: Godzilla ('14), Top 3 "Holy Crap" Moments – Episode 65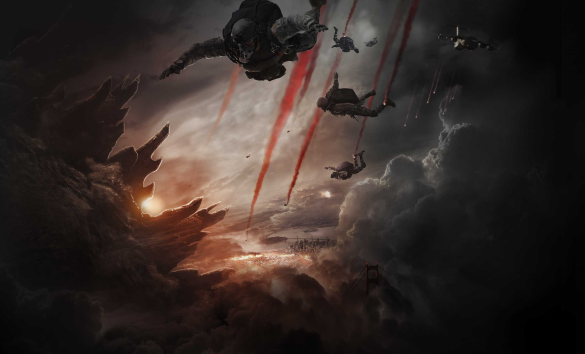 This week on the InSession Film Podcast, comedian Brent Allen joins us to help us review the new (and awesome) Godzilla, starring Bryan Cranston, Aaron Taylor-Johnson, Elizabeth Olsen among others as well. Going off of that, since Godzilla caused a few, we decided to discuss our Top 3 moments in film that made us go "Holy s***", which was just a ton of fun! And as usual, we discuss the latest films we've seen this week, including perhaps the best animated film of all-time and a few other classics.
This week's show was a lot of fun and Brent was once again a fantastic guest, although we had to forgive him for not liking Godzilla as much as we did. Speaking of, be sure to be on the look out for this week's Bonus Content where we discuss the Godzilla a little bit further with a fun, spoiler-filled conversation that helps articulate some of the discussion we have on the show this week. Also later this week, our Extra Film podcast will feature reviews of Blue Ruin and The Double that you won't want to miss either.
Anyway, getting back to this week's show, it's pretty awesome. Check it out and let us know what you think in the comment section below. Thanks for listening and thanks for supporting our podcast!
– Godzilla (2014) Movie Review (6:32)
Grades
JD: A-
Blake: A
Brent: B
– Top 3 "Holy Crap" Moments in Movies (33:01)
If you saw Godzilla and liked it, there's a good chance there were a few times through out the film you said or thought the words, "holy s***" or something to that effect. It has some pretty great moments. So for this week's Top 3, we decided to look into our Top 3 moments in film that made us react strongly and leave our jaw on the ground. And sometimes you get so excited that a strong reaction is required and very necessary. That being said, what would be your Top 3?
RELATED: Listen to Episode 64 of the InSession Film Podcast!
– Movies We've Seen This Week (55:13)
JD: Godzilla ('14), Inside Job, Mom's Night Out, Locke, The Crow, Transformers: The Movie, Wreck-It Ralph, Pitch Perfect, Neighbors, The Day the Earth Stood Still ('51), The Crow: Wicked Prayer, Invasion of the Body Snatchers ('56)
Blake: Godzilla ('14), The Departed, Identity, RocknRolla
Brent: Godzilla ('14), Star Trek, Star Trek: Into Darkness, Gladiator, The Double, Day of the Diesel
– Music
Godzilla! – Alexandre Desplat
I'm Spider-Man – Hans Zimmer
Wreck-It Ralph – Henry Jackman
The Return of the Eagle – Atli Örvarsson
Subscribe to our Podcasts RSS
Subscribe to our Podcasts on iTunes
Listen on Stitcher
InSession Film Podcast – Episode 65
Next week on the show:
Main Review – A Look Back at InSession Film (JD will be on vacation for his honeymoon!)
Top 3 – N/A
Movie Discussion – N/A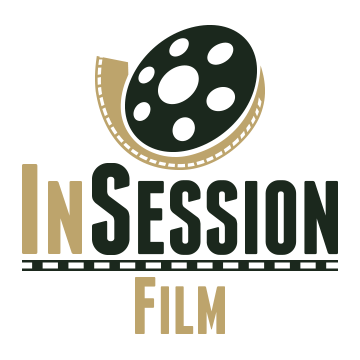 Help Support The InSession Film Podcast
If you want to help support us, there are several ways you can help us and we'd absolutely appreciate it. For more information, please visit our Donate page here. Every penny goes directly back into supporting the show and we are truly honored and grateful. Thanks for your support and for listening to the InSession Film Podcast!