Podcast: Top 3 "Holy Crap" Moments in Movies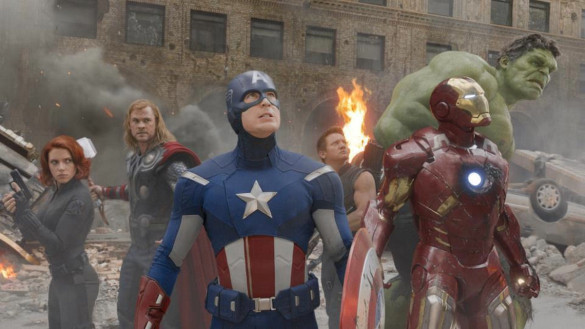 ** SPOILER ALERT – Because of the nature of this Top 3, some of these picks do spoil some big moments in the mentioned films. So fair warning, but hopefully we don't ruin anything for you. We did have a lot of fun with this list!
This week on the InSession Film Podcast, we reviewed the new Godzilla remake, starring Bryan Cranston, Aaron-Taylor Johnson and Elizabeth Olsen. Well, if you saw Godzilla and liked it, there's a good chance there were a few times through out the film you said or thought the words, "holy s***" or something to that effect. It has some pretty great moments as far as we are concerned. So for this week's Top 3, we decided to look into our Top 3 moments in film that made us react strongly and leave our jaw on the ground. And sometimes you get so excited that a strong reaction is required and very necessary.
That being said, what "holy crap" moments would make your list? Here are the one's that made ours (Keep in mind we all have different criteria for our lists as well):
JD
1) Opening beach scene in Saving Private Ryan
2) Nick Fury teases Avenger initiative in Iron Man
3) Goose killed in Top Gun
Blake
1) The "Kiss of Death" in Godzilla (2014)
2) The Joker pencil death in The Dark Knight
3) The ending death sequences of main characters in The Departed
Brent
1) Ending scene in Saw
2) The ending emotion scene of Captain Phillips
3) Tom Mullen foot smashed in Ransom
Honorable Mentions (Combined)
Ending of Oceans 11, Reveal in Fallen, Yoda fight in Star Wars: Episode II, "Live Long & Prosper" in Star Trek, Reveal in Seven, Private Piles suicide in Full Metal Jacket, The Bonnie Situation in Pulp Fiction, Spider-crawl in re-release of The Exorcist, Ending to Amazing Spider-Man 2, "I am your father" in Empire Strikes Back, Avengers circle shot, The highway car chase in Bad Boys II, The dogfights in Pearl Harbor, Ending reveal to Citizen Kane, Ending to The Mist, Reveal of escape in The Shawshank Redemption, Final frame of Enemy
Hopefully you guys enjoyed our lists and if you agree or disagree with us, let us know in the comment section below. We had a lot of honorable mentions this week, as well as some good one's in our Top 3, but we definitely missed a lot. So, what would be your Top 3? Leave a comment in the comment section or email us at insessionfilm@gmail.com.
For the entire podcast, click here or listen below.
For more lists done by the InSession Film crew and other guests, be sure see our Top 3 Movie Lists page.