Podcast: Fight Club / You Cannot Kill David Arquette – Extra Film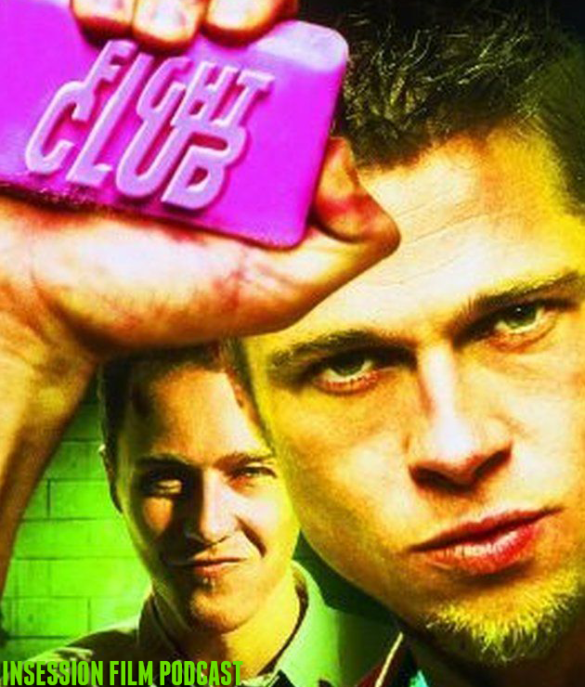 On this week's Extra Film, Ryan and Jay continue their David Fincher Movie Series with Fight Club, and then they review the indie documentary, You Can't Kill David Arquette.
Marred as one of the most controversial films of the 1990s, Fight Club seems to have gained this reputation through a misunderstanding of what this Fincher classic is. It's of course about two men who start a fight club, but its more about hyper-masculinity and the destroying of consumerism. Back by wonderful performances, a unique style, and an all-time twist, the Extra Film boys gave a lot of praise to this entry from Fincher.
After that, the guys turn to You Cannot Kill David Arquette. While it was supposed to premiere at this year's SXSW, the wrestling documentary following famed actor David Arquette was released to surprising acclaim on VOD. The film chronicles Arquette's relationship with the sport of wrestling, dating back to the 1990s when he won the WCW World Heavyweight Championship. Known for being one of the worst moves in WCW history, and an all-time bad wrestler, Arquette sets out to prove everyone wrong as he attempts a comeback. While the film worked more for Jay than it did Ryan, the guys had another interesting discussion you aren't gonna want to miss.
Thanks for listening!
– Movie Review: Fight Club (5:15)
Director: David Fincher
Screenplay: Jim Uhls
Stars: Brad Pitt, Edward Norton, Helena Bonham Carter, Meat Loaf, Jared Leto
– Movie Review: You Cannot Kill David Arquette (57:51)
Directors: David Darg, Price James
Stars: David Arquette
– Music
Pixies – Where is My Mind?
The Black Math Experiment – You Cannot Kill David Arquette
The Return of the Eagle – Atli Örvarsson
We try to make this the best movie podcast we possibly can and we hope you enjoy them. Subscribe today on iTunes, Spotify or Stitcher, and please leave us a review on iTunes. You can also find us on Soundcloud, PlayerFM, and TuneIn Radio as well. We really appreciate all your support of the InSession Film Podcast.
Subscribe to our Podcasts RSS
Subscribe to our Podcasts on iTunes
Listen on Spotify
Listen on Stitcher
Fight Club / You Cannot Kill David Arquette – Extra Film
Mobile App
To hear this Extra Film episode and everything else we do, download our apps on the Amazon Market for Android and the Podcast Box app on IOS devices. The mobile app covers all of our main shows, bonus podcast's and everything else relating to the InSession Film Podcast. Thanks for your wonderful support and for listening to our show. It means the world to us!